Every 4th of July, my brothers and my good friend David and I have a big medieval feast. And we play Dungeons and Dragons the whole weekend, yes the whole weekend. It winds up being 25 to 30 hours of pure D&D awesomeness.
All of us have a love of D&D and fantasy movies like Lord of The Rings, The Hobbit and other movies like that. I like the escapism that it brings, the fun quests we go on, helping the helpless, vanquishing foul beasts, and being heroes.
Another thing I like is the problem solving that takes place, it is not all dice rolling. We've been doing this for five years now so this last one was our fifth annual medieval feast and D&D weekend.
What is Dungeons and Dragons?
Before I go any further maybe I should explain what Dungeons and Dragons (D&D) actually is, for those of you who might not know.
D&D is a pen and paper dice-rolling role-playing game created in the mid-1970s. Each player has a character that they create, typical characters that are played are brash fighters, slick thieves, holy clerics, magnificent magicians, stealthy rangers, and the list goes on.
A lot of times they will have little minis that are used within the game, providing spacial awareness.
There is someone in charge that runs the game an oftentimes creates the whole adventure from scratch, he or she is called the Dungeon Master or DM for short.
The DM is the storyteller and they present challenges and quests for the characters or adventurers to go on. Saving a small village for a tyrannical dragon, finding a kidnapped child, finding out the source of a plagued farm, and so on. I tend to make interesting props to add more creativity to the game.
When presented with a challenge or problem the players roll dice and the DM decides if what they rolled succeeds or fails.
As the players complete quests they gain experience and their characters level up gaining more hit points and better equipment, skills, spells, and of course treasure, always treasure. D&D is the epitome of imagination and is loved by millions of people worldwide.
I explain a little bit more about Dungeons and Dragons and why I play it in this video, in case you are interested.
Eat good food and tap into our imaginations while playing Dungeons and Dragons
It's just a fun time for us to be together and eat a lot of really good food. My brother will decorate the room incredibly nice with all kinds of cool medieval style decorations from different costumes and things and different props that he has accumulated or made.
The room where we play just looks awesome. It really adds to the ambiance and sets the mood while we play Dungeons and Dragons.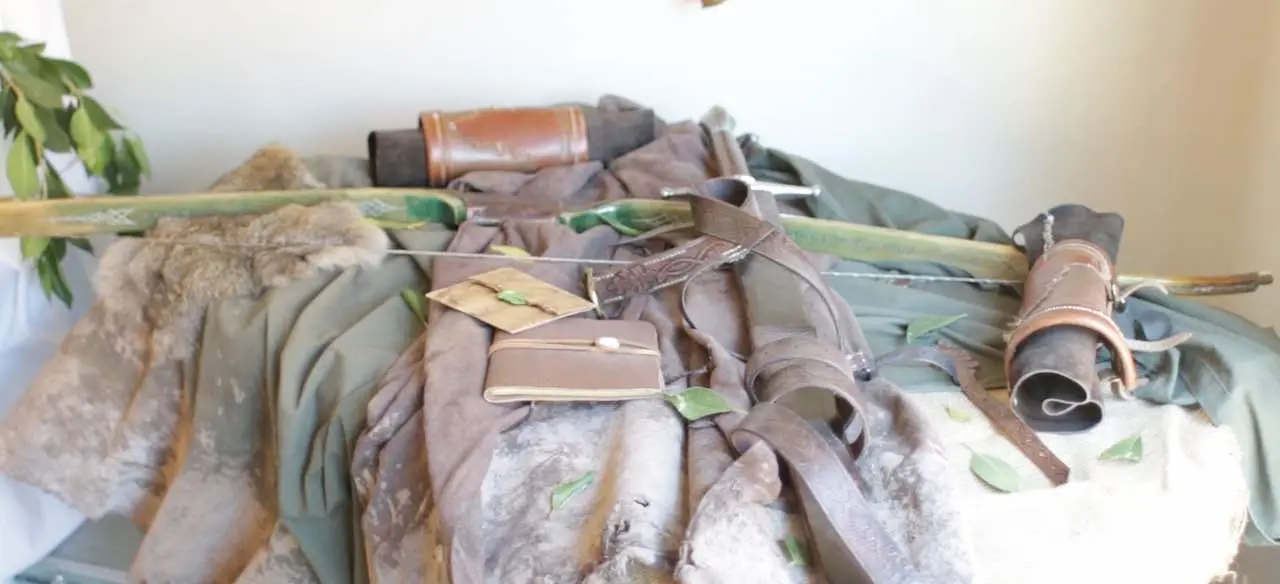 Usually, we will get several hours of playing time then we have a huge feast.
It is time to Feast!
After playing for awhile it is time to prepare and eat the Medieval feast. This feast is not really authentic but we pretend that it is. This year's menu consisted of the following:
Hors D'oeuvres
Epic High Forest Cheese Plate
Rustic Neverwinter Potatoes
Sword Coast Farm Fresh Mixed Veggies
Main Courses
Luskan Slow Cooked Leg of Lamb
Baldur's Free Range Slow Cooked Hog
Dwarven Forge Fired Bacon Wrapped Beef
Sides
Dragon Fire Roasted Veggies
Stone Ground Kil Fired Wheat Bread Loaf
Gnome Baked Pies, Tarts, and Pastries
After a few hours of preparation, it was finally time to eat. We stuffed ourselves full of delicious food and stretched our stomachs to the brink, then crammed in some pastries and tarts.
Generally, I go all out and make a cobbler, chocolate raspberry tart, apple crumble, and other delectable pastries.
But since I was the Dungeon Master this year my "plate" was full planning the adventure and I just didn't have the time, so we settled for storebought pastries. With that said I did bring some apple crumble and cookies and cream fudge. Once we finished eating and cleaned up the kitchen it was back to playing.
Game on!
Then we will get several more hours of playing time in until we finish the adventure. I thought you all might get a kick out of this. It is a great way to get to know me a little bit better and tap into my nerdy side.
My favorite quote of the weekend:
Matt is videotaping our doom.

– David
There's a little look at our 5th annual medieval feast and D&D weekend that we had over the 4th of July. It was so much fun and the food was fantastic of several of those dishes that we have on that table I have videos for and eventually those recipes will all be here on my blog.
Such dishes like provencal potatoes, bacon-wrapped tri-tip steak, grilled veggies on a skewer, no-knead dinner rolls, apple crumble pie, and a rustic bread made in the dutch oven.
Yes, we ate really good and always do every year we have this feast. I hope you enjoyed this little insight into some of my hobbies and the type of food that we eat over the fourth of July weekend.
Maybe you will get inspiration for your own Medieval feast or who knows maybe this post will get you started playing Dungeons and Dragons.
Check out our 5th Annual Medieval Feast and D&D Weekend Video
This video shows off all of the yummy food as well as the decorations and a bit of the storytelling that took place while we were playing Dungeons and Dragons.
If you wind up throwing your own feast take a picture and tag me on Instagram @inthekitchenwithmatt. Also, sign up for the newsletter so you won't miss out on any of my new posts and recipes.
Some recipes you may enjoy:
Instant Pot Fall of the Bone Baby Back Ribs