Jump to Recipe
I love these amazing homemade applesauce muffins. They are super duper easy to make with just a handful of ingredients.
If you find that your big jar of applesauce seems to go bad before you can eat it all, use it to make muffins! Applesauce muffins are so yummy and aren't too sweet either.
They are great to have for breakfast, brunch, or anytime during the day. If I can do it, you can do it. Let's get baking!
Step 1: Gather the ingredients
In order to make this applesauce muffins recipe you will need the following ingredients:
White granulated sugar – This is the main sweet element for the muffins and will also aid in the overall texture.
Butter – I normally use unsalted butter, but salted butter will work as well.
Eggs – The eggs will act as a binder for the other ingredients and help with a softer crumb for the muffin. They also help with leavening.
Vanilla extract – The vanilla is a wonderful flavor enhancer.
Flour – Use all-purpose/plain flour.
Ground cinnamon – The cinnamon gives it a boost in flavor.
Baking soda – This is the main leavening agent for these applesauce muffins.
Salt – The salt will balance out the sweetness. As well as enhance the flavors of the other ingredients.
Step 2: How to make applesauce muffins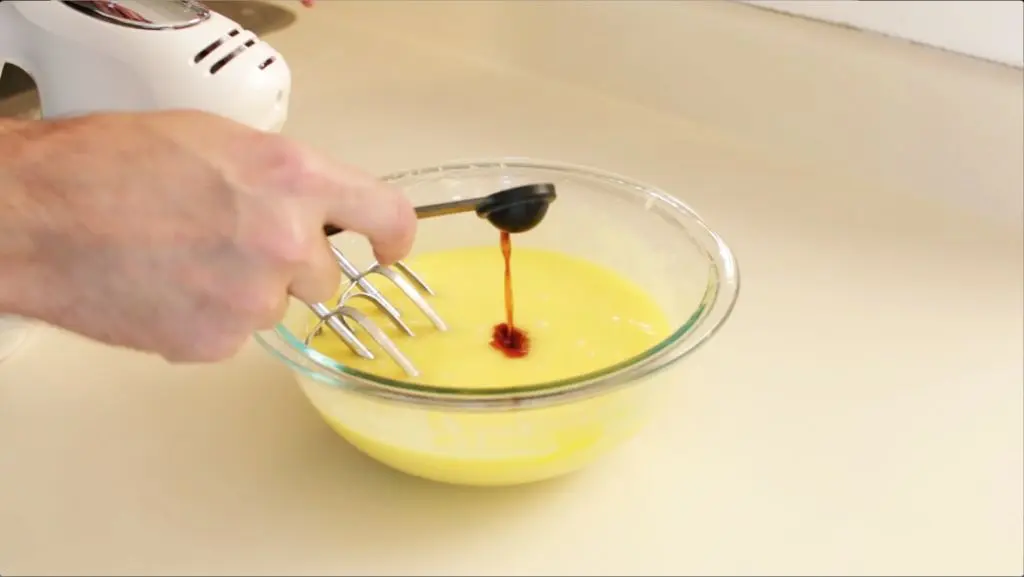 Begin by preheating the oven to 350 F/176 C. In a medium bowl melt the butter in the microwave or melt it on the stovetop and add it to a medium bowl. Then add the sugar and cream those ingredients together with a hand mixer or stand mixer.
Next add in the eggs and mix those in, followed by the vanilla extract.
Step 3: Applesauce time!
Add the applesauce, the star of this recipe, into a large bowl. Now add in the other mixture with the applesauce and blend together until just combined. A whisk or wooden spoon will work fine as well.
Step 4: Dry ingredients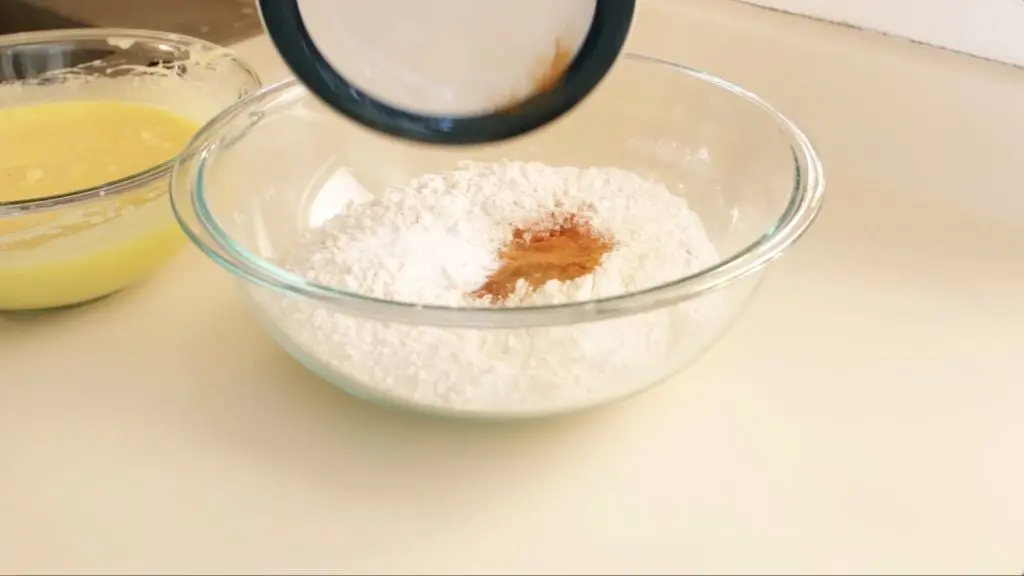 In a separate bowl whisk together the flour, ground cinnamon, baking soda, and salt.
Now combine the wet batter with the dry ingredients, mix until just combined, completing the applesauce muffins batter.
Step 5: Bake those applesauce muffins
Fill up 2 standard muffin pans with 24 paper cups. Next fill them with muffin batter about 2/3 full.
Bake the muffins for 20 to 25 minutes in the middle rack of the oven. Check them by poking a toothpick in the center, if it comes out clean they are done.
Remove them from the oven and allow them to cool in the pans for a few minutes before transferring them to a wire rack to cool completely. Enjoy!
How long do applesauce muffins last?
When freshly baked these muffins will last for a day or 2 stored at room temperature or about a week if stored in an airtight container in the fridge. You may also freeze them in a freezer bag for up to 3 months.
Applesauce Muffins
What should you do with that large jar of applesauce that you have and can't seem to eat? Make applesauce muffins with the leftovers! They are super yummy and easy to make. They are not super sweet and are very hearty, perfect for breakfast or brunch or afternoon snack.
Equipment
Hand Mixer or Stand Mixer

Bowls

Whisk

Wooden spoon (optional if not using a mixer)

2 Standard Muffin pans

Baking cups
Ingredients
4

cups

of flour

500g

2

cups

of granulated sugar

400g

2

large eggs

2

cups

of applesauce

500g

1

cup

of melted butter

225g

1

tsp

of vanilla extract

5ml

1

tsp

of cinnamon

2.5g

1

tsp

of baking soda

4g

1/2

tsp.

of salt

2g
Instructions
Preheat the oven to 350 F/176 C.

In a medium bowl melt the butter and then add the sugar and cream them together with a mixer or whisk.

Add the eggs and mix those in until combined, followed by the vanilla extract.

Fold in the applesauce in with the batter.

In a large bowl add the flour, salt, baking soda, and ground cinnamon. Whisk those dry ingredients together.

Combine the dry ingredients with the wet batter about half of it at a time, until all combined completely the applesauce muffins batter.

Fill up 2 standard muffin pans with a total of 24 paper cups. Add batter to each cup filling them about 2/3rds full. Bake them in the middle rack position for 20 to 25 minutes until a toothpick comes out clean after poking them in the middle.

Allow them to cool for a few minutes then transfer them to a wire rack to cool completely. Enjoy!
Video
How to Make Applesauce Muffins | Easy Homemade Muffin Recipe | Short Version
Notes
Nutrition
Do you like this recipe? Please give it a rating and comment down below, I really appreciate it. If you make it tag me on Instagram @inthekitchenwithmatt. Also, sign up for the newsletter so you won't miss out on any of my new posts and recipes.
Here are a few more recipes you may like: