Jump to Recipe
This baked plantains recipe is awesome, it is a perfect way to serve up and eat those plantains.
There are so many different ways to prepare and eat plantains, in this recipe I will show you my favorite way to make them.
First of all, what are plantains? They are a type of banana that is larger, less sweet, and more starchy than traditional eating bananas. Plantains are traditionally cooked first before eating, either by baking them, frying them, or boiling them. You can even grill them!
Also referred to as "cooking bananas" they grow all around the world in tropical regions like, India, Florida, West Africa, Central Africa, and the Caribbean, among other places.
Baked plantains are very easy snacks to make, if I can do it, you can do it. Let's get baking!
Step 1: Gather the ingredients
In order to make baked plantains you need only a few ingredients:
Plantains
Sugar
Cinnamon
Coconut oil – or you can use other oils too if you like.
Step 2: How to make baked plantains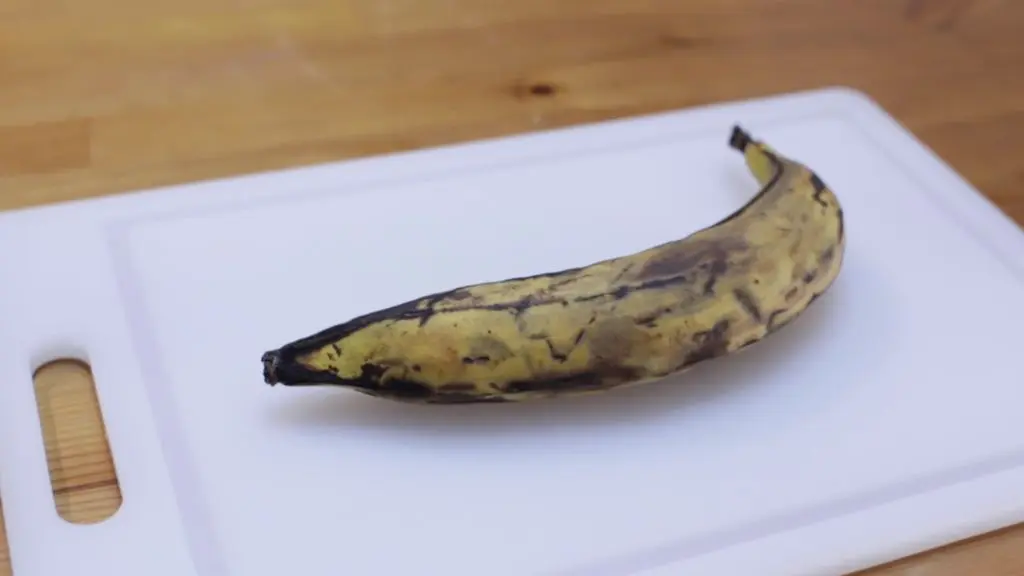 Preheat the oven to 375 F/190 C. Then pick out your plantains. They can be cooked at all stages of ripeness from the green firm ones to the very ripe soft ones.
The ripe ones will be yellow with brown and black spots on them and will be soft and will be a little sweeter. If you would like them to ripen faster, you can put them in a brown paper bag.
Step 3: Gotta love cinnamon and sugar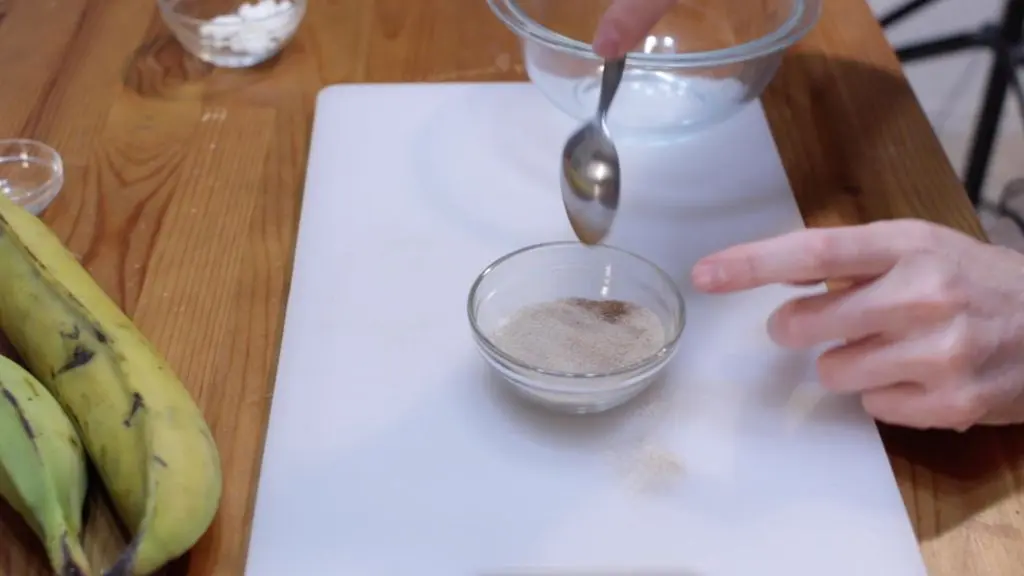 In a small bowl add the cinnamon and sugar and mix them together.
Take a separate bowl and add your coconut oil and heat it up so it melts. Coconut oil will be a solid at colder temperatures and a liquid in warmer ones. Feel free to use other oils if you like.
Step 4: Peel and slice those plantains
Take your plantain and cut off each end with a knife, then run the knife down lengthwise cutting the peel. Now peel the plantain.
Next cut it into chips or medallions. I try and make them around 1/8th of an inch thick but you can make them thicker if you like.
Add the plantains to a bowl and then pour in the coconut oil and then toss them so they get coated with the oil.
Step 5: Sweet baked plantains
You can make your baked plantains sweet or plain. I like mine more on the sweeter side, but when I am in a healthier mood I will leave off the cinnamon and sugar, or at least the sugar.
Lay the sliced plantains on a baking sheet lined with parchment paper or a silicone mat. Then sprinkle the cinnamon and sugar mix on them.
Another method would be to dip each one in the cinnamon and sugar, coating both sides. However, you would like to do it.
Step 6: Baked plantains
Bake them in the oven for 10 minutes. Then after 10 minutes flip them all over, using tongs, and bake them for another 10 minutes or so. If you want them more crispy you can bake them even longer.
After baking, allow them to cool completely before eating them. Enjoy!
Can I make banana bread with plantains?
Sure! You can make banana bread with plantains. Just make sure you use really soft ripe plantains. Your bread will not be as sweet, but you can always add more sugar if you like to the batter, or not worry about it!
How long do baked plantains chips last?
If you store them in an airtight container they will last 3 to 4 days. But most likely you will eat them all by then.
Baked Plantains
Whether you boil them, bake them, or fry them, plantains are awesome. These baked plantains are a perfect healthy snack. Make them sweet or eat them plain, totally up to you! They are so easy to make, if I can do it, you can do it. Let's get baking!
Equipment
Knife

Bowls

Sheet pan or cookie sheet

parchment paper or silicone baking mat

Tongs
Ingredients
1 to 2

plantains

peeled and sliced

2

tbsp.

white granulated sugar

25g

1/4

tsp.

ground cinnamon

1g

1

tbsp.

coconut oil or other oil

15ml
Instructions
Preheat the oven to 375 F/176 C.

In a small bowl mix together the sugar and cinnamon.

In another bowl melt the coconut oil if it is solid. to 15 10 seconds in the microwave is usually enough.

Cut off the ends of your plantain. Then slice the peel lengthwise so it is easier to remove, then remove the peel. Cut the plantain into chips/medallions.

Add the plantain chips to a bowl and then pour the coconut oil over them. Give them a good toss to evenly coat them with the oil.

Place the plantain chips on a baking sheet lined with parchment paper or a silicone mat. Then sprinkle the cinnamon and sugar mixture on them.

Bake them for 10 minutes then turn them over with tongs and sprinkle the other side with the cinnamon and sugar and then bake them 10 more minutes. Allow them to cool and then enjoy!
Video
How to Eat Plantains | Easy Baked Plantain Recipe
Notes
Nutrition
Do you like this recipe? Please give it a rating and comment down below, I really appreciate it. If you make it tag me on Instagram @inthekitchenwithmatt. Also, sign up for the newsletter so you won't miss out on any of my new posts and recipes.
Here are a few more recipes you may like: