One of my nemeses when cleaning the shower or bathroom has been black mold. I can't stand it! And unfortunately for me, I am a bit lazy in the cleaning department, haha. Until I found out about a couple of wonderful methods for cleaning it. Do you have black mold in the shower or bathroom? Time to learn how to clean it right up!
Black mold in the shower or bathroom is notoriously stubborn to clean with normal mold and mild removal sprays, once it has developed over a long period of time. If you keep on top of it, they do a great job keeping that shower tile spotless.
But in the event that you have been lazy in cleaning like me, never fear I have got you covered. In this article, you will learn three ways or products that you can try to clean that black mold in the shower or bathroom or even kitchen tile. Let's get started!
How to clean black mold in the shower or bathroom tile and silicone sealant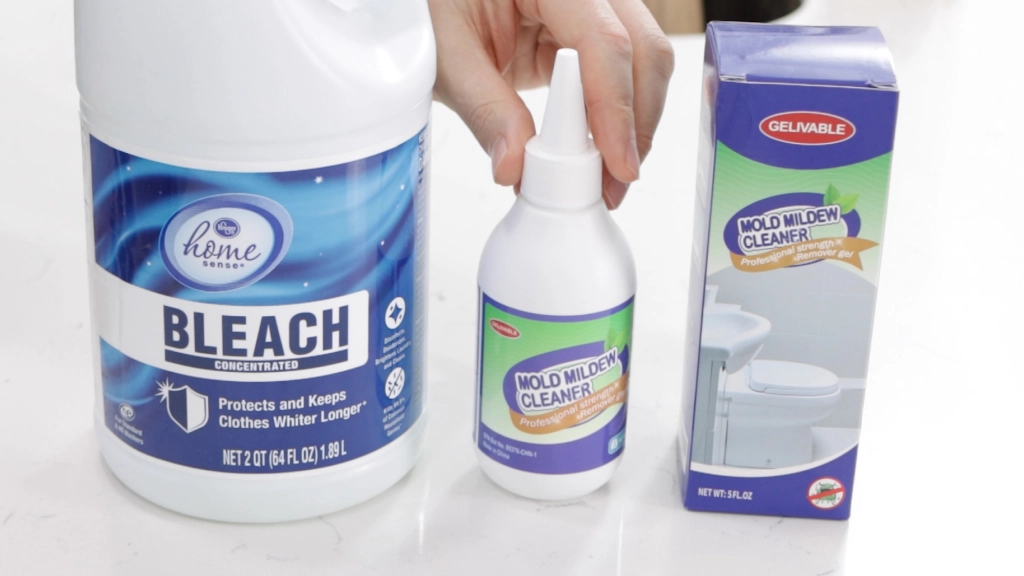 In order to clean that stubborn black mold in the shower or bathroom tile and silicone sealant, there are a handful of products that you can try. Give the following products and methods a shot:
Gelivable Mold Mildew Cleaner Gel: This product works amazing on tiled walls with black mold. But the downside is that it is kind of expensive ($12.99 before tax and shipping).
Bleach: Bleach has long since been the king of cleaning. It works well against black mold as well.
Toiler Bowl Cleaner (not pictured): Toiler bowl cleaner does a surprisingly great job as well cleaning that black mold in the shower tile or bathroom.
Method and Product 1: Mold Mildew Cleaner Gel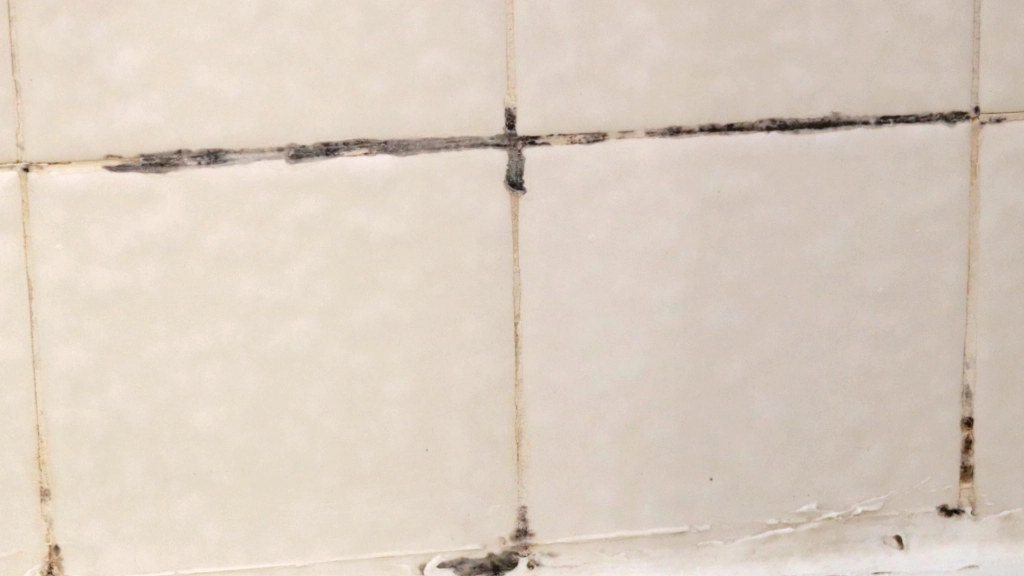 Here is a very common thing to see. My old mid-80s white tile in my guest shower and bathroom has accumulated black mold over the years. And of course, I have been lazy at cleaning it, and my roommates I had didn't clean it either.
Normal shower and bathroom cleaning mold and mildew removable sprays would not work. All the scrubbing in the world wouldn't work.
Then I found this Mold Mildew Cleaner Gel from Gelivable. It was a bit expensive but worth it. I liked the idea of the cleaning gel staying put on the grout instead of running down and not staying on the actual black moldy grout lines.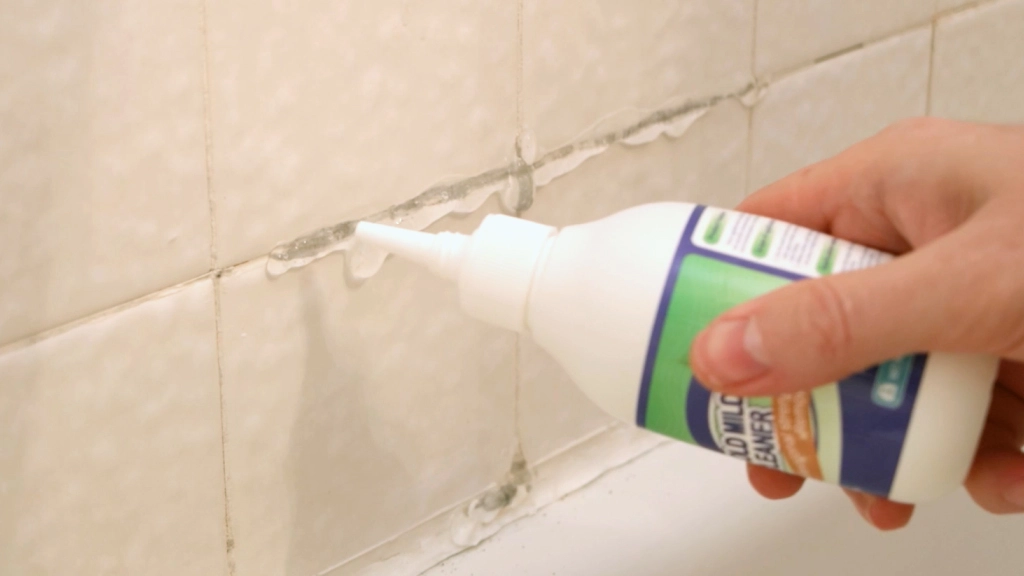 To use the gel, remove the cap, and then squeeze a bead of gel over the moldy areas. The gel will stay put. Then all you do is allow it to work its magic. Allow it to stay on the black mold for at least 5 hours, you may need to let it stay even longer.
This black mold spot on my shower tile had been there for many years. So I left the gel on for about 8 hours.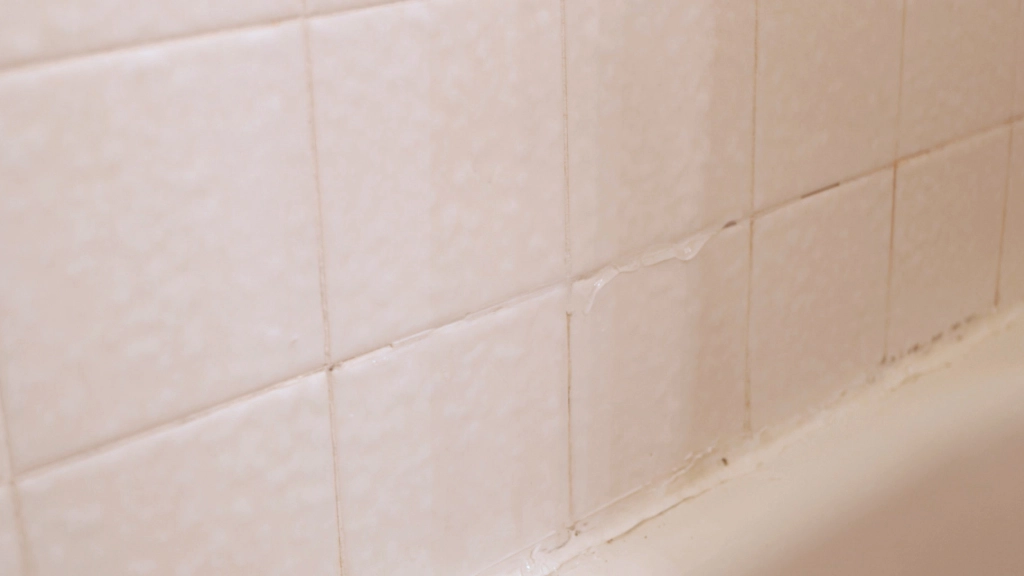 The results were absolutely remarkable. Years of caked-on hard-to-clean, stubborn black mold, gone. Next, all you do is wipe it off with a damp paper towel or washcloth and then rinse it really well.
There you have it, method 1 is a super success for this particular type of black mold situation.
Method and Product 2: Bleach and Paper Towel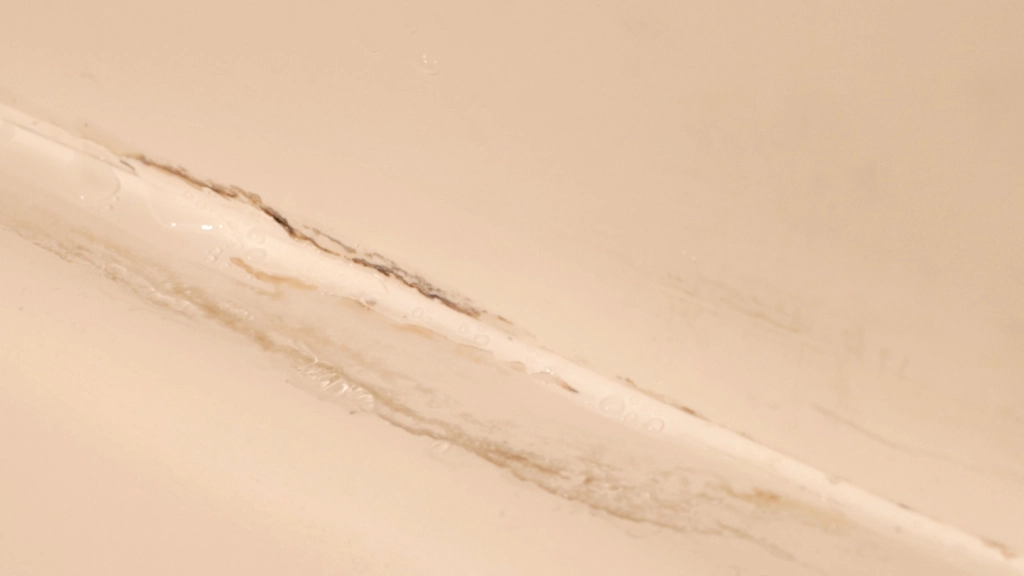 The next type of area that might get black mold is in the shower at the base of the tub and the silicone sealant or caulking. It is very common to find black mold in this area, especially if not diligent in cleaning the area.
Again normal bathroom and shower cleaning agents won't do a good job after the fact, but if used before the black mold develops it will keep the area clean.
For this area, the gel didn't work as well, I tried that first. So I went for the cheaper method.
Begin by pouring some bleach in a container, I am just using my old Rubbermaid Tupperware type container. Then make sure to wear gloves, take a sheet of paper towel and fold it lengthwise, then dip it in the bleach completely.
Ring it out a little bit so it is not dripping like crazy.
Apply the bleached-soaked paper towel to the base where the black mold is. Press it in really well and tight. If you have tough hard water or mildew stains on the top of the tub you can try it on there as well. However, it may be prone to removing the finish. I haven't run into that problem yet, but it may happen.
Then let it sit for 1 hour to even overnight. Really tough stains will take longer. You can always reapply after as well.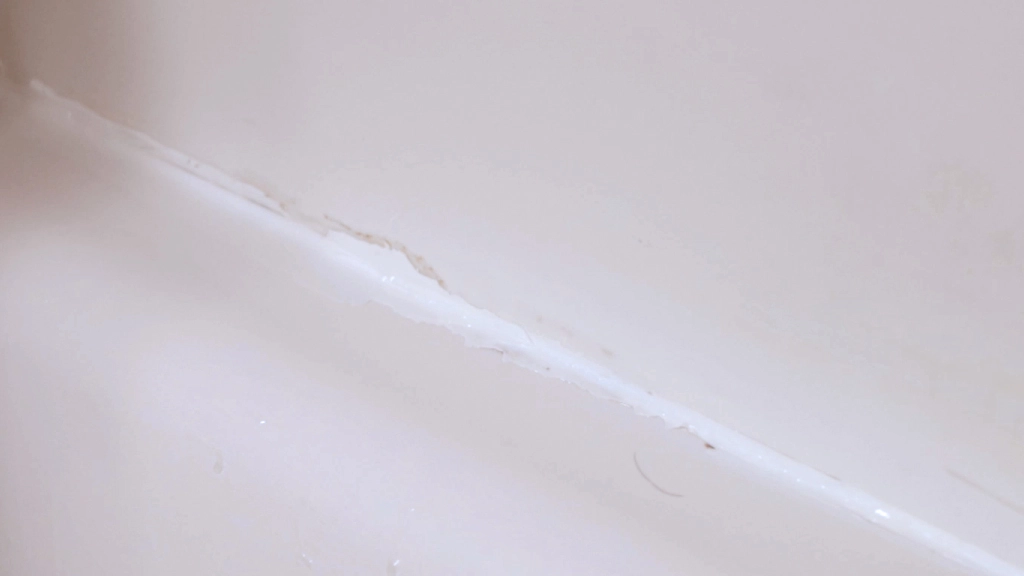 This did a great job. I wound up doing a few applications and let it sit overnight. Just needs another round and it should be perfect.
Black Mold in the Shower Method and Product 3: Toilet Bowl Cleaner
Another product you can try is a regular toiler bowl cleaner. I have had great success using that as well. Use it the exact same way as method 2, in conjunction with a paper towel.
But instead of soaking it, just pour the toiler bowl cleaner right on the spot, and then add the paper towel to kind of keep it in place.
There you go, three methods and products that you can try to clean that black mold in the shower or bathroom or even kitchen tile.
Happy cleaning!
NOTE: For extremely tough moldy spots you may need to use a combination of all three of these methods and products. Start with the cheaper methods first, like bleach and toilet bowl cleaner. Again the gel works amazingly on grout on tiled walls.
How to clean Black Mold on the Shower Tile Video
Check out the video I made that shows me cleaning my bathroom showers and using these products.
Here are some other articles and recipes you may like: