Jump to Recipe
Cinnamon roll twist bread is a fun play on a classic homemade cinnamon roll recipe. If you love cinnamon rolls then you are going to love this bread.
It reminds me of a cool edible wreath that you might hang on the door during the holidays. But let's not do that, let's eat it! This fun and tasty cinnamon roll twist bread is quite easy to make using the same cinnamon rolls dough recipe. All you wind up doing is shaping it a bit differently.
Whenever I am done making it, I always think twice about cutting into because it looks so awesome, but then the amazing aroma, is too much, and I dive in for a slice. It is so simple to make if I can do it you can do it. Let's get baking!
What is the difference between cinnamon roll twist bread and cinnamon rolls?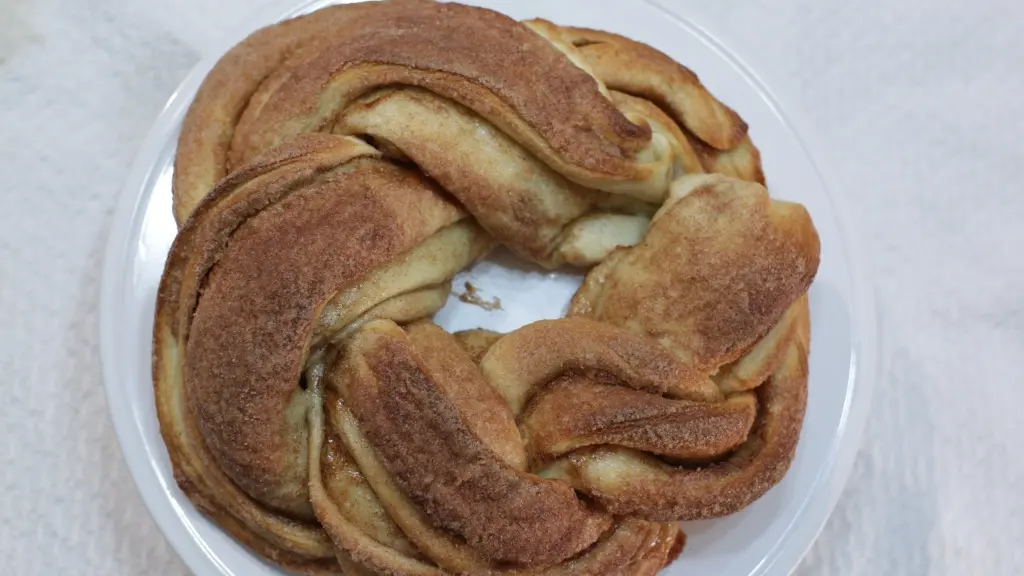 There is virtually no different between the two styles of cinnamon rolls. The classic rolls, well, look like cinnamon rolls and will have a glaze or cream cheese frosting on them.
The twist bread uses exactly the same dough and pretty much the same filling and is rolled up, but instead of being cut into a bunch of rolls it is slit down the middle and braided, so the inside winds up being on the outside. And when it bakes it creates a nice cinnamon and sugar crust which is divine.
Of course you could still drizzle a glaze on top if you wanted to, but I never do.
Step 1: How to make cinnamon roll twist bread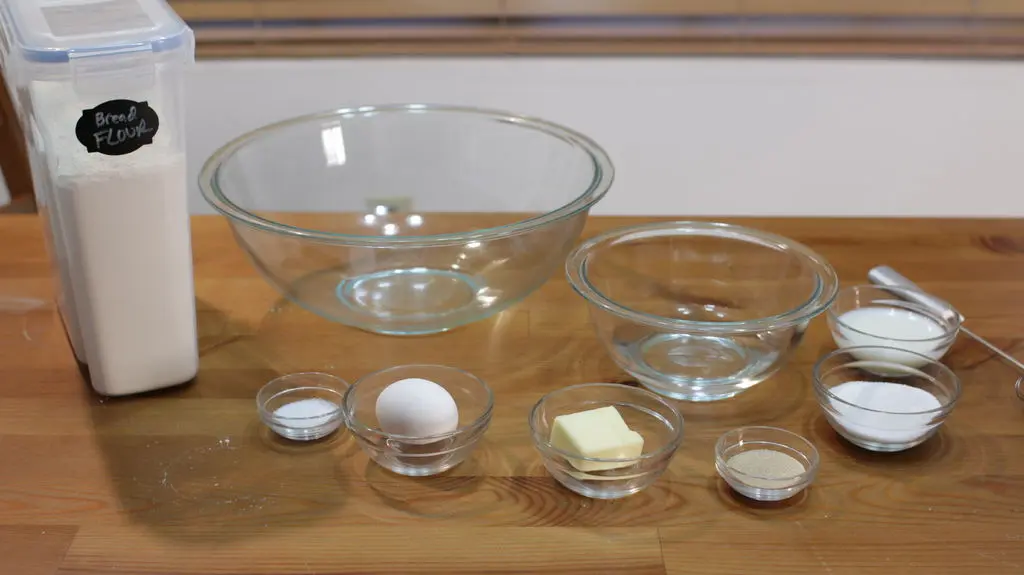 In order to make this amazing cinnamon roll twist bread, we need to follow the steps to make the same dough from this homemade cinnamon rolls recipe.
You will need the following ingredients:
Flour – I like to use bread flour, but all-purpose/plain flour will work too.
Sugar
Butter – I generally use unsalted butter, but salted is fine to use.
Egg
Yeast – Use active dry, instant, or rapid-rise yeast. Baking powder and baking soda will not work for this recipe as a substitute.
Water
Milk
Salt
Filling
Sugar – The difference between the two is we will use white granulated sugar, not brown sugar in the filling.
Cinnamon
Butter
After you make the dough from that other recipe, knead it, and let it rise. Roll it out the same way you would for the classic cinnamon rolls.
Then baste the top with softened butter, again the same as you would with cinnamon rolls. Now mix together the white granulated sugar and cinnamon, and then sprinkle it on top evenly.
Step 2: Braid the bread
Roll up the dough lengthwise, just as you would for cinnamon rolls. Now is when things change. Instead of using a knife or floss to cut the dough into rolls, take a knife and cut the dough lengthwise all the way down the middle.
If you start the cut a little form the top that will keep those two ends of dough connected which helps with the braiding, but not totally necessary.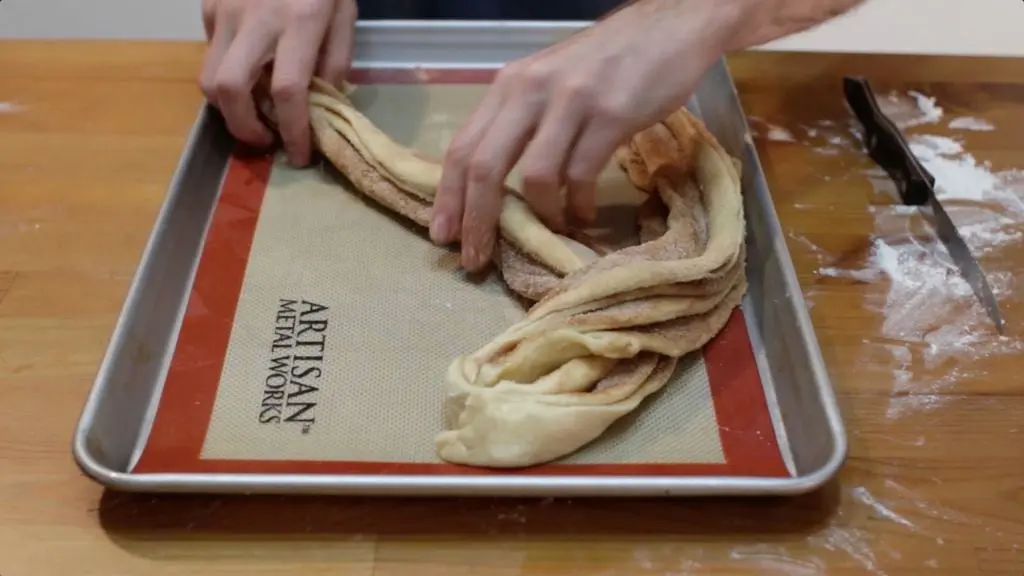 Place the slit dough onto a sheet pan lined with parchment paper or a silicone mat. If you slit all the way through the top, pinch those ends together and then twist or braid the two parts of dough together.
When you get done pinch those ends together. Then curl both ends and pinch them together creating the round wreath shape.
Loosely cover the cinnamon roll twist bread with plastic wrap and allow it to rise for about an hour.
Step 3: Bake the bread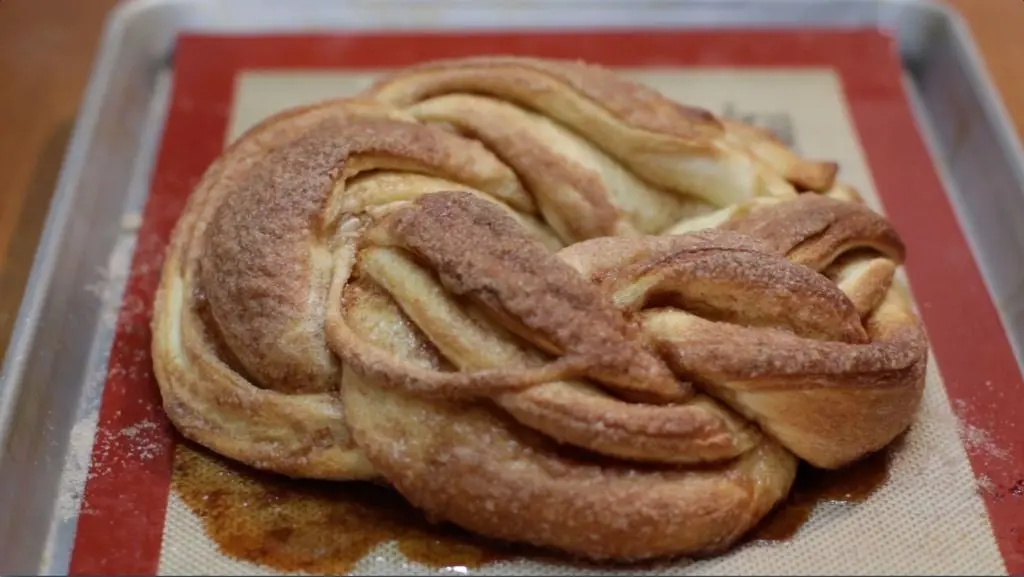 Once the dough is almost done rising, preheat the oven to 375 F/190 C. Once preheated, remove the plastic wrap from the dough and place the pan on the middle rack in the oven. Bake it for 20 to 25 minutes until it is nice and golden brown on top and a cinnamon and sugar crunchy crust forms.
It will wind up being nice and soft in the inside, and crispy and crunchy and sugary on the outside, so yummy! Remove it from the oven and allow it to cool for 10 to 15 minutes before serving. And if you wish, you can make the same glaze from the cinnamon rolls recipe and drizzle it on top. Enjoy!
How long does cinnamon roll twist bread last?
If covered in an airtight container, or wrapped in plastic wrap it will remain fresh a few days at room temperature, or about a week in the fridge. You may also freeze it if you like for a few months.
Here are some other recipes you may like:
Quick Cinnamon Rolls Without Yeast
Cinnamon Roll Twist Bread
If you love cinnamon rolls you have got to try this cinnamon roll twist bread. It is like one large inverted cinnamon roll and oh is it tasty! A nice crispy sugar outer crust and soft inside.
Equipment
Bowls

Whisk

rolling pin

Knife

sheet pan

silicon mat or parchment paper

Damp cloth

Plastic wrap

Wooden spoon

Basting brush
Ingredients
2¾

cups

all-purpose flour or bread flour

340 to 350 g

¼

cup

sugar

56 g

2

tbsp.

unsalted butter

30 g

1

large egg

1

package instant yeast

or 2¼ tsp. of active dry yeast (9 g)

½

cup

water

118 ml

¼

cup

milk

59 ml

1

tsp.

salt

4 g
Filling
3/4

cup

white granulated sugar

150g

3

Tbsp

softened butter

45g

1

tbsp.

ground cinnamon

15 g
Instructions
Add milk and water in a small bowl and heat to 105 to 115 F (40 to 44 C.) Add a teaspoon of the sugar along with the yeast. Set aside for about five to 10 minutes until the mixture gets foamy/frothy.

In a medium bowl combine the flour and the salt and set aside. 

Then melt the butter, in the microwave or in a pot on the stovetop. Add the melted butter (make sure it isn't very hot) to the activated yeast along with the rest of your sugar. Whisk to combine. Whisk in the egg to the yeast mixture.

Add the flour mixture one cup at a time. Mix with a wooden spoon or use a stand mixer with a dough hook. Eventually, the dough will come together and be tacky. You will have about 1/2 cup of flour mixture leftover.

Knead the dough for 8 to 10 minutes and add the remaining flour a little at a time as necessary to keep it from being too sticky. Add the dough to a bowl with a bit of oil or spray it with cooking spray. Then cover the dough with a damp cloth or plastic wrap and allow it to rise for 1 hour or until doubled.

After the dough has risen, roll it out on a floured surface into a 12-inch by 20-inch rectangle, it doesn't have to be exact. Then baste the top with softened butter.

Mix together the sugar and cinnamon and then evenly sprinkle it on the top. Then roll it up lengthwise fairly tight.

Cut the long snake-like dough lengthwise in half. Try not to cut all the way through at the top, start the cut about an inch away from the top. Then braid the dough and pinch the end. Curl each end together forming a circle or wreath shape. Cover loosely with plastic wrap and let the dough rise for an hour.

Preheat the oven to 375 F/190 C. Remove the plastic wrap and bake the bread for 20 to 25 minutes until nice and golden brown on top and crispy/crunchy. Remove the bread and allow it to cool for 10 to 15 minutes before slicing and serving. You may also add a glaze on top if you wish. Enjoy!
Video
How to Make Cinnamon Roll Twist Bread | Easy Braided Cinnamon Roll Bread Recipe
Notes
Nutrition
Do you like this recipe? Please give it a rating and comment down below, I really appreciate it. If you make it tag me on Instagram @inthekitchenwithmatt. Also, sign up for the newsletter so you won't miss out on any of my new posts and recipes.