One of my favorite childhood food memories was making this cinnamon toast with my mom and siblings and friends. It is so yummy! How can you not like cinnamon, butter, and brown sugar on bread?
I really enjoy eating this even as an adult. Cinnamon toast is a quick and easy treat that you can have for breakfast or as a dessert or snack. Your kids are doing to love this, if you save enough for them, that is. If I can do it, you can do it. Let's get started!
Step 1: Gather the ingredients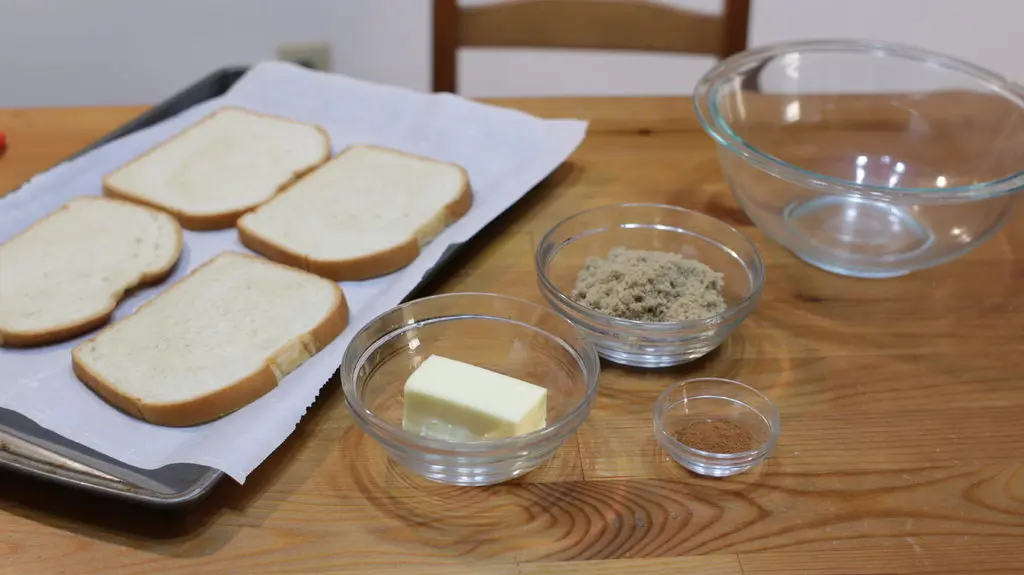 In order to make this incredibly east treat, you need just a few everyday ingredients:
Bread – You can't make homemade cinnamon toast without bread. You can use store-bought bread or my favorite homemade white bread. Use whatever kind of bread you like from whole wheat to 12 grain to sourdough.
Butter – The butter adds a ton of flavor and helps create the caramel-like cinnamon topping. I generally use unsalted butter, but salted butter works great as well.
Brown sugar – I normally use light brown sugar, but dark brown or white granulated sugar will work fine as well. If you want that same great taste that you get from brown sugar and only have white sugar, add a tsp. of molasses or two with it.
Cinnamon – The definite star of this dish. I love cinnamon.
Step 2: How to make homemade cinnamon toast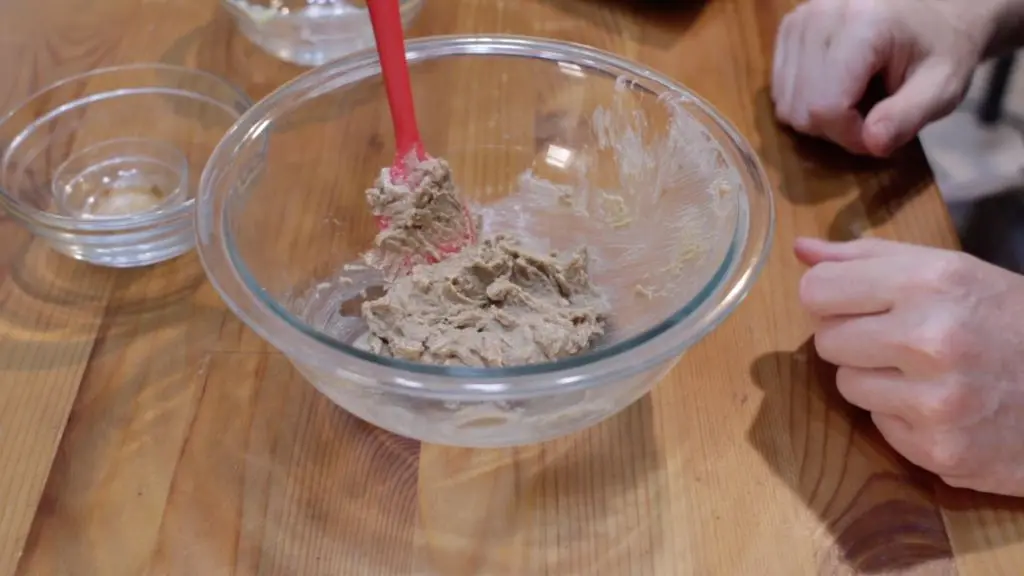 Begin by preheating the oven to 350 F/176 C. Then in a medium bowl cream together the butter, cinnamon, and brown sugar. I generally just use a spatula or fork or spoon.
A hand mixer will work too, but it definitely isn't necessary. This will be the cinnamon and sugar paste that we will add to the bread. Similar to what I do for these homemade no yeast cinnamon rolls.
Tip: If you forget to leave out the butter to soften at room temp, you can always just put it in the microwave in a microwave-safe bowl for a few seconds to soften it up. Or place it in and oven safe bowl in the oven while it is preheating for a few seconds.
Step 3: Bake the cinnamon and sugar toast
Now all you need to do is spread that paste onto your slices of bread. Again, you can use whatever kind of yeast-based bread that you want.
I like to start by adding a large dollop of cinnamon and sugar paste onto each slice before I spread it. This way I know I am spreading on about the same amount for each slice.
If you want the spread to be thinner, you can will able to use one maybe two more slices of bread. But I really like how it turns out like this.
Now bake the bread in the oven, middle rack position, for 8 to 10 minutes. Then turn the oven to broil, and crack open the door of the oven. Let them cook on broil for 30 to 45 seconds. Make sure to watch them very closely, otherwise they will burn. So, don't walk away from them at this point.
When they are done, they will be nice and golden brown around the edges, the bread will look toasted, and the top will be caramelized.
Step 4: Serve up that yummy caramel toast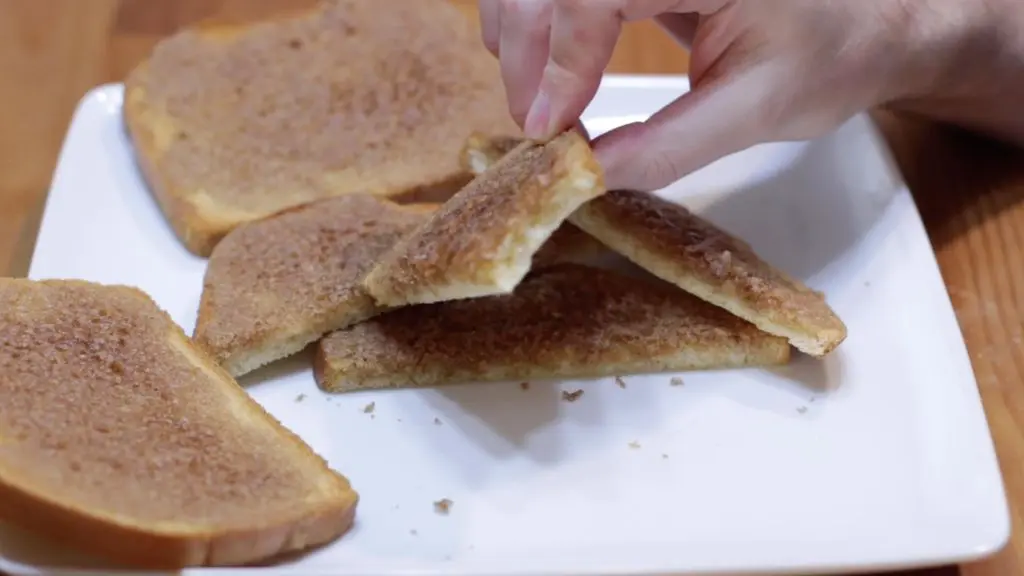 Remove the cinnamon toast from the oven and allow them to cool for a few minutes before serving.
Be careful! The melted top layer of butter, cinnamon, and sugar is very hot and will burn your mouth if you bite into it too quickly. Other than that, enjoy!
How long does homemade cinnamon toast last?
While it is definitely best eaten fresh, you can store it after it cools, in a ziplock bag on the counter for a day or two, or in the fridge for a few more days. It just won't taste as good.
And you will need to reheat it in the oven to get that toasty crunch back. I really recommend only making what you will eat right away.
Cinnamon Toast
Butter, cinnamon, and brown sugar on bread? Four of my favorite things, yes please! I made cinnamon toast all the time while growing up. It is such an easy and cheap thing to make for breakfast or for a dessert. If I can do it, you can do it!
Equipment
sheet pan

parchment paper or a silicone mat

Bowl Spoon

Fork or spatula
Ingredients
4

slices

of bread

use whatever kind of bread you want

1/4

cup

softened

room temp butter (56g)

1/4

cup

packed brown sugar or you can use white granulated sugar

50g

1

tsp.

ground cinnamon

3g
Instructions
Preheat the oven to 350 F/176 C.

Combine the softened room temp butter with, brown sugar, and cinnamon, using a spoon, fork, or spatula. You may always add more cinnamon if you like. But try it like this first.

Spread the cinnamon paste evenly across four slices of bread. If you want you can use another slice or two and spread it very thinly across all of them. Place them on a parchment paper or silicone mat lined sheet pan or cookie sheet.

Bake them in the oven for 8 to 10 minutes. Then turn the oven to broil and crack the oven door open and allow the tops to cook for 30 to 45 seconds. Watch it carefully! Don't walk away, it burns very easily. Once the tops have melted a bit, remove the cinnamon toast.

Allow it too cool for a few minutes before serving, be careful the melted sugar on top is super hot. Enjoy!!
Video
How to Make Cinnamon Toast | Easy Homemade Cinnamon Toast Recipe
Notes
Note: The nutritional facts will vary slightly depending on the type of bread you use.
Nutrition
Do you like the recipe? Please give it a rating and comment down below, I really appreciate it. If you make it tag me on Instagram @inthekitchenwithmatt. Also, sign up for the newsletter so you won't miss out on any of my new posts and recipes.
Here are a few more recipes you may like: