Jump to Recipe
I love a batch of homemade crispy onion rings. They are so yummy and super easy to make too.
Do you like french fries or onion rings better? For me, that is a tough call because I love them both so much. I like how simple onion rings are to make at home. These crispy onion rings are sure to hit the spot for all you onion ring lovers out there.
If I can do it, you can do it. Let's get started!
Step 1: Gather the ingredients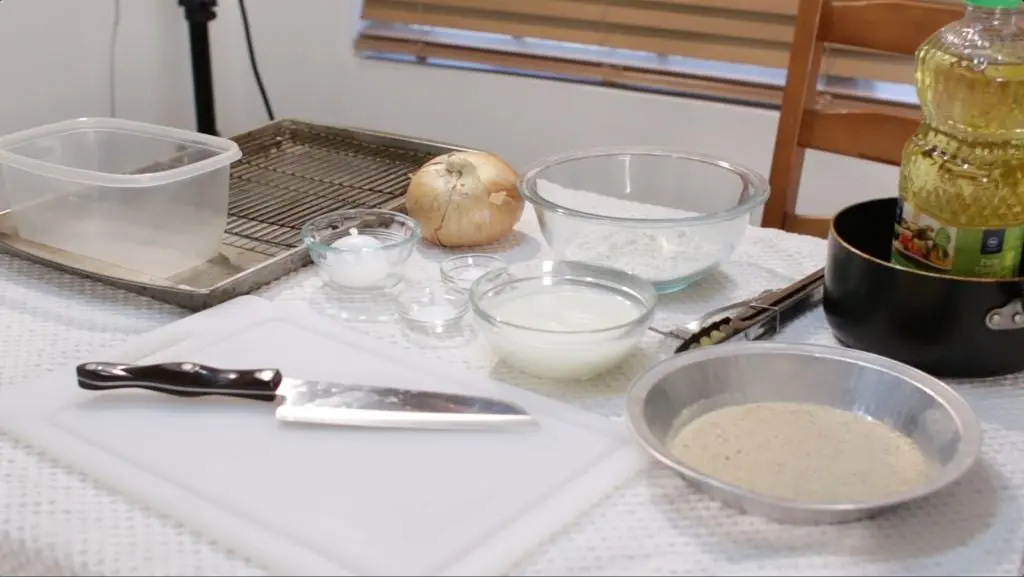 In order to make these delicious homemade crispy onion rings you will need the following easy to find ingredients:
Onions – I like to use large sweet onions, but you can use whatever onions that you like. You can't make crispy onion rings without onions!
Flour – All-purpose flour/plain flour is used to coat the rings as well as is the main component in the batter.
Cornstarch – For extra crispy onion rings use a combination of cornstarch and flour.
Baking powder – The baking powder helps to make the perfect texture.
Salt – The salt will add flavor and enhance the flavor of the other ingredients.
Egg – The egg will bind the other ingredients of the batter together and coat the rings of onion.
Milk – The milk will add most of the moisture for the batter.
Bread crumbs – You can use panko, homemade, or traditional style of bread crumbs.
Oil – Use an oil with a high smoke point like vegetable, canola, coconut, etc.
Step 2: How to make crispy onion rings
Start by preparing your onion or onions. Peel and then slice them so they are about 1/4 of an inch wide. Then separate them into individual rings.
In a medium bowl add the flour, cornstarch (if using that), baking powder, and salt and mix them together with a fork or whisk.
Take the individual onion rings and dip them into the dry ingredient mixture and place them on a plate or in a bowl.
Step 3: Make the batter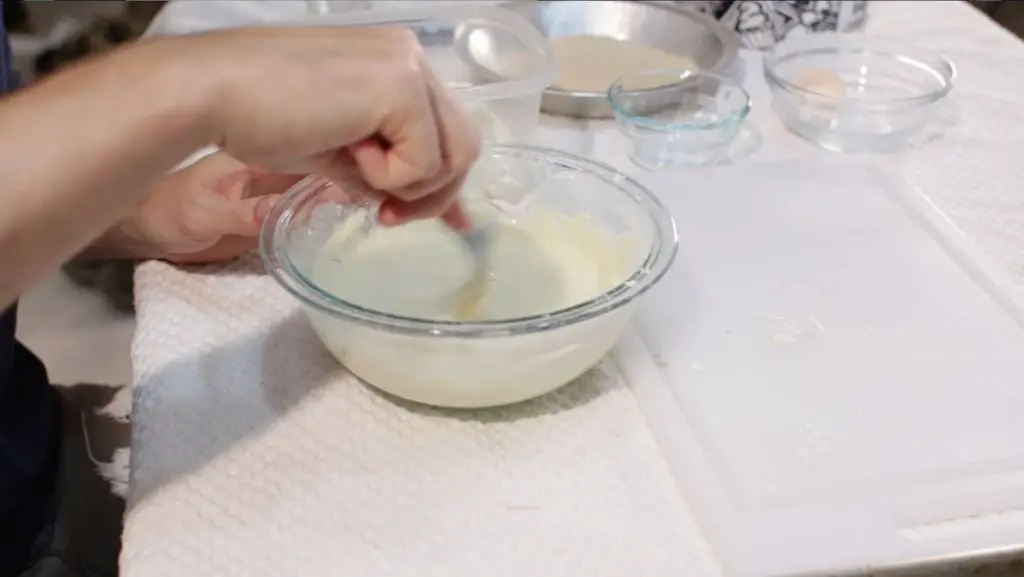 Add the milk and the egg to the bowl with the dry ingredients and mix to combine until you are left with a nice batter.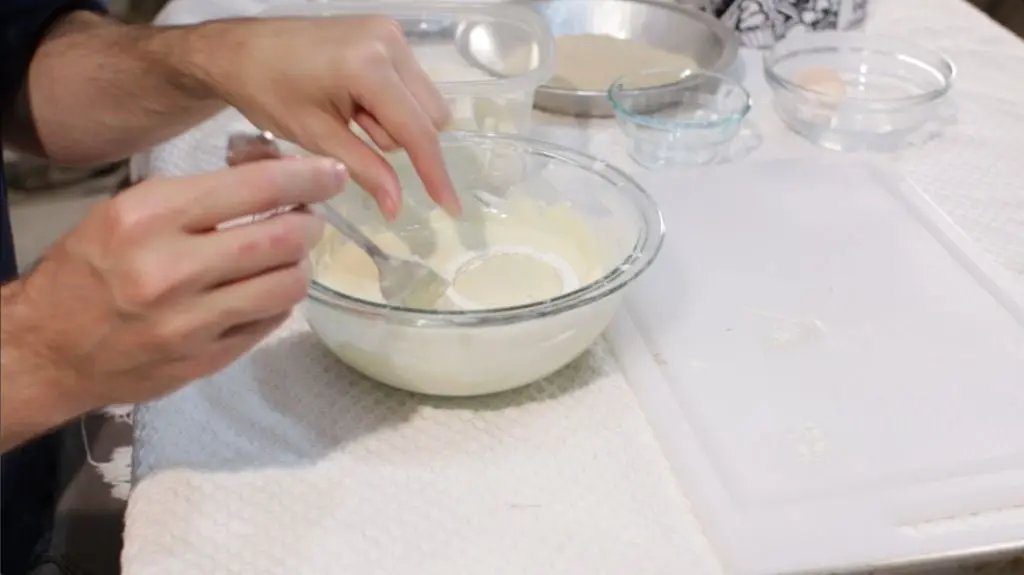 Now dip the floured sliced rings of onion into the batter and make sure they are coated entirely, then place them on a wire rack. The rack will allow any excess batter to drip off.
Step 4: Dip onion rings in breadcrumbs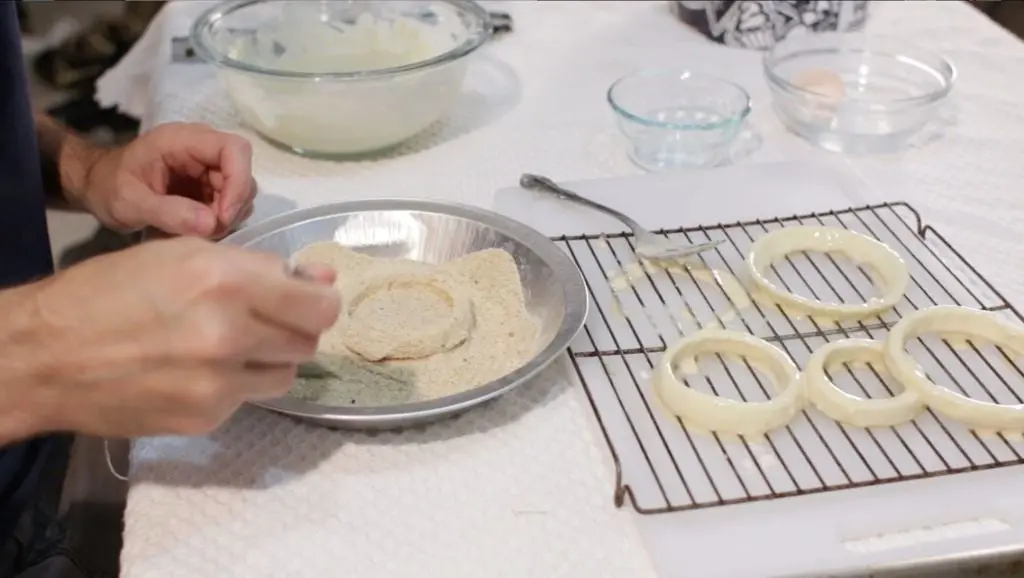 In a pie plate or other deep plate or bowl add your breadcrumbs. Traditional or panko bread crumbs were great, depending on the overall texture you want for them. Now dip the batter-coated onion rings into the bread crumbs and coat them evenly.
Step 5: Fry up those crispy onion rings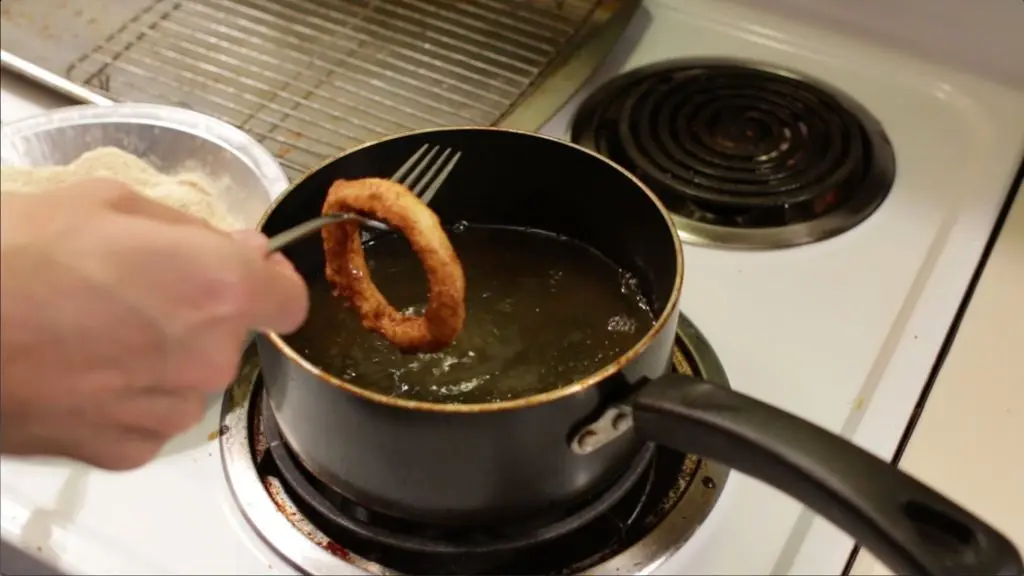 Heat up the oil in a large deep pot or deep fryer. You only need about 1 1/2 inches deep of oil. Get the temp to right around 350 F/176 C. I generally use canola or vegetable oil, but coconut, or any other high smoke point oil works great too.
Use a candy thermometer to check the oil temp. Once you have the proper temperature dip in a few onion rings. Use a fork and turn them over occasionally so they fry evenly. Fry them for about 3 minutes until they get nice and golden brown.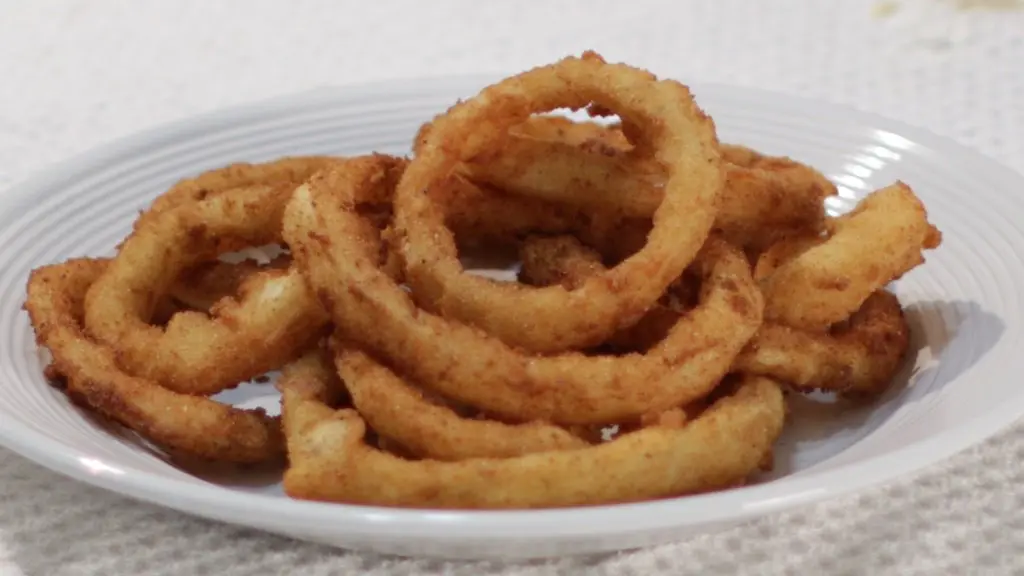 Remove the crispy onion rings from the oil and place them back on a wire rack to drain. You can sprinkle them with salt if you like. Allow them to cool for a few minutes and then serve. Enjoy!
How do I store onion rings?
If stored in an airtight container they will last 3 to 4 days in the fridge. However, they won't stay crispy. You can alway stake them out and reheat them in the oven to bring back some of that crispiness. They are best if eaten right away after making them.
You can also freeze them in a freezer bag for several months and then just reheat them on a baking tray in the oven.
Crispy Homemade Onion Rings
I love homemade crispy onion rings. If you love onion rings you have got to give these a try. They go perfect with a homemade juicy burger or chicken sandwich. And they are incredibly easy to make.
Equipment
Tongs

Fork

Bowls

Pie Pan

Knife

Wire rack

pot

Thermometer (I don't always use one, on my stove top medium heat usually heats my oil right around 350 degrees F.)
Ingredients
2

large onion

I like to use sweet onions

1 1/4

cups

of all-purpose/plain flour

160g

1/4

cup

cornstarch

replace 1/4 cup of flour with cornstarch for extra crispy onion rings

1

tsp

of baking powder

5g

1

tsp

of salt

5g

1

large egg

1

cup

of milk

250ml

1

cup

or so of bread crumbs

panko works well, or the traditional kind(125g)

Oil for frying

canola, vegetable, etc
Instructions
Start with a large deep pot and fill it about 1.5 inches deep with oil. Set the burner to Medium heat and heat it until it reaches 350 F/176 C. Use a candy termometer to check it.

While the oil is heating up, cut and remove the skins from the onions and then slice them about 1/4 of an inch wide.

In a medium bowl add the flour, cornstarch, salt, and baking powder. Mix with a fork until well combined. Then dredge/dip the freshly sliced onions in the flour mixture. Set those aside in another bowl or on a plate.

To the flour mixture add the milk and the egg. This will create the batter. Mix until well combined.

Dip the floured onion rings into the batter and coat evenly, then place them on a wire rack to drain the excess batter.

In a pie plate or bowl add the breadcrumbs and then dip the battered slices of onion into the bowl coating each side evenly.

Drop them in the oil and fry them for about 3 minutes or so until they get nice and golden brown. Turn them ocassionaly in the oil using tongs. Remove them from the oil and place on a wire rack or plate with paper towel to dry. Enjoy!
Video
How to make Crispy Onion Rings | Easy Crispy Onion Rings Recipe
Notes
NOTE: You can replace 1/4 cup to 1/2 cup of the flour with cornstarch to make these onion rings extra crispy.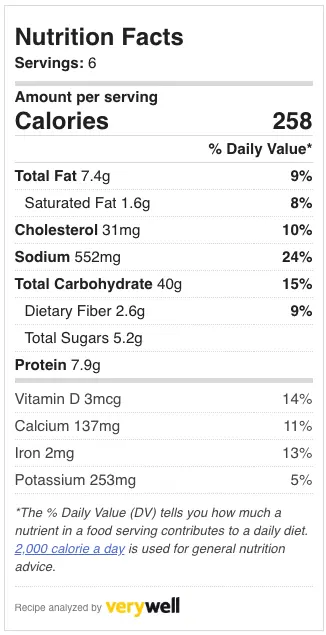 Nutrition
Do you like this recipe? Please give it a rating and comment down below, I really appreciate it. If you make it tag me on Instagram @inthekitchenwithmatt. Also, sign up for the newsletter so you won't miss out on any of my new posts and recipes.
Here are a few more recipes you may like: