Jump to Recipe
I love butter and I love making this easy homemade butter. It is simple to make and you only need 1 ingredient.
People have been making homemade butter for many many years, it seems like it isn't as popular as it used to be, with it so readily available at supermarkets. This king of the dairy is one of my favorite ingredients.
In this step-by-step recipe guide you will learn how to make butter at home in a jar. If I can do it, you can do it. Let's get started!
Step 1: Gather the ingredients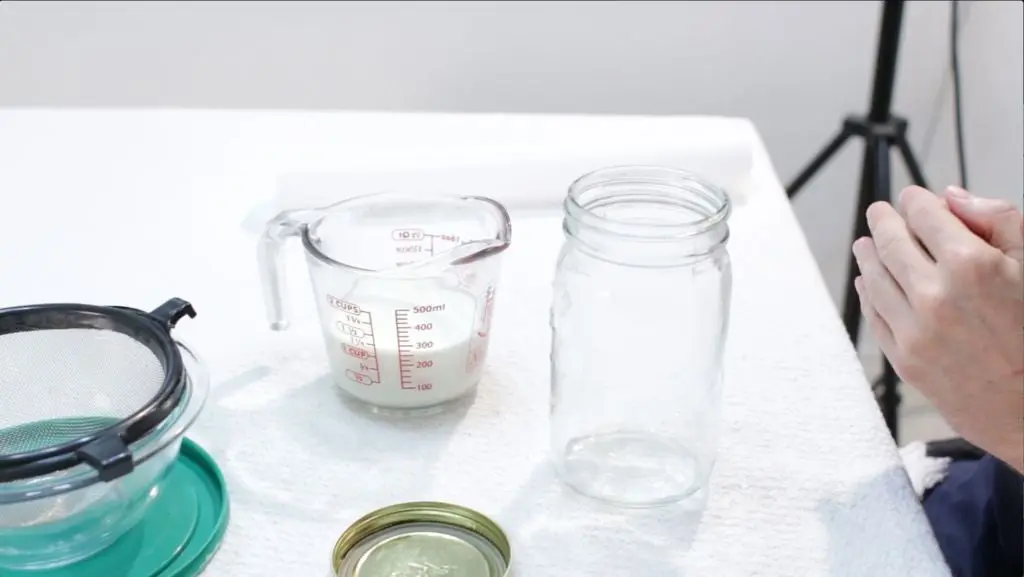 In order to make this homemade butter you only need 1 ingredient with an optional second ingredient:
Heavy whipping cream
Salt – The salt is an optional ingredient. I don't normally add salt because I prefer unsalted butter for baking. But it can certainly be added!
Step 2: How to make homemade butter in a jar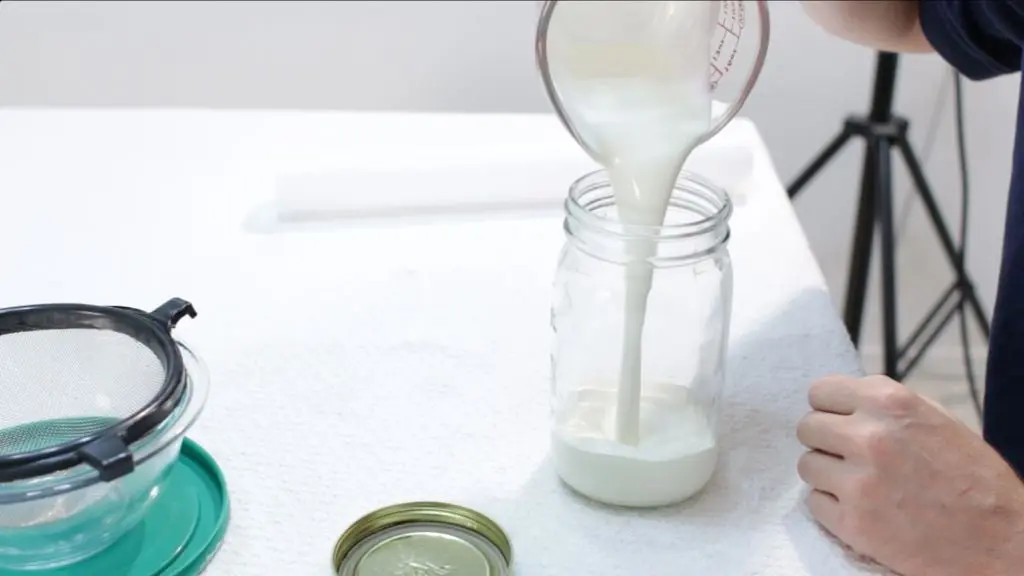 Begin by washing and drying your large jar. I always use the 24 oz (800ml) size mason jars to make my butter. Pour the heavy whipping cream into the jar and screw the lid on tight.
You need a high fat content cream to make butter. Heavy whipping cream or heavy cream is approximately 40 percent butterfat and 60 percent solids and water, so it works wonderfully.
Step 3: Shake that jar of cream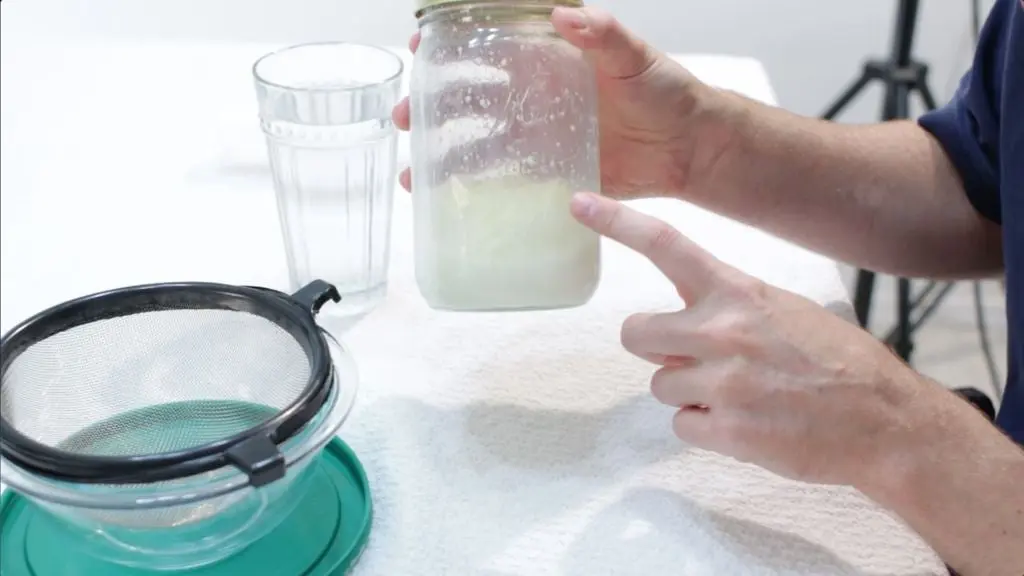 Now it is time to shake shake shake that jar. This is where you will burn a few calories. We are essentially churning the butter but super quickly.
I generally use two hands on the jar to shake it. You will wind up shaking it for several minutes. After awhile it will thicken up and feel like nothing is moving around in there. Keep shaking.
Shaking the cream takes it through phases, the first phase is thickening it into pretty much a whipped cream.
Soon the you will feel a solid bouncing around in the jar with a sloshing liquid. That solid is the homemade butter. Stop shaking once you get to this point. If you keep shaking the liquid will be re-introduced into the butter and ruin it.
Step 4: Remove the homemade butter liquid from the jar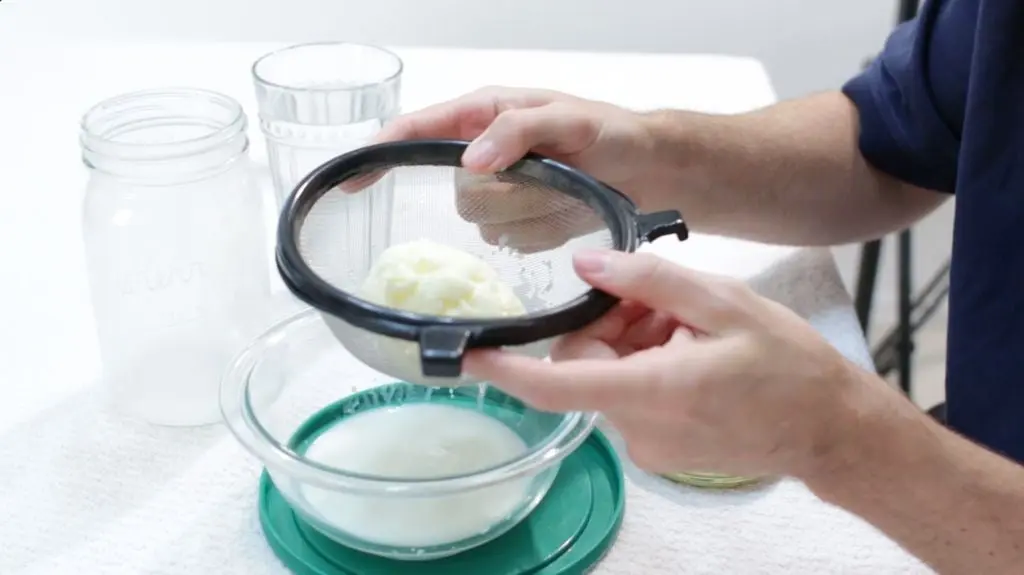 Now open the jar of butter and pour it into a strainer allowing the liquid to fall into a bowl. The liquid is generally called buttermilk, but it is really whey.
Save that liquid and use it in baking bread, pancakes, waffles, cake, or whenever the recipe calls for buttermilk.
You are left with a nice lump of butter that you can do whatever you want with. You can use it right away of if you want to be able to store it in the fridge follow the next steps.
Step 5: Adding a longer shelf life to butter made at home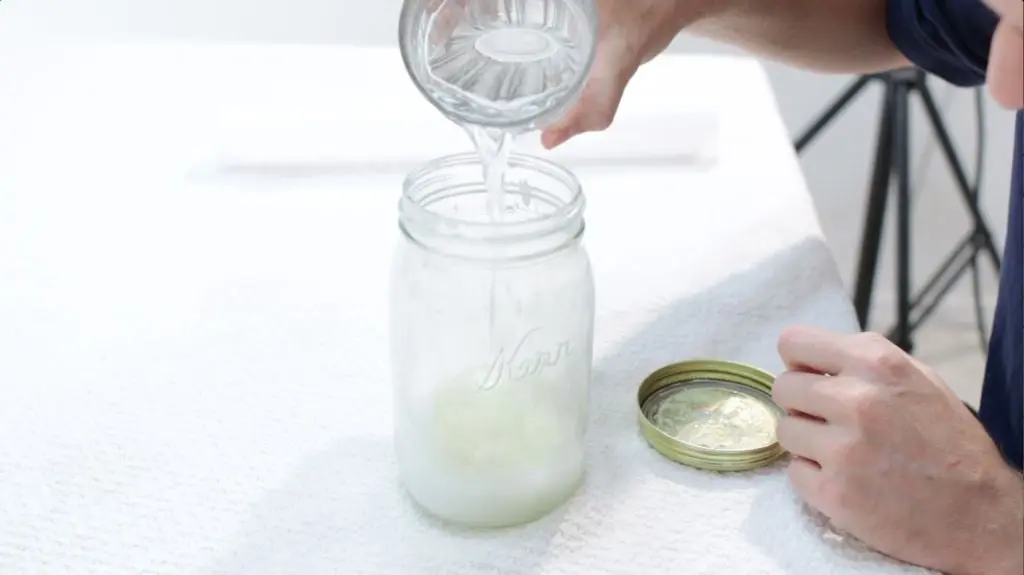 Add the lump of butter back to the jar and add cold water, enough to cover it. Put the lid back on tightly and shake the jar for 30 seconds. The water will be cloudy, we are removing more and more of that excess whey/buttermilk.
If we leave that in there, it will make the butter go bad much more quickly when storing it in the fridge. After the water gets cloudy pour it out and replace it with clean water. And repeat the step. Keep doing this until the water is clear.
Step 6: Pressing the butter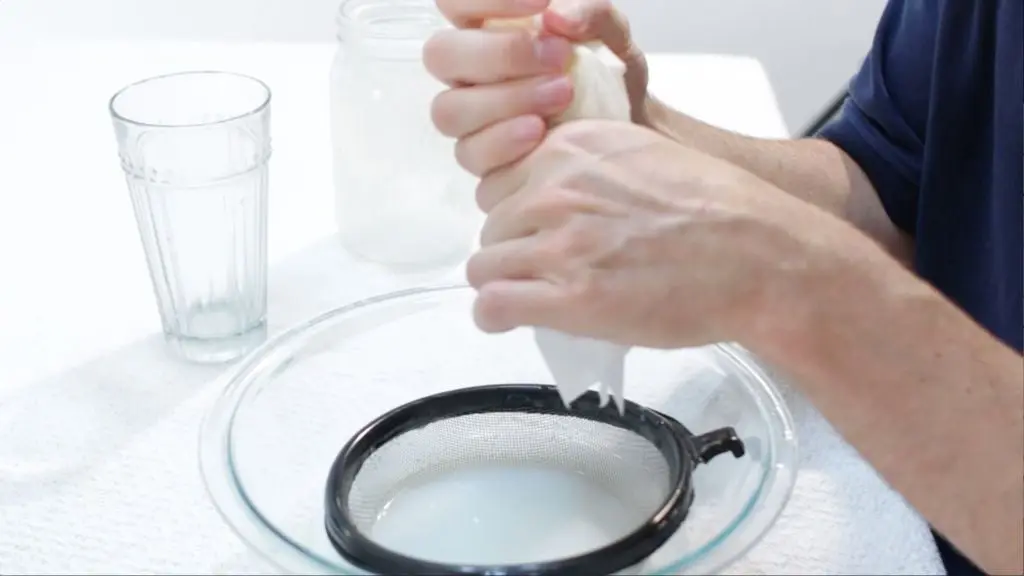 Time to press the butter. Strain the butter and then add it to a piece of parchment paper or cheesecloth and squeeze out any remaining liquid. Hold it over a bowl while you do this.
Open the parchment paper and then scrape all of the homemade butter together. Use it for baking or however you normally would use your butter. Wrap it in plastic wrap tightly when storing it in the fridge.
If you would like it to be salted, add 1/4 tsp. of salt during the pressing phase. Enjoy!
Do I have to use a jar to make butter at home?
No, you can also use a food processor or blender to make the butter. All the steps are essentially the same, but instead of using a jar use one of those.
How long will the homemade butter last?
That will depend on how well you extracted the whey/buttermilk from the butter. But generally it will last 2 to 3 weeks in the fridge. If you didn't extract the whey/buttermilk it will usually sour after a week.
Can I freeze this butter?
Yes! You can freeze homemade butter. Wrap it tightly with plastic wrap and freeze it for long term storage.
Easy Homemade Butter In A Jar
I love making homemade butter in a jar. It is so easy to do and you get a nice little workout shaking that jar. If can be used for all your butter needs. If I can do it, you can do it!
Equipment
1 large mason jar with lid (24 oz/800ml)

Strainer

Bowl

Cold water

Parchment paper or cheesecloth

Spatula
Ingredients
1

cup

of Heavy Whipping Cream

about 240 ml

1/4

tsp.

salt

optional (1g)
Instructions
First, wash and dry the jar and lid.

Add all the heavy whipping cream into the jar and screw the lid on tightly. Shake the cream for 5 to 10 minutes until the butter forms and is sloshing around in some liquid. After a few minutes, it will turn solid and it will feel like nothing is happening on the inside. Just keep shaking until that butter forms.

Remove the liquid (whey/buttermilk) from the jar and save it for baking. It goes great in pancakes, waffles, cakes, etc. The butter can be used as is right away, but for longer storage proceed with the following steps.

Add enough cold water into the jar to cover the ball of butter. Then replace the lid and shake until the water gets cloudy. Remove that water and replace it with new water. Repeat the steps until the water is clear. This removes the excess whey/buttermilk from the homemade butter.

Add the butter to parchment paper and squeeze the remaining liquid out of it into a bowl. Scrape the butter together into a rectangular cube. Wrap tightly with plastic wrap and store in the fridge for a few weeks or in the freezer for a few months. Enjoy!
Notes
Nutrition
Do you like this recipe? Please give it a rating and comment down below, I really appreciate it. If you make it tag me on Instagram @inthekitchenwithmatt. Also, sign up for the newsletter so you won't miss out on any of my new posts and recipes.
Here are a few more recipes you may like: