Jump to Recipe
This Fools Gold Loaf is the king of all peanut butter and jelly sandwiches. Loved by the "King" himself, Elvis Presley. It is also known as the "Elvis Sandwich."
If you like peanut butter and jelly sandwiches, then you will probably like this, oh and don't forget bacon. Lots and lots of bacon on this sandwich. I love the mix of salty bacon and sweet peanut butter and jelly. This sandwich is quite honestly a heart attack waiting to happen, not really, but it seems that way!
The Fool's Gold Loaf was invented by the Colorado Mine Company and became one of Elvis's favorite sandwiches. Apparently, he could eat a whole one himself, which normally feeds 8 to 10 people.
This sandwich was highlighted in the movie, What If, that stars Mr. Harry Potter himself, Daniel Radcliffe. They make the sandwich in the movie, and that is where I got the idea from.
The fools gold loaf is very easy to make, if I can do it, you can do it. Just make sure to have a few friends or family available to eat it with you, haha. Let's get started!
Step 1: Gather the ingredients
In order to make this crazy fools gold loaf, you need just a handful of ingredients:
Long loaf of bread – Something like French or Italian bread.
Creamy peanut butter
Jelly/Preserves
Butter or margarine
Bacon – I usually use thick applewood smoked bacon.
Tools
Sheet pan or cookie sheet
Spatula or butter knife
Bread knife or regular serrated knife
Step 2: How to make the fools gold loaf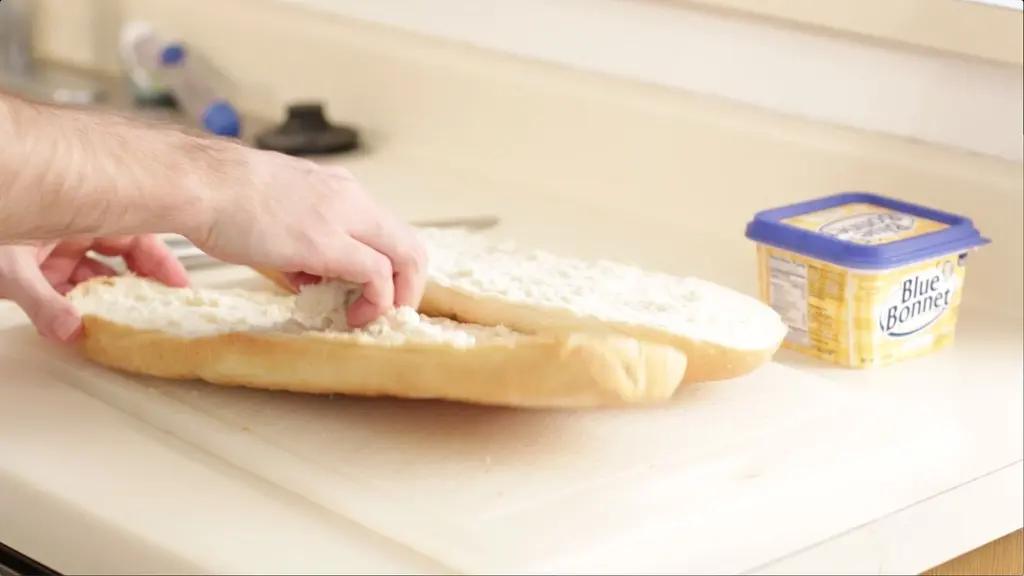 Preheat the oven to 350 degrees F/176 C.
Take the loaf of bread and cut it in half lengthwise. Then with your hand scoop out some of the extra bread in the middle for each half, making a long bread dish or canoe. This helps it to have a better ration of bread to the inside filling.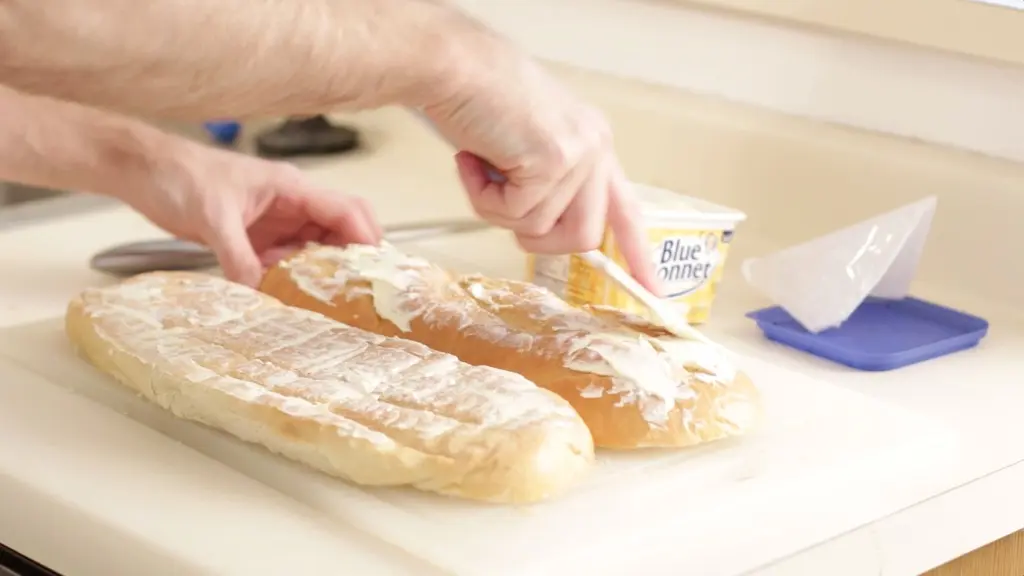 Next, spread on a generous amount of softened butter or margarine onto the outside of both slices of bread and place them on a cookie sheet or sheet pan.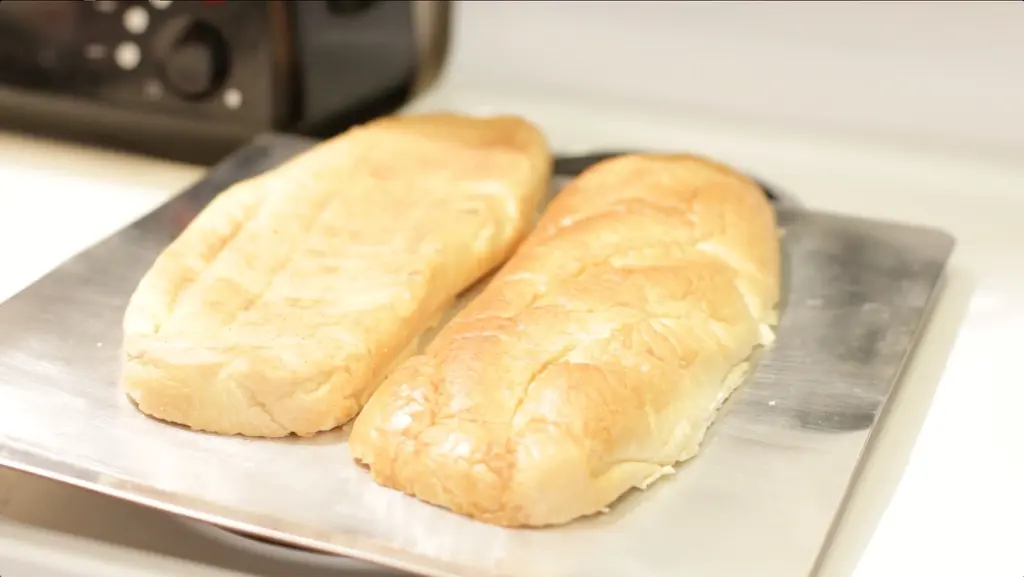 Place the bread in the oven and bake it until the butter is melted and the bread is lightly toasted.
Cook the bacon. In order to be authentic to the original sandwich, cook up a full pound of bacon. You can never have too much bacon, right? Then dry the bacon on some paper towels.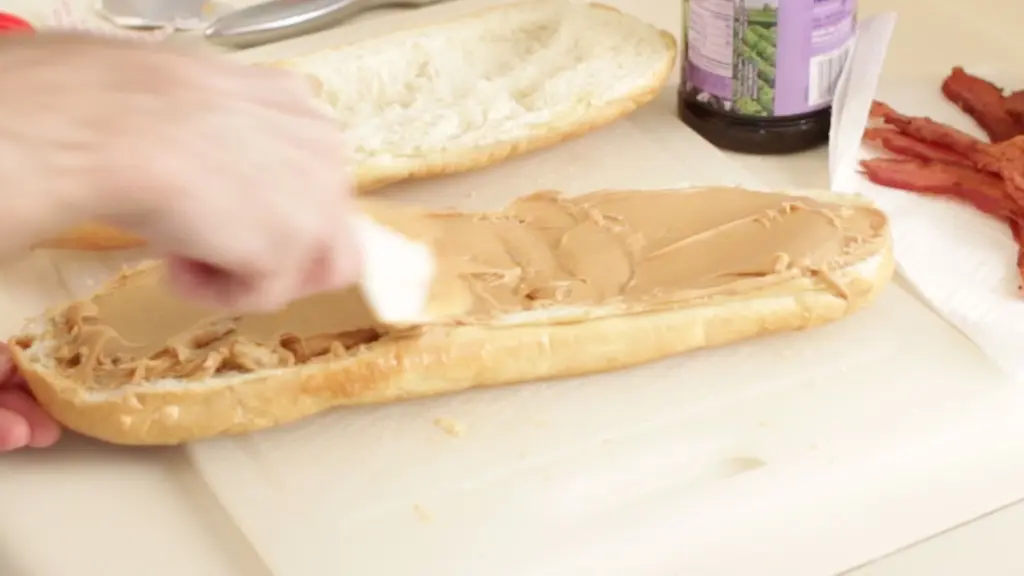 Now time to spread the peanut butter on one of the halves of bread. The authentic Fools Gold Loaf had a full 16 oz container of peanut butter spread on it. I know right? That is a lot of peanut butter!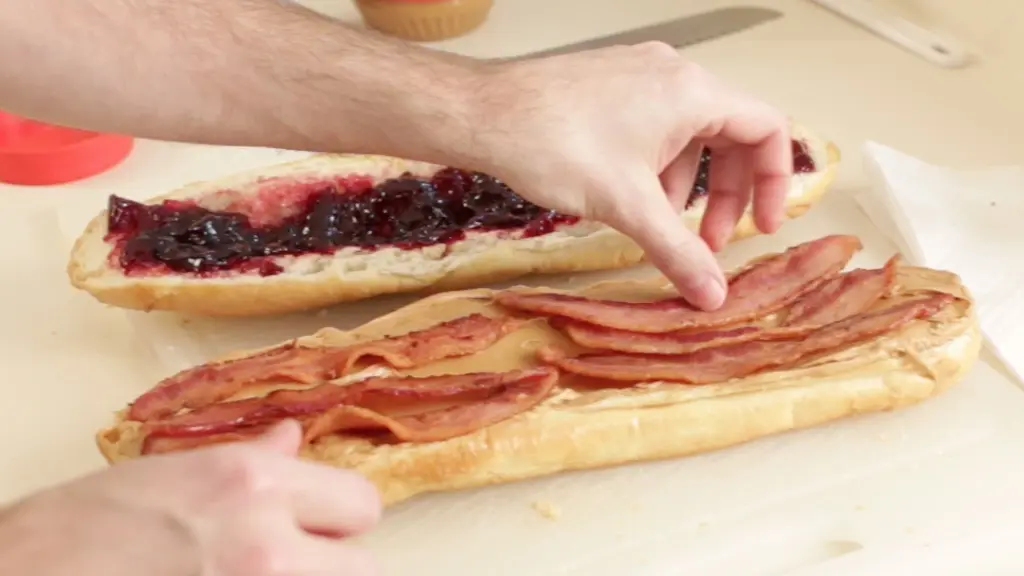 Spread the jelly/preserves on the other half of the bread. The recipe called for a full 16 oz of jelly as well. I know that is a lot of jelly/preserves! The authentic sandwich used Dickinson's Blueberry preserves, grape or strawberry jelly is commonly used too. But you can use whatever you like.
Lay the bacon on top of the peanut butter. Then lay the other half of bread with the jelly on top competing the Fools Gold Loaf.
The name of the sandwich, Fools Gold Loaf, fit the mining motive for the restaurant, also, it was one expensive peanut butter and jelly sandwich, back then the price was $49.95, remember thought it was supposed to serve 8 to 10 people.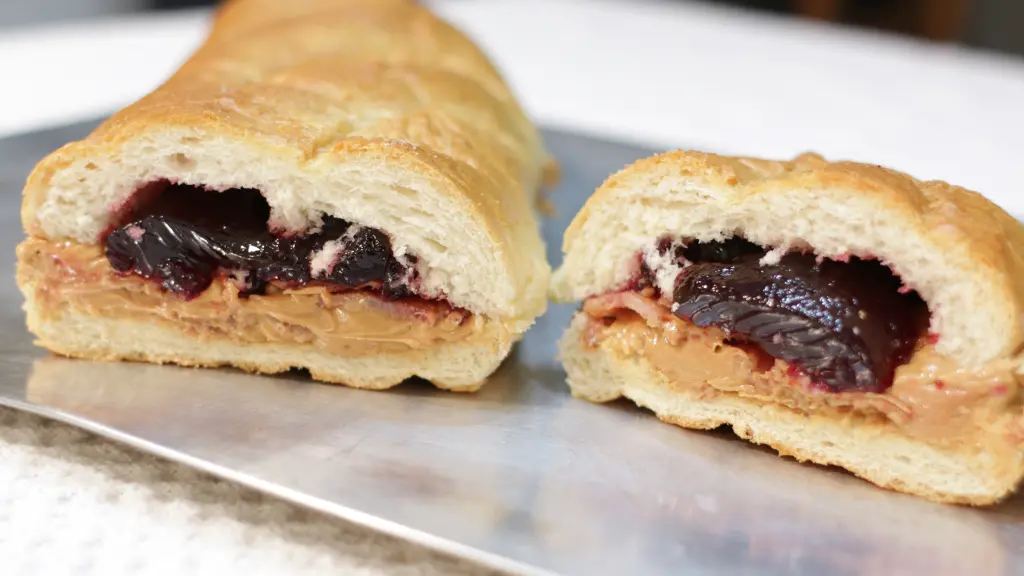 Slice that sandwich up and you are ready to eat it. After trying it as "authentic" as possible, you may want to cut down on the amount of peanut butter and jelly, but not the bacon, that would just be silly. Enjoy!
How long does the fools gold loaf last?
Store any leftovers in a ziplock bag or an airtight container in the fridge for a few days. But it is definitely best eaten fresh.
Here are a few other recipes you may like:
Three Ingredient Strawberry Jam
Fool's Gold Loaf
The king of all peanut butter and jelly sandwiches. The fools gold loaf is massive and loved by Elvis Presley. If you are looking to up your peanut butter and jelly game, try this sandwich out!
Equipment
Bread Knife/Knife

Baking Sheet/cookie sheet

Spatula

Paper Towel
Ingredients
1

Long loaf of French Bread or Sourdough Bread

16

oz

Jar of Creamy Peanut Butter

453g

16

oz

Jar of Grape Jelly/Strawberry Jam

Original uses Blueberry Preserves (453g)

3

or 4 Tbsp of Butter or Margarine

57g

1

lb

of Thick Applewood Smoked Bacon

or your favorite kind of bacon (454g)
Instructions
Preheat the oven to 350 degrees F. Slice the loaf of bread in half lengthwise. Then scoop out some of the extra bread in the middle for each half, making a long bread dish or canoe. Use clean hands.

Spread on the margarine or butter on the bottom and tops of the big slices of bread, then place them on a baking sheet and then they go into the oven for a few minutes, just until the butter is melted and it gets a little toasted.

Cook the bacon until crispy. Then place it on a plate with paper towel to drain and dry.

Once the bacon is cooked, add the peanut butter to one side, and the jelly/preserves to the other side. Then add the whole pound of bacon. Cut and serve! Apparently, Elvis could eat one of these entire sandwiches himself in one sitting! Pretty crazy. Enjoy!
Video
How to Make the Fools Gold Loaf - BACON and Peanut Butter and Jelly Sandwich
Notes
NOTE: The authentic fool's gold loaf has tons of calories. You can always reduce the amount of peanut butter and jelly of course. 
Nutrition
Do you like this recipe? Share and Pin it! Please give it a rating and comment down below, I really appreciate it. If you make it tag me on Instagram @inthekitchenwithmatt. Also, sign up for the newsletter so you won't miss out on any of my new posts and recipes.