Jump to Recipe
Cake for breakfast? Yes, please! I love these funfetti cake mix pancakes. They are super easy to make and taste great! And you don't feel guilty eating them because everyone needs to eat breakfast right?
Funfetti cake mix pancakes are fun to make for the whole family. But watch out your kids will get hooked on these and always want you to make them. They are that good! If you need inspiration on what to make for a birthday breakfast, make these awesome pancakes. If I can do it, you can do it. Let's get started!
Step 1: Gather the ingredients and tools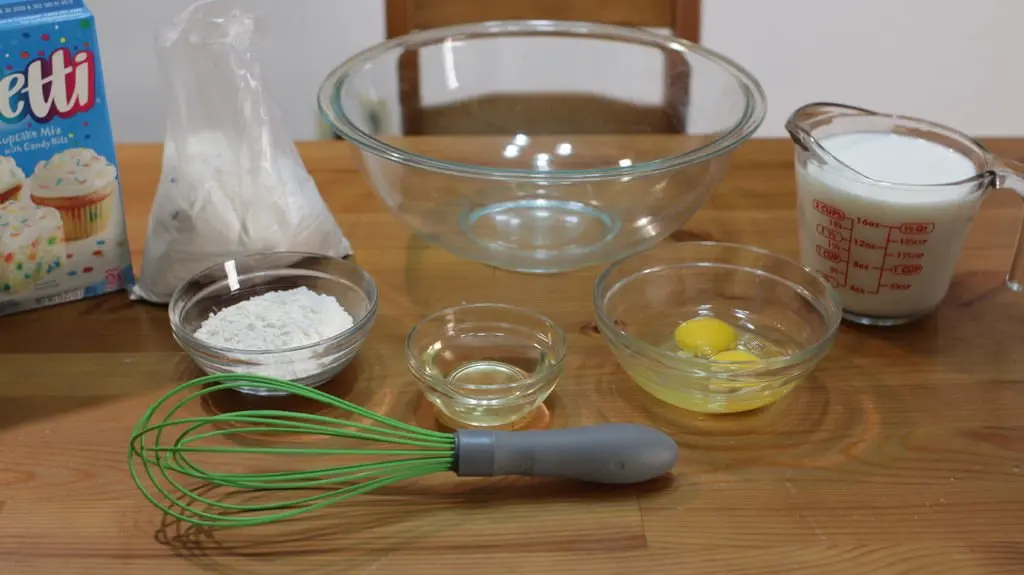 In order to make these amazing funfetti cake mix pancakes you will need the following ingredients:
Funfetti Cake Mix – You can use pretty much any cake mix that you like.
Eggs – The eggs will help with the leavening and act as a binder for the other ingredients.
Oil – I generally use vegetable or canola oil but other oils will work well too.
All-purpose flour – You need to add extra flour to the cake mix in order to make these pancakes.
Milk – The milk will provide most of the moisture for these pancakes. I like to use whole milk but any milk will work. If you are dairy-free you can use almond milk.
Tools
How to make funfetti cake mix pancakes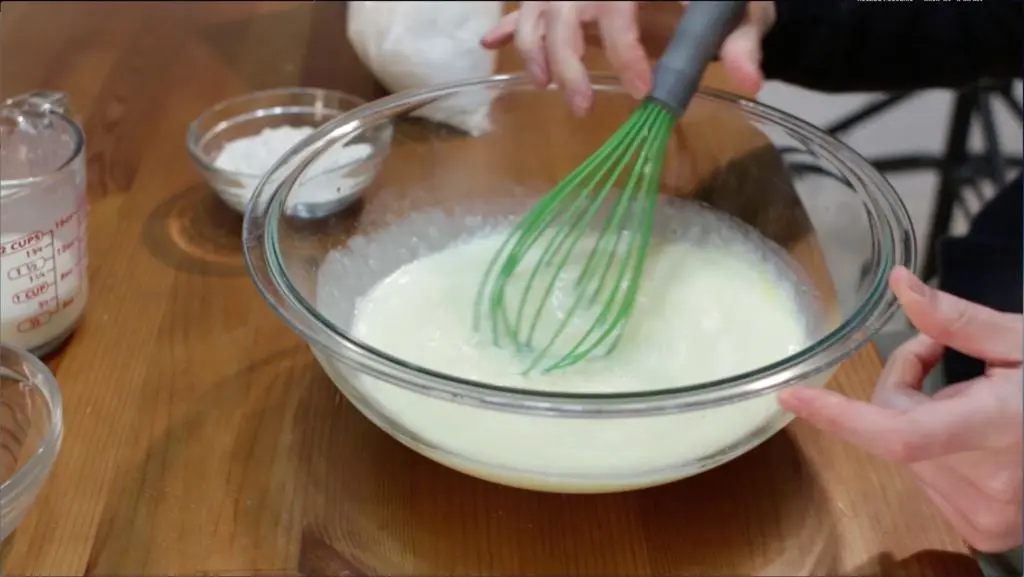 In a large bowl whisk the eggs and then add the oil and the milk and whisk to combine those ingredients. If you don't have a whisk a fork will work just fine.
Step 3: Add in the flour and cake mix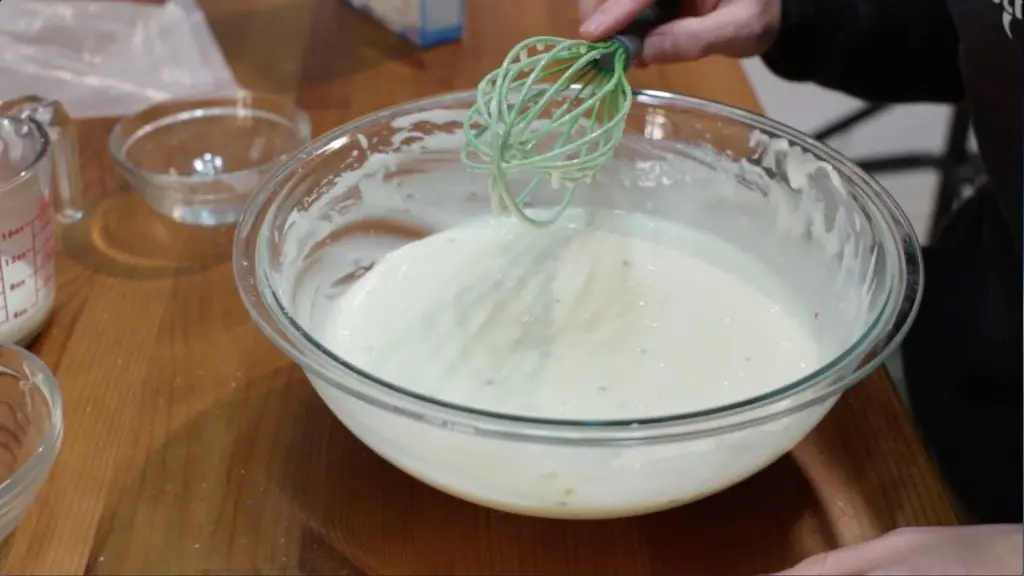 Next, add in the flour and the cake mix and whisk really well until all those dry ingredients are combined. If you want to use different flavors you can, pick any cake mix that you want.
If you want thicker pancakes, use less milk, if you want thinner pancakes at this point you can add additional milk. The funfetti cake mix pancakes batter is complete and ready to go.
Step 4: Cook those funfetti cake mix pancakes
Spray a skillet with kitchen spray or use a griddle. Set the heat to medium and allow it to heat up. Use a ladle or measuring cup and add some pancake batter to the hot skillet or griddle. Let the pancakes sit for a few minutes and cook until you see little bubbles form on the top and also on the edges.
Check underneath the funfetti pancake with a spatula and when it is golden brown flip it over and cook the other side. The second side will cook faster than the first. Once both sides are brown the funfetti cake mix pancake is done! Put it on a plate and serve.
Step 5: Serve up those cake mix pancakes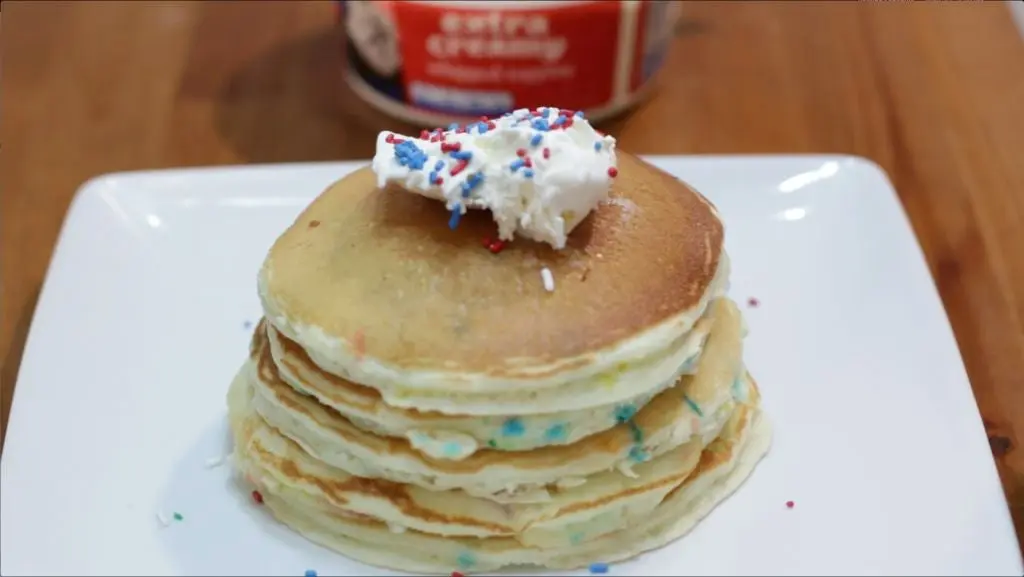 Now you can add whatever toppings that you like. I don't normally add maple syrup to these because it makes them really sweet. However I do like to add whipped cream or cool whip and sprinkles on the top.
You could actually layer up the pancakes and then frost it like you would a cake and slice and serve it that way if you wanted. You could add fruit and any other toppings that you like. Enjoy!
Funfetti Cake Mix Pancakes
If you like cake and you like pancakes, you will love these funfetti cake mix pancakes. They are super easy to make and perfect for a birthday breakfast.
Equipment
Whisk

skillet or griddle

Bowl

Spatula
Ingredients
1

funfetti cake mix box

or any kind

2

large eggs

1/4

cup

of oil

vegetable, canola, olive, etc. (60mL)

1/2

cup

all-purpose flour

plain flour (60g)

2 to 2 1/2

cups

of Milk

500 to 625mL
Instructions
In a large bowl whisk the eggs and then add the oil and 2 cups of the milk.

Next, add the flour and the cake mix and whisk those ingredients in. Add more milk as necessary, if you want the pancakes to be thicker don't add as much milk. If you want them thinner add more milk. The pancake batter is ready to go, easy as that.

Heat a skillet or griddle on medium heat. Spray it with kitchen spray and then use a ladle or measuring cup and pour some pancake batter onto it.

Heat the pancakes until little bubbles form and then flip them over. It should be golden brown. Then cook the second side until golden brown. It will take less time to cook the second side. Once both sides are golden brown they are done. Remove and serve.

Top with frosting, whipped cream, fruit, sprinkles, etc. Enjoy!
Video
How to Make Cake Mix Pancakes | Easy Funfetti Pancake Recipe
Notes
Note: The recipe makes 10 large pancakes but the nutritional facts includes 2 pancakes as a serving. 
Nutrition
Do you like this recipe? Please give it a rating and comment down below, I really appreciate it. If you make it tag me on Instagram @inthekitchenwithmatt. Also, sign up for the newsletter so you won't miss out on any of my new posts and recipes.
Here are a few more recipes you may like:
3-Ingredient Vanilla Ice Cream
Eggless Chocolate Chip Cookies