Time to take a look at one of my favorite kitchen gadgets, the George Foreman Grill. In this review, I give my honest opinion of using one for nearly 20 years. I first started using a small one, after a decade of use, I upgraded to a larger one, which I have used for about a decade as well.
Is the George Foreman grill right for you? This lean mean fat grilling machine is one amazing kitchen product. If you don't like firing up your stovetop all the time, or want to bring the outdoor grilling experience inside, then this kitchen product, just might be for you.
*Disclaimer: This is NOT a sponsored post. The George Foreman Grill company, Spectrum Brands, has no idea I am writing this review, all views, opinions, etc. are my own.
What is a George Foreman Grill?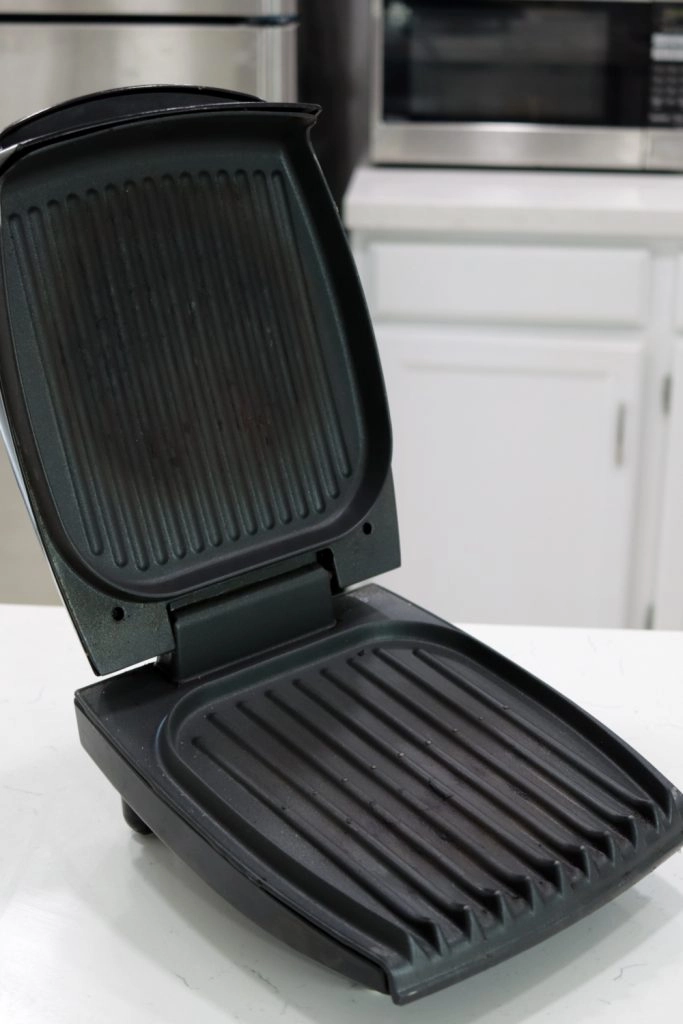 First of all, you may be wondering exactly what the George Foreman grill is. The kitchen gadget is a portable electric grill with many uses. It has a nonstick surface, which opens and closes to grill the food on both sides.
It sits at an angle so the grease slides down and gets captured in a little plastic "boat." That comes with it. The idea is that the food isn't sitting in its own grease, making it healthier. It also kind of mimics an outside grill, puts nice grill marks on the food.
The portable grills is manufactured by Spectrum Brands and promoted by the famous retired boxer, George Foreman. It has been around since 1994. I have used one since 2001.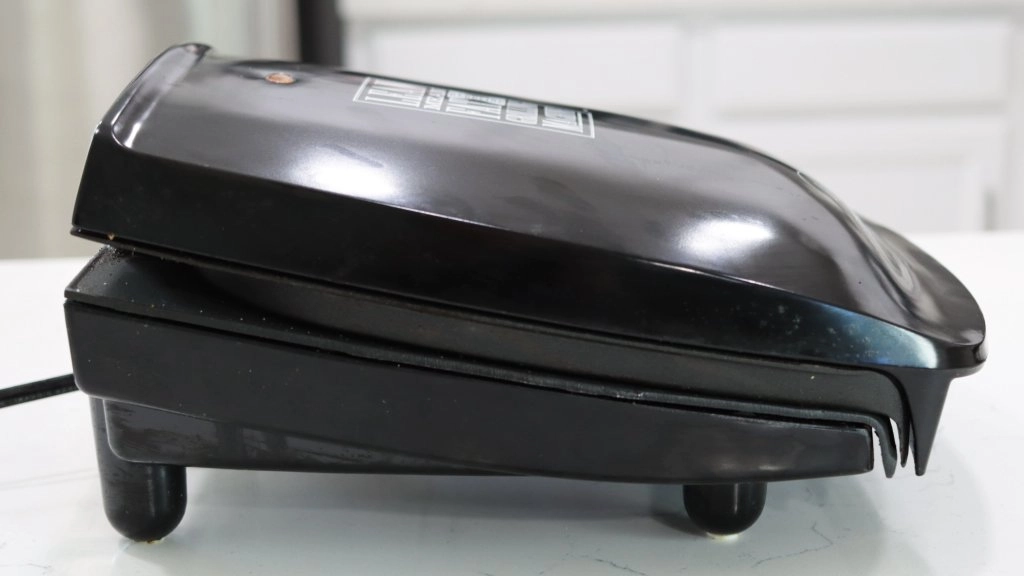 They come in a variety of sizes to fit most family needs. I started with a two-person size then upgraded to a larger 4 person size. I have used them on many many occasions over the past 20 years, and absolutely love them.
The George Foreman Grill is very convenient to use, with easy clean-up. It cooks the food evenly and quickly, as well as a little more healthy if you are concerned about that.
How to use the George Foreman Grill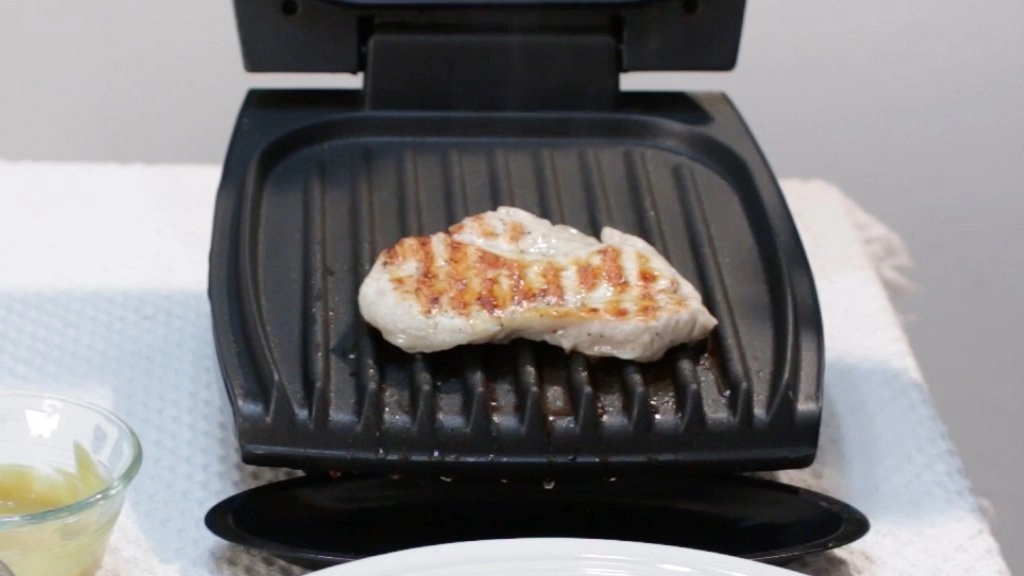 They are very easy to operate. There are no knobs or buttons to press. Once you plug it in, the heat turns on and only takes a few minutes to heat up. You can lightly spray the grill with cooking spray unless your food is already coated with oil or butter.
Then place the meat or whatever you would like to cook on the grill and close the lid. Place the boat under it to catch the fat drippings. Open the lid and check for doneness, close it to cook it longer. Simple as that.
What can you cook on the grill?
The George Foreman grill has so many uses. I have cooked many things on it from hamburger patties, grilled cheese sandwiches, to chicken, and pork. It is also great for cooking hot dog franks or brats and other sausages. Want steak? You can cook it on this grill. Want a yummy salmon or catfish filet? Cook it on the George Foreman grill. Pretty much any food that you can cook on an outside grill you can cook on this portable electric grill.
Here are some other ideas you can cook at the George Foreman Grill:
Fish patties
Pork chops
Grilled potatoes
Grilled peaches
Buns for hamburgers along with the hamburgers
Panini sandwiches
Shrimp
Kebabs
Flatbread
Pineapple
Burritos
Corn
Asparagus
And the list goes on and on. The George Foreman Grill is one of my all-time favorite kitchen products that I own. I have gotten a lot of use out of the two I have owned. If you are looking for a small portable lean mean fat grilling machine, pick one of these up. You won't be disappointed!
Find the George Foreman Grill model I own here:
You can also find it sold at places like Walmart, Target, Home Depot, etc.
Here are other product reviews and recipes you may like: