Jump to Recipe
For a fun twist on a classic grilled cheese sandwich, make these awesome grilled cheese roll-ups.
When I think of roll ups I normally think of breakfast, in particular, these French toast rolls ups. Time to mix it up a bit with a savory option. The grilled cheese roll ups are perfect finger food for a game day, board game night, or another social gathering. Or just something fun to make for the kids.
And if you like you can make this yummy homemade tomato soup to dip them in. Grilled cheese roll-ups are incredibly easy to make, if I can do it, you can do it. Let's get started!
Step 1: Gather the ingredients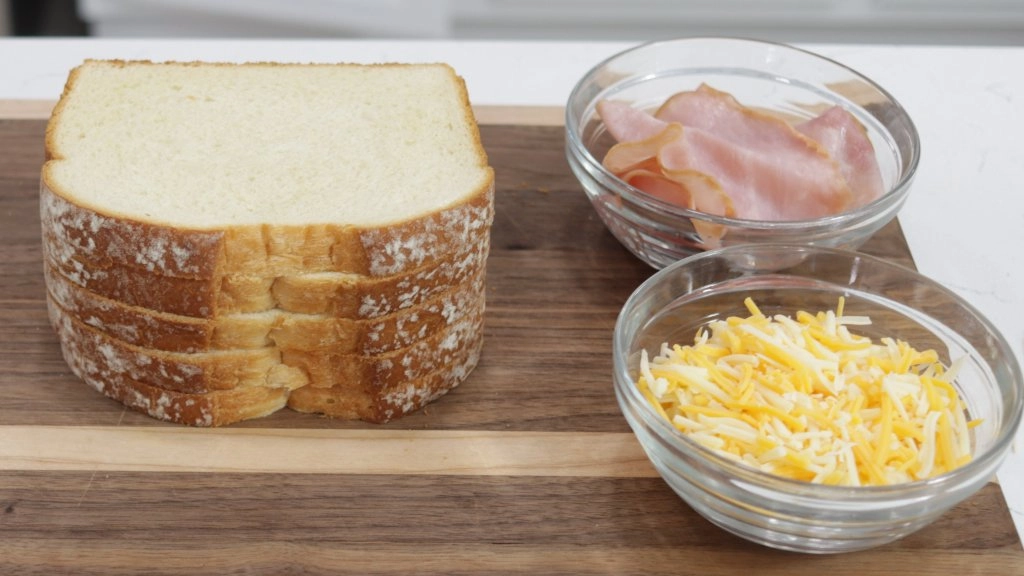 In order to make grilled cheese roll ups you need just a few ingredients:
Bread – I like to use white bread, but any bread will work.
Cheese – I love using a thinly shredded blend of jack, colby, and cheddar.
Ham – The ham is optional
Butter – oh yeah, I love butter!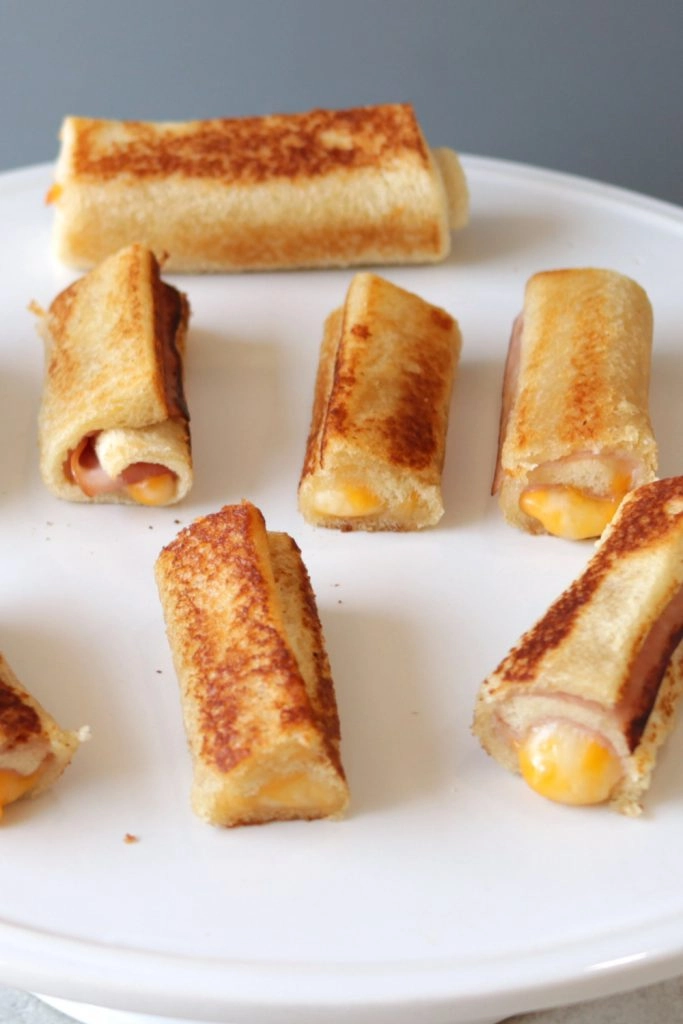 Tools
Skillet or griddle
Tongs
Knife
Cutting board
Toothpicks (optional)
Basting brush (optional)
Step 2: How to Make Grilled Cheese Roll-Ups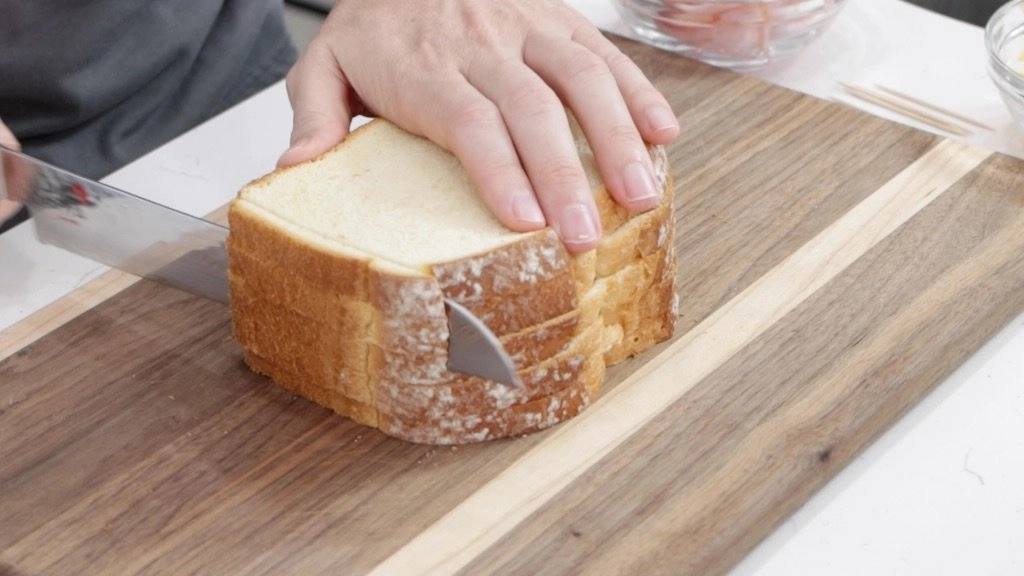 Begin by trimming the crust off your bread.
I like to use wide sandwich bread, but any sliced bread will work. You can use whole wheat, multi-grain, etc. Country-Style White is my favorite kind to use.
Or if you like make this amazing homemade white bread and use that.
The denser bread doesn't work quite as well as the soft fluffy bread. The lighter fluffy bread tends to flatten out better.
Have fun experimenting with different bread and find out which you like to use the best.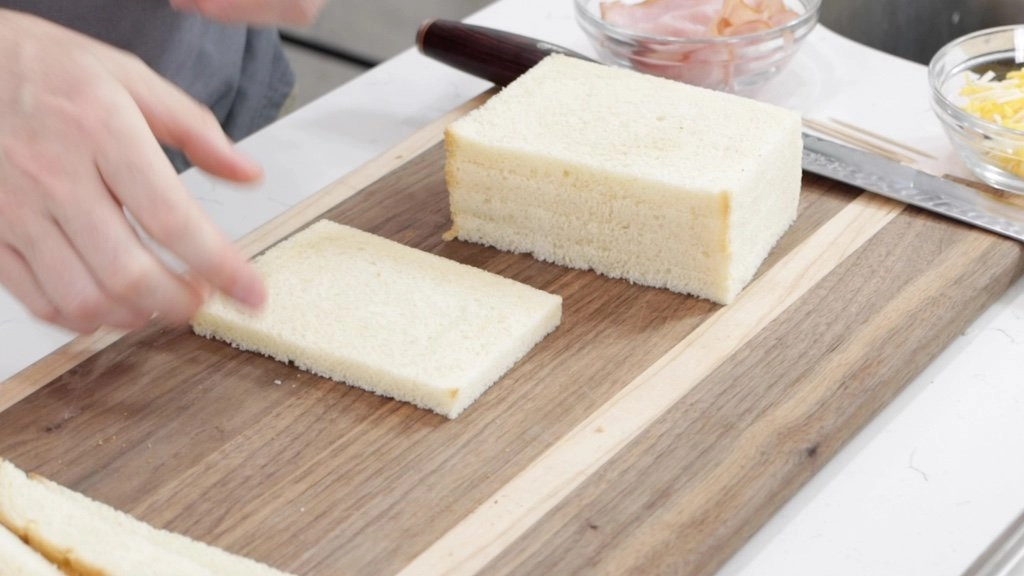 NOTE: Save the crust, you can dry it out and make bread crumbs with it, make little toast sticks with it, homemade croutons, bread pudding, feed it to the ducks, etc.
Now us a rolling pin and roll out the bread very thin.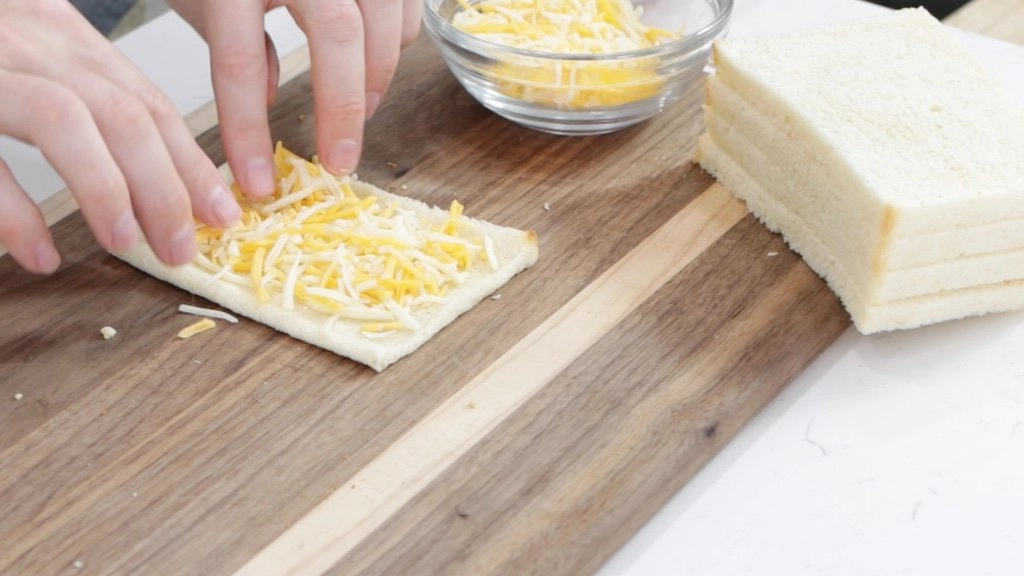 Add some cheese to the top. Then roll it up tightly. You may or may not need to add toothpicks to hold it together. I find when I roll it widthwise, it doesn't stay together as well as rolling it lengthwise. So I normally roll it lengthwise.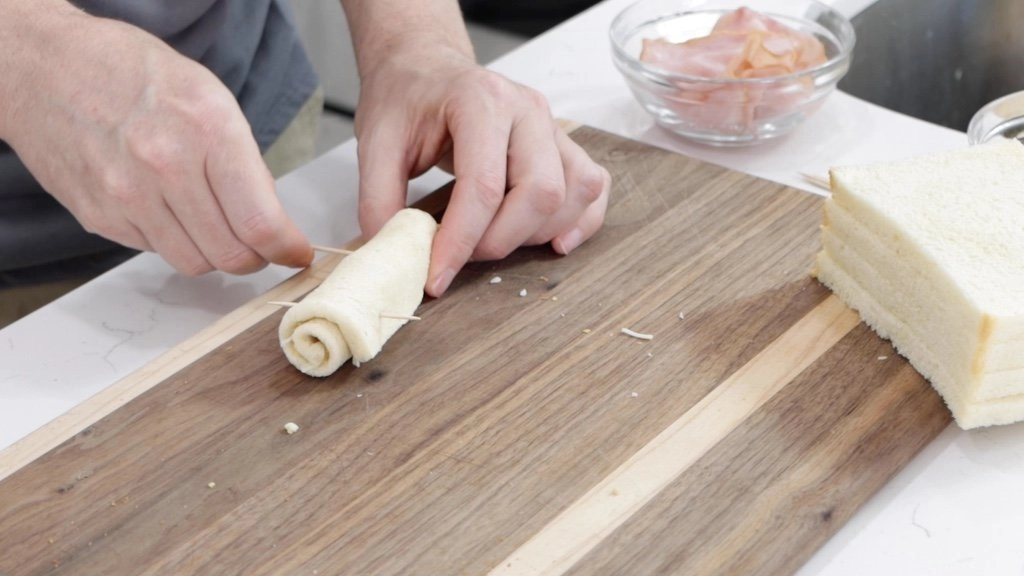 TIP: Use thinly shredded cheese, it melts easier. Or you can also use American cheese which melts incredibly easily. I don't like the taste of American cheese, so I don't use it.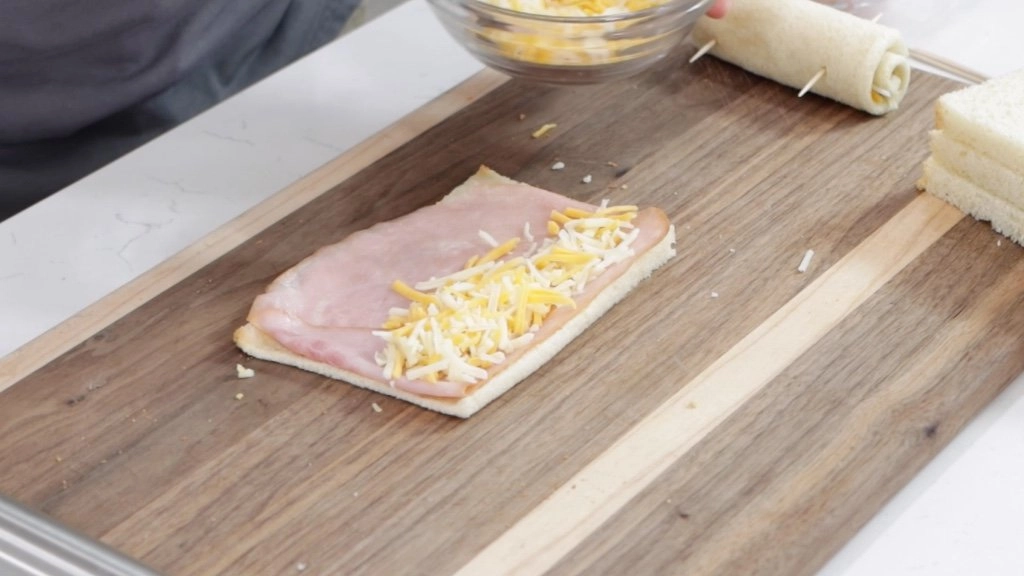 Want to add ham? Make sure it is a very thin deli ham. If it is too thick it won't roll very well and stay together.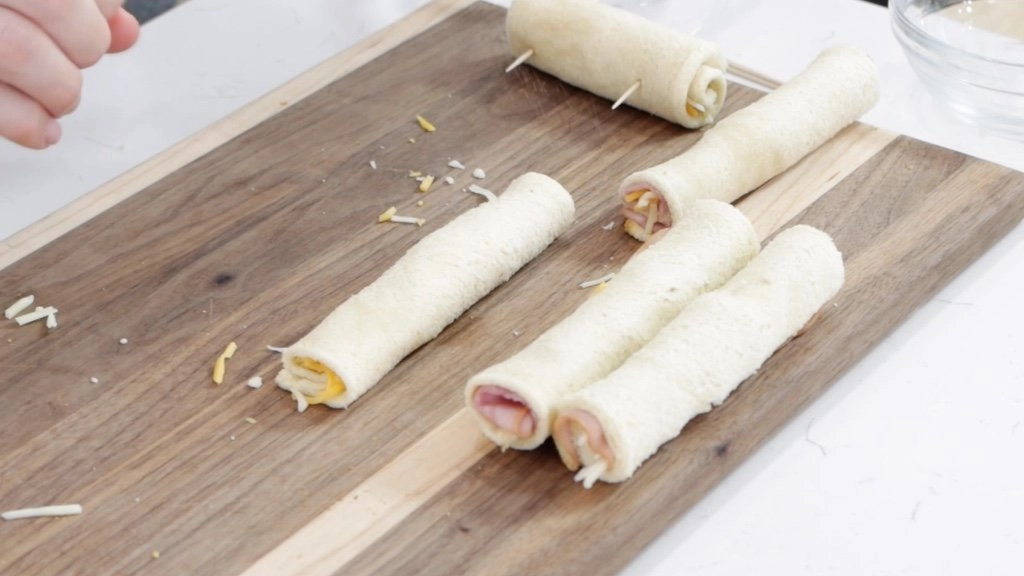 I like to do several with ham and several without ham for variation. Can't go wrong with ham and cheese!
Step 3: Cook the grilled cheese roll-ups
Add butter to a skillet and set the burner between Medium-low and Medium, or about 325 F/162 C on the griddle. Then place the grilled cheese roll-ups in the pan. You can also baste the tops with more butter as well. I love butter!
If you don't want to use butter you can use something like coconut oil too if you like. Or maybe you want to baste it with mayonnaise? That may seem weird to you, but lots of people use mayo instead of butter on the outside of the bread for their grilled cheese sandwiches.
Cook for a few minutes turning occasionally so they get evenly browned. If you have some with toothpicks in them, you should be able to remove the toothpicks halfway through the cooking. The cheese will be melted enough and act as glue to hold it together so it doesn't unroll on you.
They take around 5 to 8 minutes to cook completely.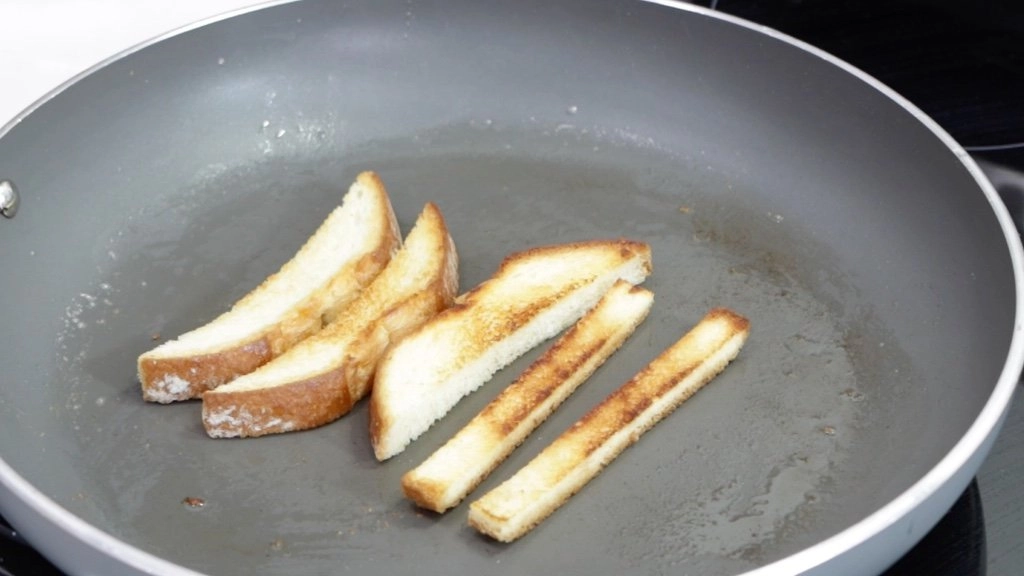 Now if you like, you can place the crusts in the skillet as well, and brown those to make fun little toast sticks. Or like I mentioned above just dry them out and make homemade breadcrumbs with them.
They are ready to serve. I like to cut them in half to make them more of an appetizer size, but you can certainly leave them whole as well.
Serve them with a bowl of this amazing tomato soup too if you like or eat them as is. Enjoy!
How long do grilled cheese roll ups last?
They are best eaten fresh. But you can place the leftovers in a ziplock bag or an airtight container and store them in the fridge for a few days. Then just pop them in the microwave for a few seconds to heat them up. Or warm them in the oven.
Here are some other recipes and articles you may like:
How to Grow Pitaya From Cutting
Grilled Cheese Roll-Ups
If you like grilled cheese sandwiches, you will love these grilled cheese roll ups! They are so easy to make and a perfect game day, board game night, party, etc. food.
Equipment
skillet or griddle

Tongs

Knife

Cutting board

Toothpicks (optional)

rolling pin

Basting Brush (optional)
Ingredients
6

slices

of bread

1

cup

thinly shredded cheese

doesn't have to be exact

6

thinly slices of ham

optional

2

tbsp

of butter
Instructions
Trim the crust off the bread.

Add the shredded cheese on top or use something like American. You can add ham too if you like.

Roll it up tightly. Use toothpicks if necessary to hold it together.

Heat skillet to between medium and medium-low. Add the butter. Then place the grilled cheese roll-ups in the pan.

Cook for 5 to 8 minutes, turning them periodically with tongs so they brown evenly.

Remove and cut in half if you like. Serve!
Video
Grilled Cheese Roll Ups | Easy Grilled Cheese Sandwich Idea
Notes
Note: The nutritional facts include ham. 1 Serving is 4 grilled cheese roll ups when cut in half or 2 uncut ones. 
Note: Save the crust and use for bread crumbs, feed the ducks, or make toast sticks with it.
Nutrition
Do you like the recipe? Please give it a rating and comment down below, I really appreciate it. If you make it tag me on Instagram @inthekitchenwithmatt. Also, sign up for the newsletter so you won't miss out on any of my new posts and recipes.
Check out my other website 101 Creative Dates for fun date ideas. Food and dating go hand in hand!