Jump to Recipe
Growing up I loved eating the famous Jello Pudding Pops. These homemade pudding pops are awesome and taste just like the real thing.
These are so refreshing and full of nice chocolate pudding flavor. They are perfect for a hot summer day or anytime of the year you want a cold yummy treat.
And homemade pudding pops are super duper easy to make. If I can do it, you can do it. Let's get started!
Step 1: Gather the ingredients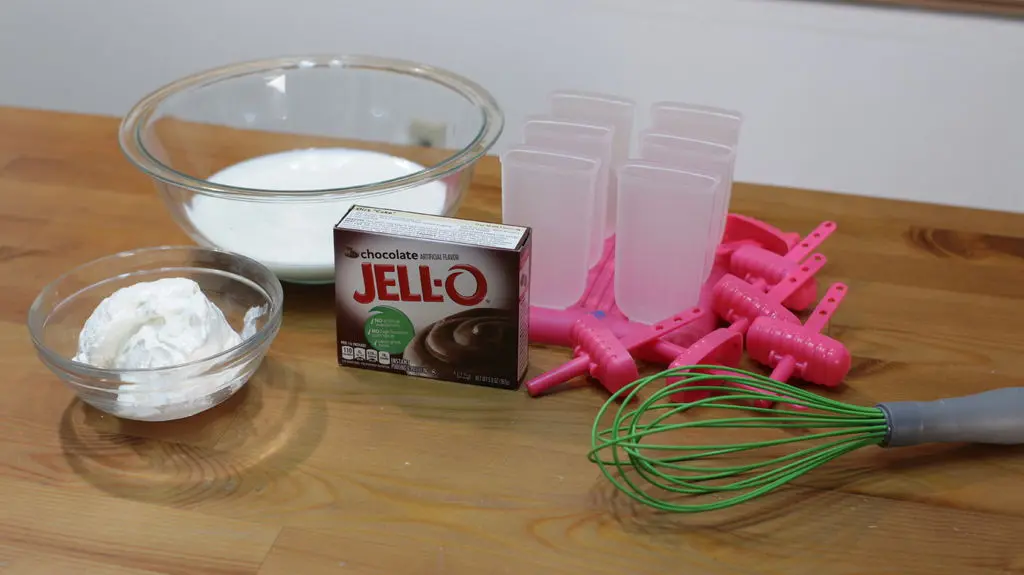 In order to make homemade pudding pops you need just a few ingredients:
Chocolate pudding mix – Or you can make homemade chocolate pudding.
Milk – I generally use whole milk, but any cold milk will work.
Cool whip – The cool whip will give it body and help with the structure. You will probably need to set it out so it is soft. Or you can use whipped cream.
Tools
Step 2: How to make chocolate homemade pudding pops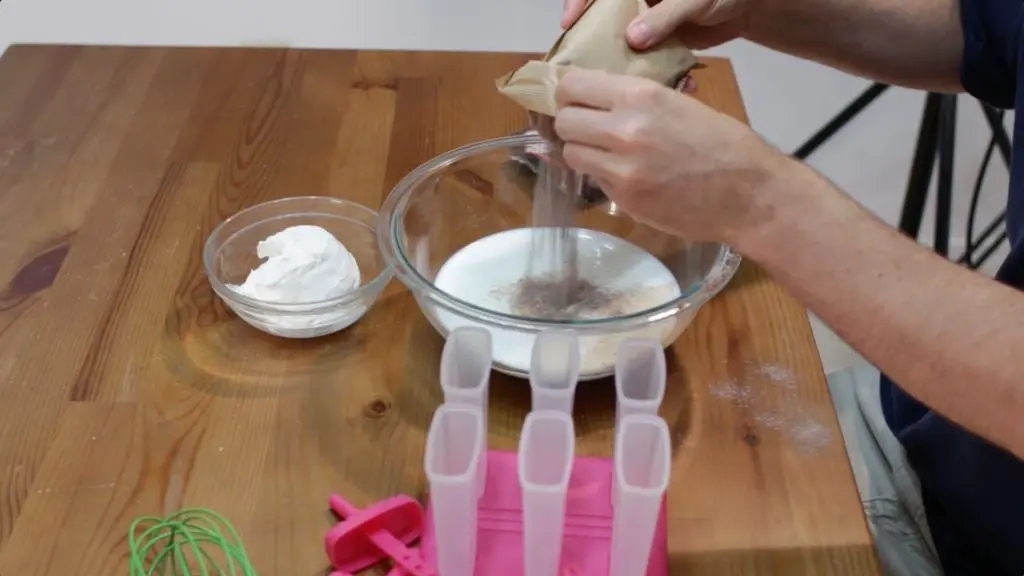 Begin by adding your instant chocolate pudding mix to a medium bowl of milk. Use a whisk and combine them. There are all kinds of instant pudding mix flavors as well, so if you wanted to make a different flavor than chocolate, you totally can!
Or if you are going to use homemade pudding use the ingredients to make that and not the milk and instant pudding mix from this recipe. Because milk is used to make the homemade pudding. After the pudding has chilled move on from there with the recipe.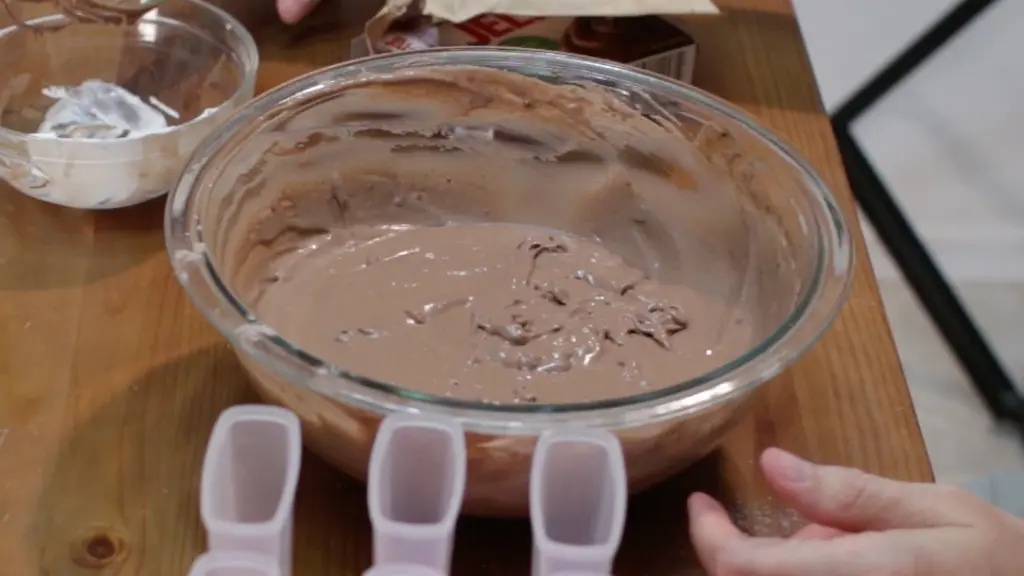 Next, whisk in the softened cool whip, or you can use whipped cream as well. Why are we adding this? Why can't we just freeze pudding?
Well technically you can, but the cool whip or whipped cream gives it a better texture and allows it to freeze better. The end product will not only be tastier but it will also be closer to the real thing.
And just like that the homemade pudding pops batter/mixture is ready to go. Easy right?
Step 3: Fill up the popsicle molds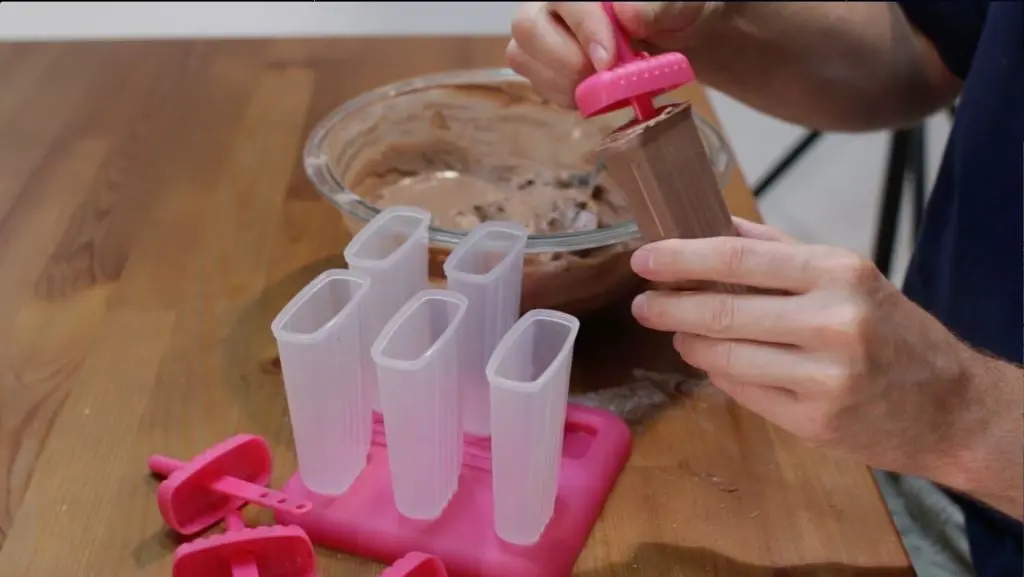 And now the only thing left to do is to fill up the popsicle molds. Or if you like you can use Dixie cups with wooden popsicle sticks.
The easiest way to fill up the molds is with a piping bag, but you can also just use a spoon and scoop it in as well. Leave about a 1/4th of an inch from the top, because it will expand a bit when it freezes.
Step 4: Freeze those homemade pudding pops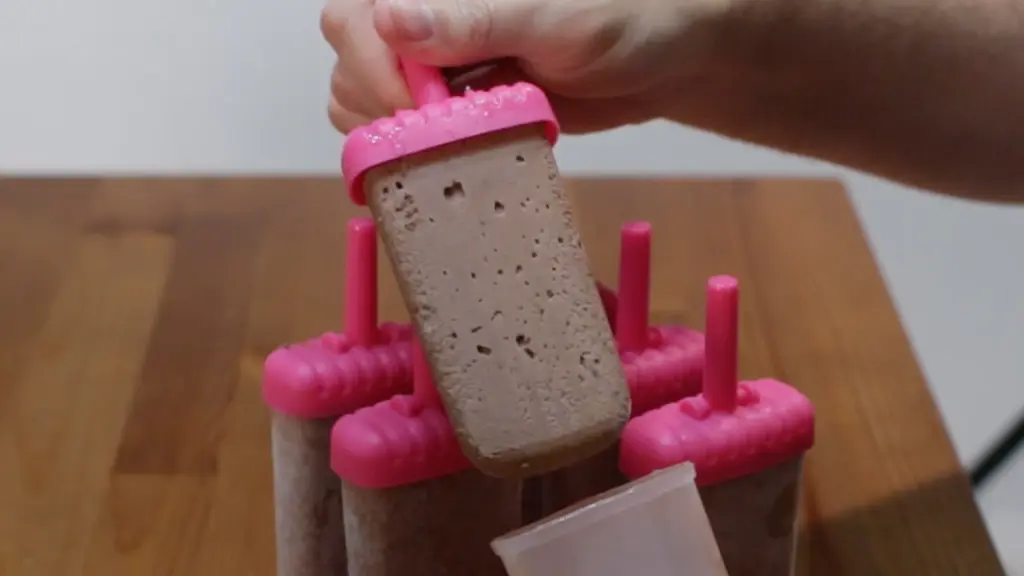 Now all you need to do is place them in the freezer for four hours or up to overnight. Then when you want to eat them, run some warm water over the mold which will help to release the pudding pop. Enjoy!
How long will pudding pops last?
You can keep them in the freezer for a few months.
Other treats you may like:
3 Ingredient Vanilla Ice Cream
Homemade Pudding Pops
These homemade pudding pops are so yummy and super easy to make. They are perfect as a cold treat during the summer or anytime you are craving a chocolate treat. If I can do it, you can do it!
Equipment
Popsicle mold or small cups

Bowls

Spoon or piping bag

Whisk
Ingredients
2

cups

of cold milk

I use whole milk or any kind (500ml)

1

package of Jello Pudding Instant Mix

3.9 oz (110g)

1

cup

cool whip

room temp (240g)

Or use ingredients for a homemade chocolate pudding
Instructions
Combine the instant chocolate pudding mix (or any flavor) with the milk and whisk until well combined.

Or make a homemade chocolate pudding using the ingredients for that. If making homemade, make sure to chill the pudding first before the next step.

Fold or mix in the softened cool whip or whipped cream with the bowl of pudding. No need to wait for the instant pudding to set first. This will affect the texture and help it freeze better.

Now fill up the popsicle molds using a piping bag or a ladle or spoon. The piping bag works easier, however.

Freeze the pudding pops for 4 to 6 hours or overnight. Run warm water over the mold to loosen it, then enjoy it! Easy as that.
Video
How to Make Jello Pudding Pops - Easy Jello Pudding Pops recipe
Notes
Nutrition
Do you like this recipe? Please give it a rating and comment down below, I really appreciate it. If you make it tag me on Instagram @inthekitchenwithmatt. Also, sign up for the newsletter so you won't miss out on any of my new posts and recipes.