Jump to Recipe
One of my favorite kinds of food is Mexican food. Probably because I love tortillas so much. This soft homemade flour tortillas recipe is perfect for all your tortilla needs.
You can use these from scratch flour tortillas for breakfast burritos, fajitas, quesadillas, and so much more. I even love just eating them plain.
These soft homemade flour tortillas are so simple to make using just five ingredients. If I can do it, you can do it. Let's get started!
Step 1: Gather the ingredients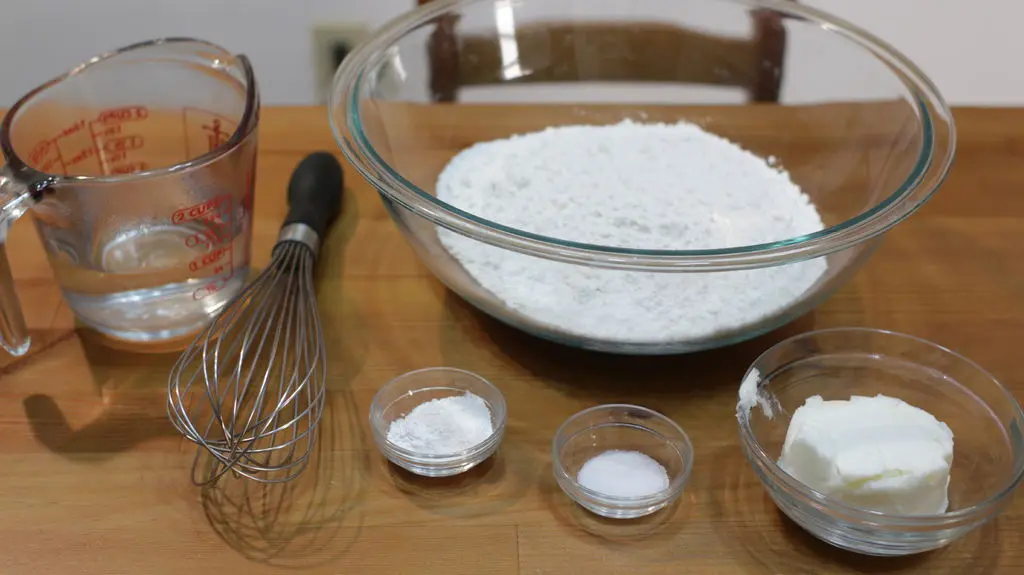 In order to make wonderful soft flour tortillas from scratch you need the following ingredients:
Flour – All-purpose/plain flour
Baking powder
Salt
Shortening – Or you can use butter, oil, or lard
Hot water – I always use filtered water, because my tap water is gross.
Tools
Step 2: How to make soft homemade flour tortillas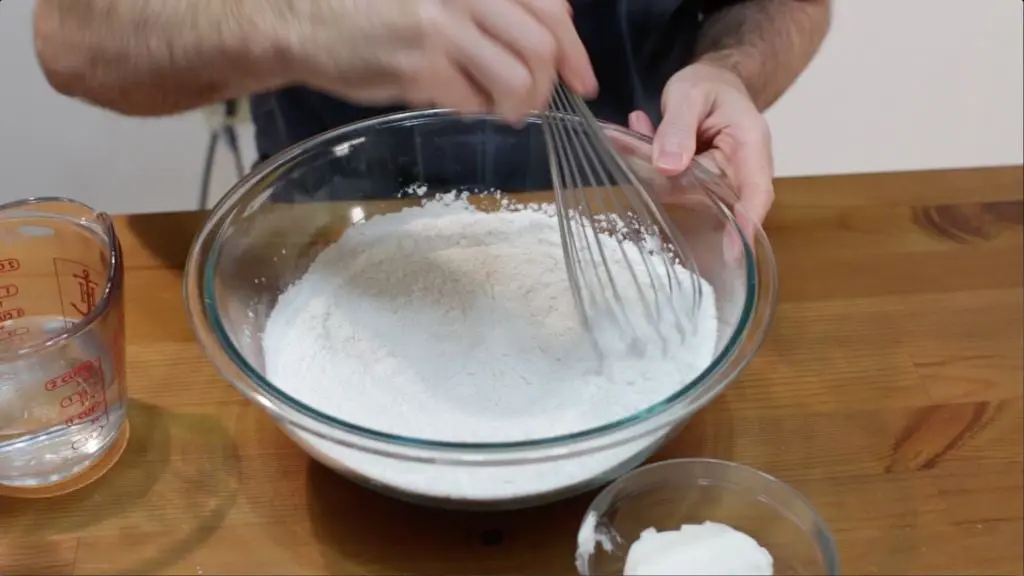 Begin by adding the flour, salt, and baking powder to a large bowl and whisk them all together.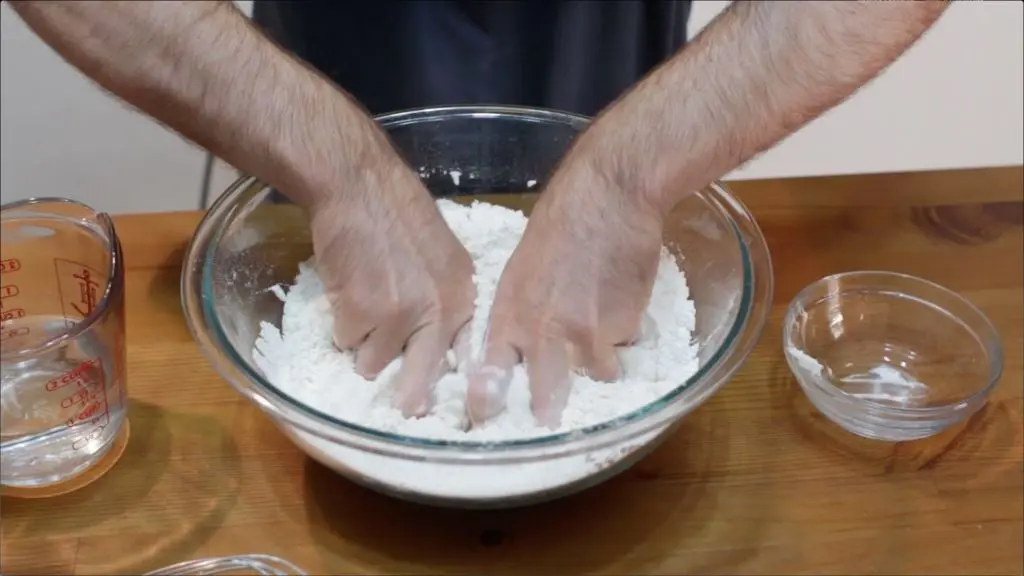 Next, add in the shortening, lard, butter, or oil. Use your hands or pastry blender to blend everything together coating the flour with the fat, until it resembles large crumbs.
Step 3: Knead that flour tortilla dough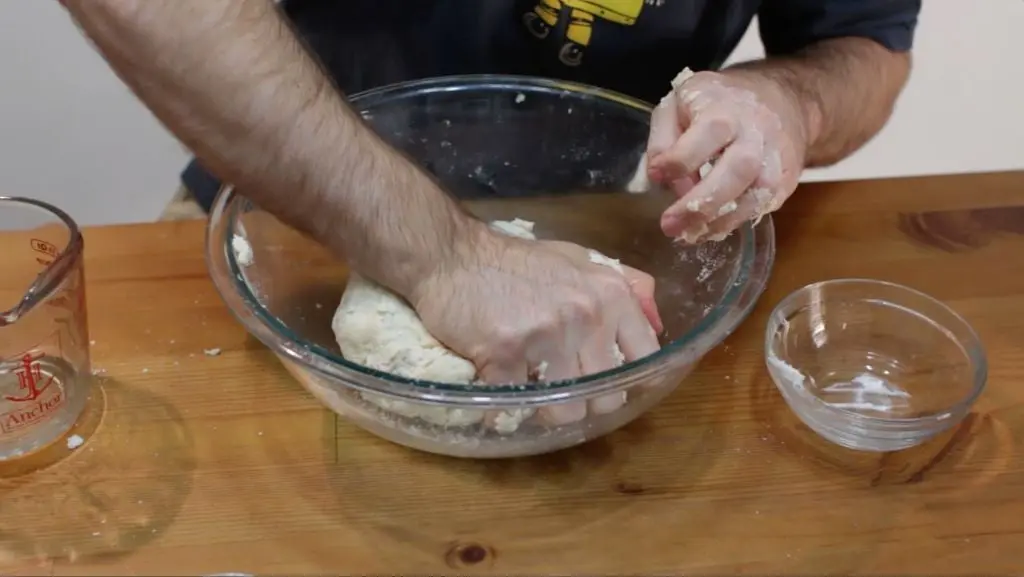 Now, add the hot water, little by little, stirring with a spoon or using your hands to blend it in, until a nice tacky messy dough forms. Don't add extra flour, if you can help it.
Knead it in the bowl for a minute or so and then place it on your work surface and knead the dough for about 10 minutes.
Again, don't add extra flour, unless absolutely necessary to keep it from sticking.
Step 4: Shape the soft flour tortillas dough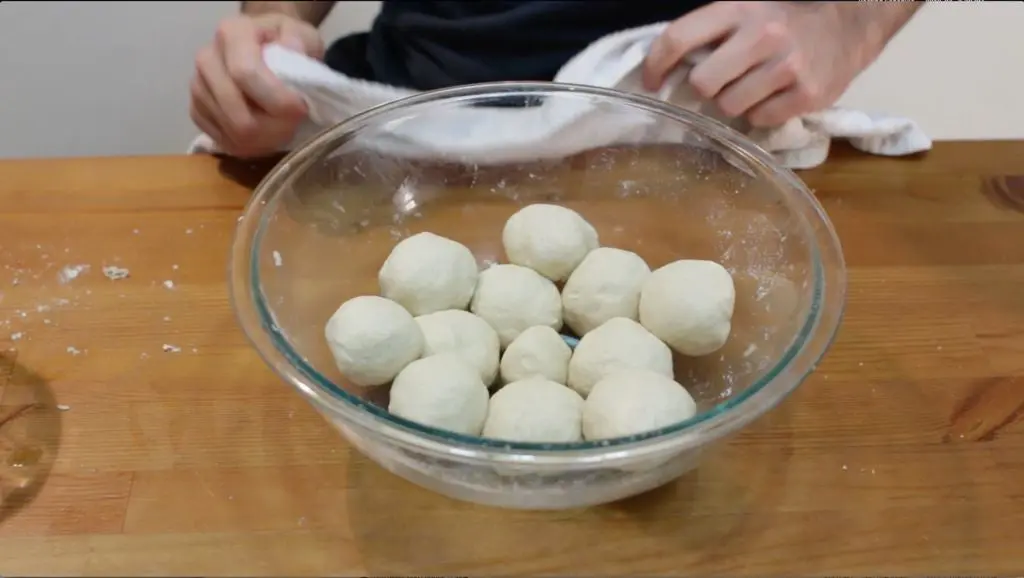 Now take the kneaded flour tortillas dough and roll it out into a fat snake about 10 to 12 inches long. Use a knife or dough cutter and cut it into 10 to 12 equal pieces of dough.
Take each piece of dough and roll it in your palms into a nice ball. Or another technique is to tuck the bottoms of the dough into it, which makes the ball smooth.
Once done, put the balls of dough into the bowl and then cover them with a damp cloth and allow the dough to rest for 15 to 20 minutes or longer. Allowing the dough to rest will result in a softer tortilla, when cooked.
Step 5: How to cook soft homemade flour tortillas
Add a non-stick skillet or cast-iron pan if you have one to the stovetop and set the heat to medium-high. If your dial is numbered 1 to 10, set it to a 7.
Next, time to roll out each dough piece into a flat circle as thin as you can with a rolling pin. Or if you want you can use a tortilla press.
Once the pan has heated up place an uncooked rolled out flour tortilla on it.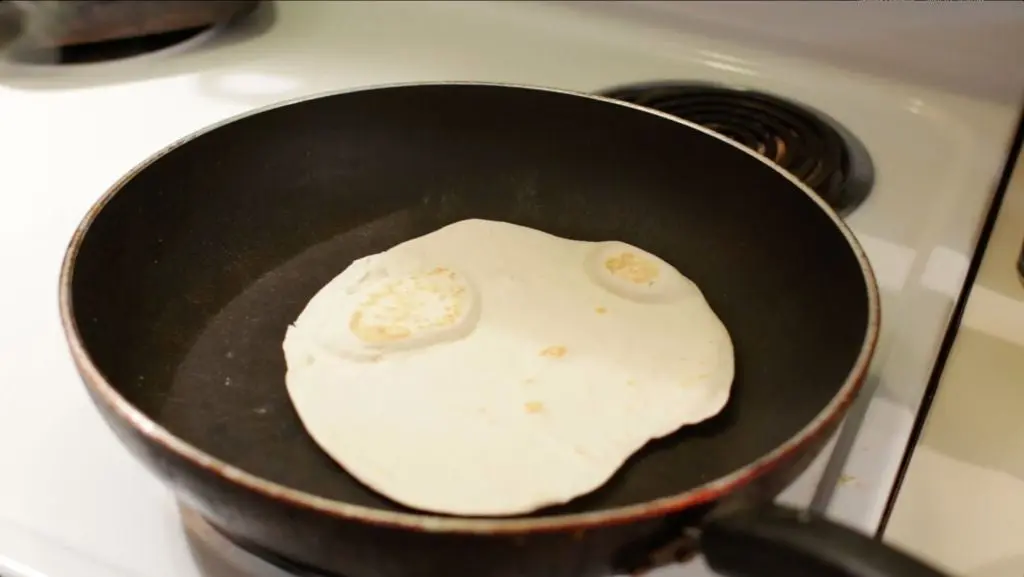 Cook it until it bubbles up a bit which will only take a minute or too, then flip it over and cook the other side. Each one only takes 2 to 3 minutes to cook. You should have nice golden brown spots on each side.
Once done place them in a tortilla keeper, or layer them on a plate with damp paper towel in between. This will keep them nice and soft. Then all you need to do is serve them up with whatever dish that you like. Enjoy!
How long do homemade flour tortillas last?
Homemade tortillas will last about a week at room temperature in an airtight container or ziplock bag. They will last a few weeks in the fridge and several months in the freezer.
Here are some other recipes you may like:
Soft Homemade Flour Tortillas
These homemade flour tortillas are awesome, they come out soft and delicious. Perfect for all your tortilla needs. If I can do it, you can do it!
Equipment
Bowls

Whisk

Rolling pin or tortilla press

Cast iron skillet or non-stick skillet (cast iron is best if you have it)

Paper towel or tortilla keeper

Damp cloth

Tongs
Ingredients
3

cups

of all-purpose or plain flour

360g

2

tsp.

of baking powder

10g

1/2

tsp.

of table salt

3g

1/3

cup

of shortening

or use lard, butter, or oil (62g)

1

cup

of hot water

filtered, unless your tap water tastes good May need a few extra tablespoons of water. (250mL)
Instructions
In a large bowl whisk together the flour, salt, and baking power.

Now add in the fat (shortening, butter, oil, or lard) and mix it into the dry ingredients with your hands or a pastry blender, until everything is well coated and resembles crumbs.

Next, heat up the water until it is hot, and pour about a third of it in the bowl. Mix until combined, then add more water. Keep doing this until the dough forms. Knead the dough a bit in the bowl, if it is too dry still add a bit more water. It should be just slightly tacky.

Now knead the dough for 8 to 10 minutes. If it is way too sticky add a tiny bit of flour, but don't overdo it.

Next, roll the dough out into a large fat snake shape 10 to 12 inches long. Then cut it into 10 to 12 equal pieces. Roll each piece into a ball with the palms of your hands. Place them in a bowl. Cover the dough and let the dough rest for 20 to 30 minutes.

Roll out each ball into a circle as thin as you can get them. Or you can use a tortilla press.

Set the burner to medium-high heat and use a nonstick or cast-iron skillet. Place an uncooked tortilla on the skillet and let it cook for 1 to 2 minutes until it puffs up some, and the bottom has a few golden brown spots. Then flip it over and cook it for another minute or so. It only takes 2 to 3 total minutes per tortilla.

Next, place the tortillas in a tortilla keeper, or layer them with damp paper towels, which will keep them soft. You can also use a long clean cloth and wrap them in that. Now use them for whatever you like, burritos, soft tacos, quesadillas, etc. Enjoy!
Video
How to Make Flour Tortillas | Easy Soft Homemade Flour Tortilla Recipe
Notes
Nutrition
Do you like the recipe? Please give it a rating and comment down below, I really appreciate it.  If you make it tag me on Instagram @inthekitchenwithmatt. Also, sign up for the newsletter so you won't miss out on any of my new posts and recipes.