Jump to Recipe
Do you like Rice Krispies treats? Those iconic American desserts. If so, then you will love this classic Australian kids party treat called Honey Joys!
First of all, I love honey. It is so amazing and I love cooking and baking with it. So naturally I fell in love with honey joys (also known as honey crackles) with the first bite of one.
What are honey joys?
They are a very popular snack from Australia and are made with cereal kind of like Rice Krispies treats. Although instead of using Rice Krispies cereal you use corn flakes. The outer coating is a bit different as well since no marshmallows are used.
And they are baked in a muffin or cupcake pan so they wind up being kind of like cornflake cupcakes but only in shape, they aren't a cake.
These sweet treats are so simple to make and oh-so delicious. The kids will love these for sure! If I can do it, you can do it. Let's get started!
Step 1: Gather ingredients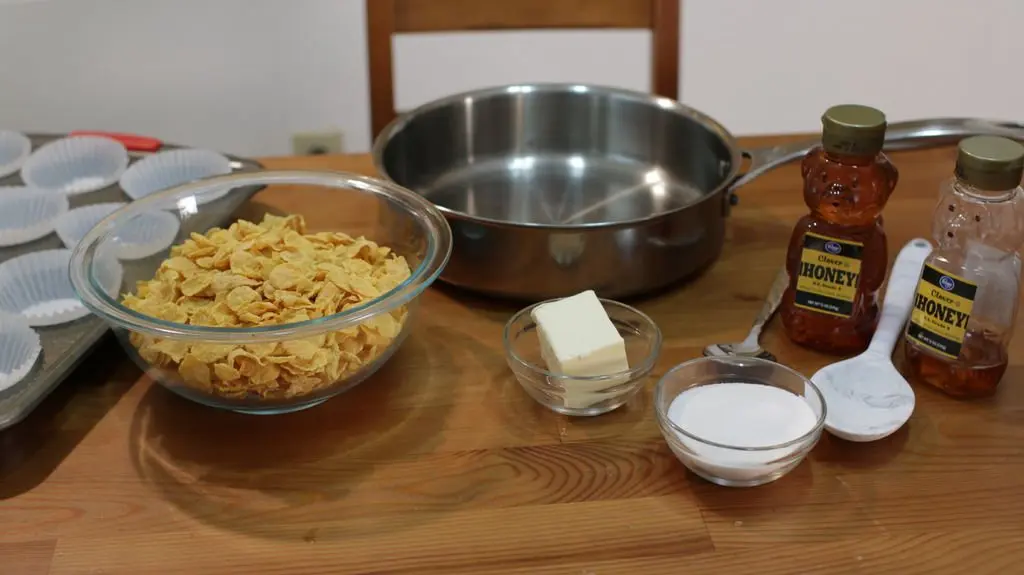 You really only need four ingredients to make this classic recipe:
Kellogg's Corn Flakes – You can't have honey joys without corn flakes! Although you can definitely experiment with other cereal if you like. And you can certainly use a generic brand of cornflakes if desired.
Butter – The butter adds so much flavor to these snacks. You can use salted or unsalted butter.
Honey – Honey is the star of this dish, if you love honey, you will love these!
Sugar – The white granulated sugar adds sweetness as well as makes up a big part of the glaze which will harden once baked with the cereal. For a little different flavor, you can try brown sugar.
Peanut Butter – This isn't part of the old-fashioned treat recipe but some people like to add a bit of it as well.
Tools/Equipment
Pot or deep pan
Spoon
Muffin tins
Paper cases or paper liners
Large mixing bowl or other large bowl
Step 2: How to make honey joys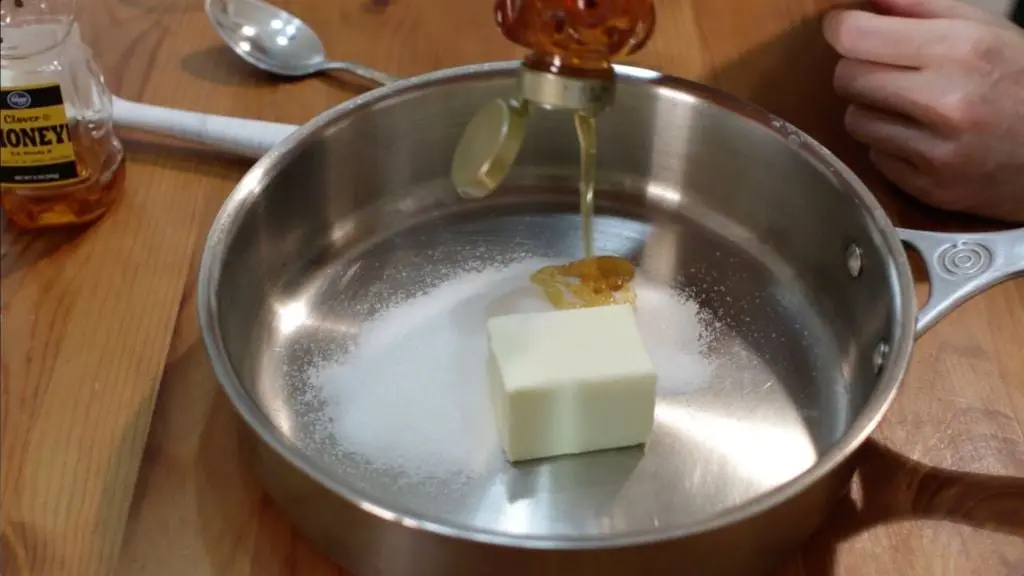 Begin by preheating the oven to 300 F/150 C. Now add the sugar, butter, and honey to a saucepan. These combinations of flavors are so amazing! I can see why these snacks are so popular in Australia!
TIP: If you don't want to use butter you can use coconut oil.
Step 3: Melt that butter and sugar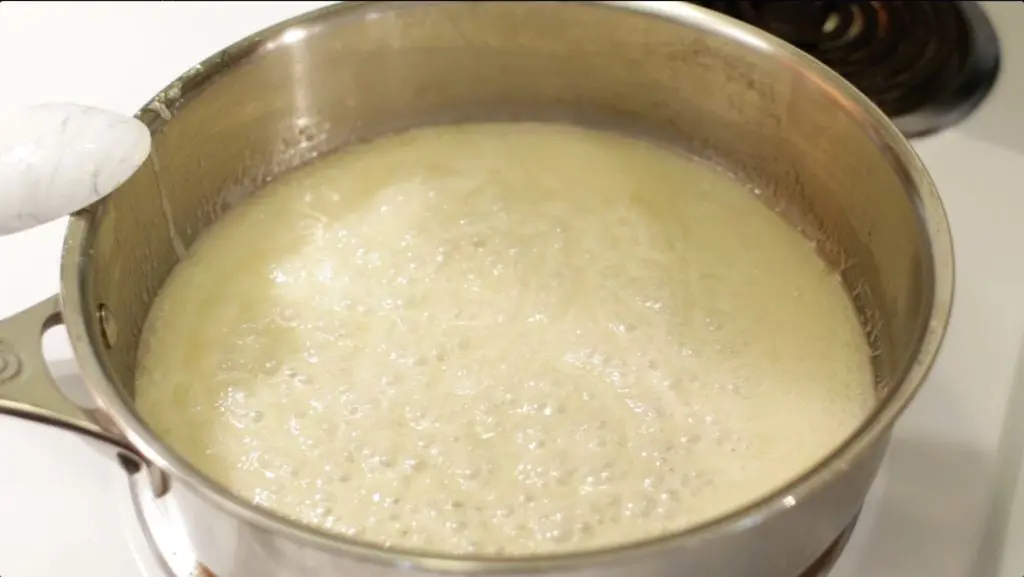 Place the saucepan on the stovetop and set the burner to medium-low to medium heat. Melt and stir the ingredients until the mixture starts to get foamy or frothy. All we are doing here is melting down the sugar crystals so we don't have a grainy sugar texture.
Step 4: Coat and bake those honey joys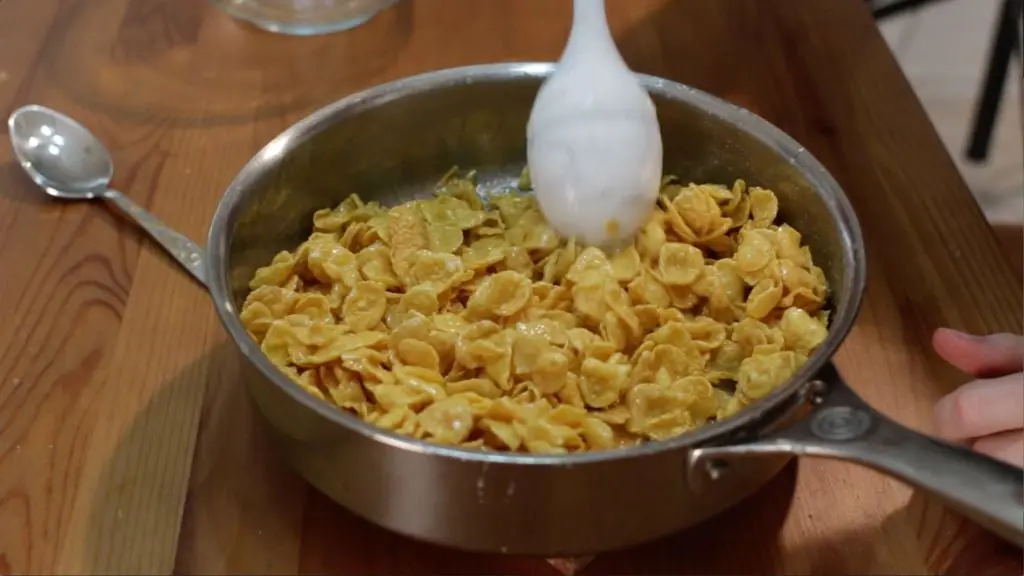 Now pour the cornflakes into the pan of melted butter, sugar, and honey. Use a spoon or spatula and mix the cereal until it is evenly coated with the wet ingredients.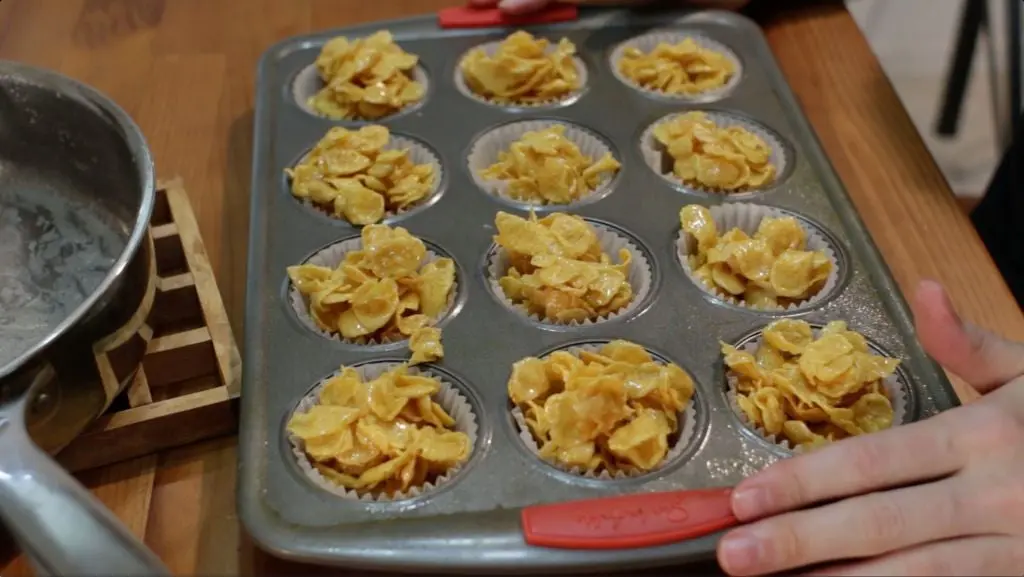 Now line a muffin pan with paper cups and drop spoonfuls, of the coated cereal, into each one. I usually mound them up pretty high. But you can put as much or as little as you want. Just try and be consistent.
While you don't have to work super fast, don't walk away from the mixture because it will firm up in the pan because you can put it in the paper cups. Now bake those honey joys in the oven for about 10 minutes.
Step 5: Cool and serve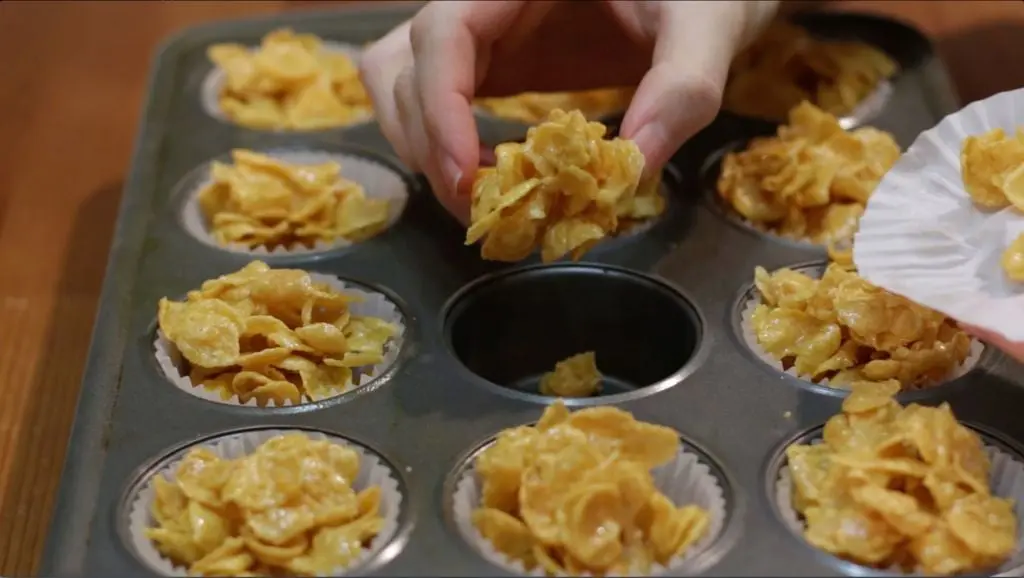 After they have baked remove them from the oven and allow them to cool to room temperature. Now all you need to do is to eat them!
Can you eat just one? I know I can't. Seriously you will love these and they are perfect party food for the kids and such an easy treat to make! Enjoy!
If you love this Australian treat then try these chocolate crackles just as easy to make and so tasty as well.
How do I store the crunchy honey joys?
These amazing snacks can be made ahead of time. Once they have cooled just place them in an airtight container and store them on the counter for a few days or in the fridge for about a week.
Can I eat these cornflake honey joys for breakfast?
Hahaha, absolutely! Just add three or four of them to a bowl and pour in some milk. It winds up tasting kind of like honey-frosted flakes.
Here are a few more recipes you may like:
Honey Joys
If you like Rice Krispies Treats then you will love these Honey Joys! What is not to like about corn flakes covered in butter, honey, and sugar? They are the perfect party snack/treat.
Equipment
saucepan

Muffin pan

Paper cups

Spatula

Wooden or Silicone spoon

Tablespoon
Ingredients
4

cups

corn flakes

100g

1/3

cup

of butter

75g

1/3

cup

of sugar

70g

1 to 2

tbsp.

of honey

20 to 40g
Instructions
Preheat the oven to 300 F/150 C.

Add the butter, sugar, and honey to a saucepan. Set the burner to medium-low and heat the mixture until it gets foamy/frothy.

Remove it from the heat and add the cornflakes to the mixture. Use a wooden spoon or silicone spoon to stir and evenly coat the cornflakes.

Line a muffin pan with paper cups and then spoon in mounds of the honey joy mixture. It's okay to mound them up in the paper cups.

Bake in the oven for 10 minutes. After done baking, allow them to cool for about 10 minutes before serving. Enjoy!
Video
How to Make Honey Joys | Easy Honey Joys Recipe
Notes
Nutrition
Do you like this honey joys recipe? Please give it a rating and comment down below, I really appreciate it.  If you make it tag me on Instagram @inthekitchenwithmatt. Also, sign up for the newsletter so you won't miss out on any of my new posts and recipes.