Jump to Recipe
In this recipe, I will show you how to cook eggs in a mason jar ring. Why might you want to do that? Well, to create a perfectly round egg that goes great on sandwiches, especially a homemade McDonald's Egg McMuffin.
Whenever you crack an egg and cook it in a pan, it usually spreads out all over. Which is fine, if you just want to cook the egg for like bacon, eggs, and hashbrowns. But if you want the egg to be smaller and have a round shape, that is where egg rings come in.
But maybe you don't want to buy anther kitchen gadget if that is the case, learn how to cook eggs in a mason jar ring! It is so easy to do, and you don't need to buy anything new, provided you already have the mason jar rings lying around. If I can do it, you can do it. Let's get started!
Step 1: Gather the ingredients and tools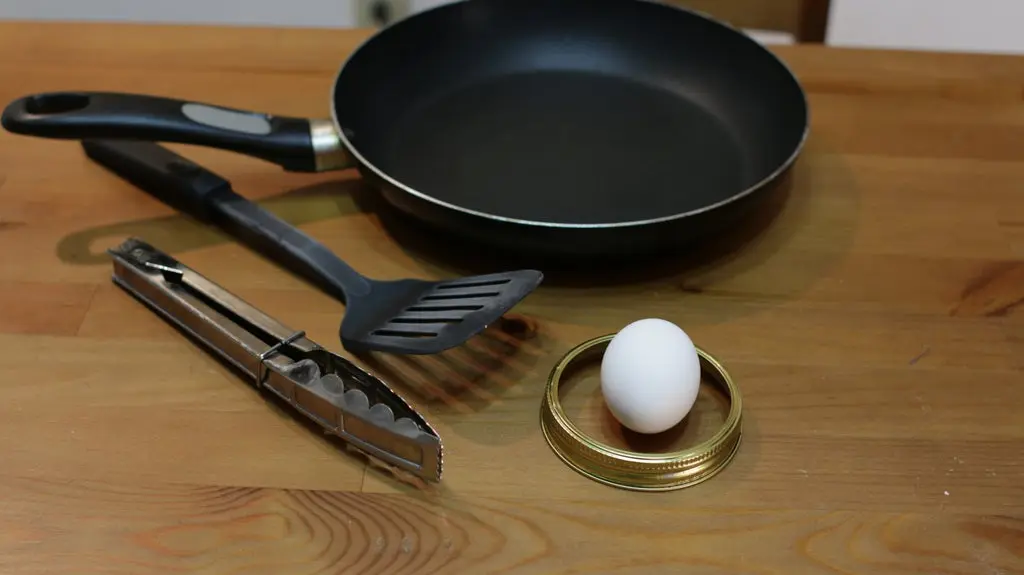 In order to cook eggs in a mason jar ring you need just some simple ingredients and tools:
Mason Jar Lid Ring/Band – Make sure the lids you have are stainless steel. Sometimes the lids have a plastic coating on them, and you don't want to use those. Or you can just buy a silicone or metal-specific egg ring.
Eggs – You can't cook eggs in Mason jar rings if you don't have the eggs, haha.
Skillet
Oil or butter
Kitchen spray
Tongs
Spatula
Step 2: How to cook an egg in mason jar rings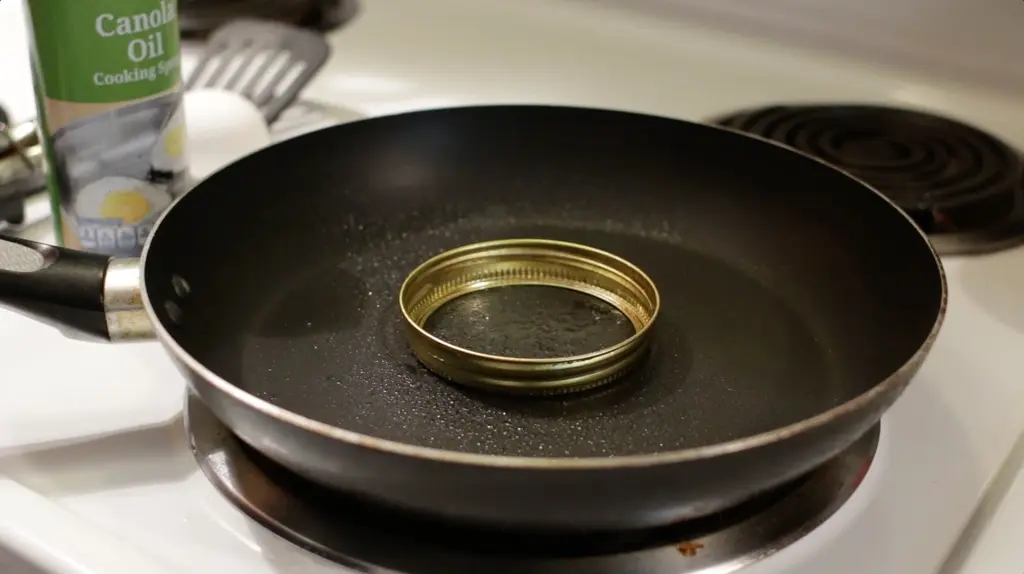 Begin by placing the skillet on the stovetop burner and set the heat to medium. Spray the pan or use butter or a bit of oil.
Take your mason jar lid ring and spray it generously with cooking spray on the inside. You can place the ring either way in the middle of the pan. I have tried both sides and they both work fine.
Crack the egg into the ring. See, the egg is perfectly contained in the lid. You can no cover the pan with a lid if you like. But it isn't necessary to cover it.
Allow the egg to cook for a few minutes. Make sure to season the egg with salt and pepper!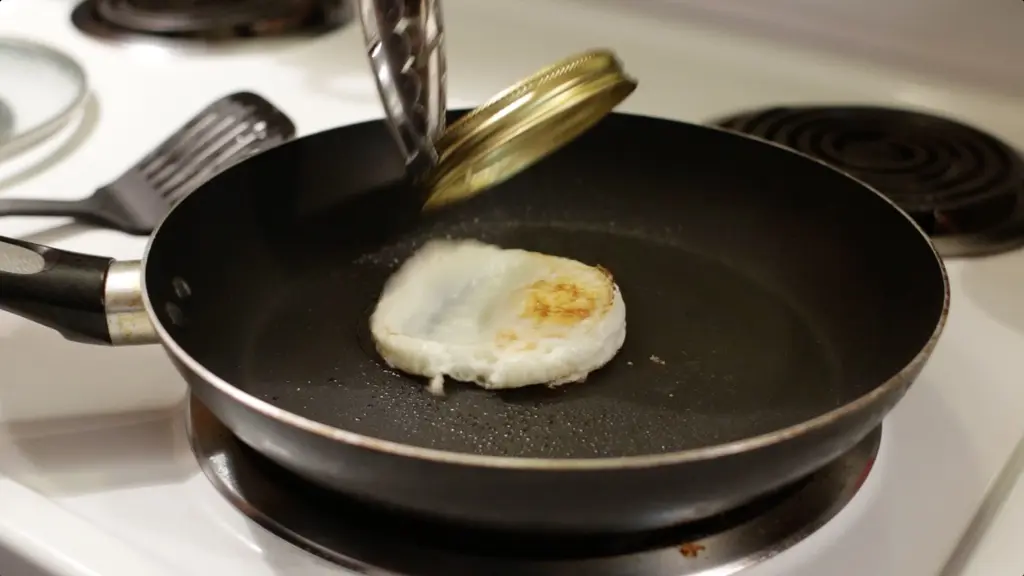 Use the spatula and tongs if necessary and flip the egg, to make it an over easy egg, and cook that side for 20 to 30 seconds. Use the tongs and lift the ring off the egg. If you sprayed it enough the ring should come right off, sometimes it still sticks a little, just wiggle it a bit and the egg will come out.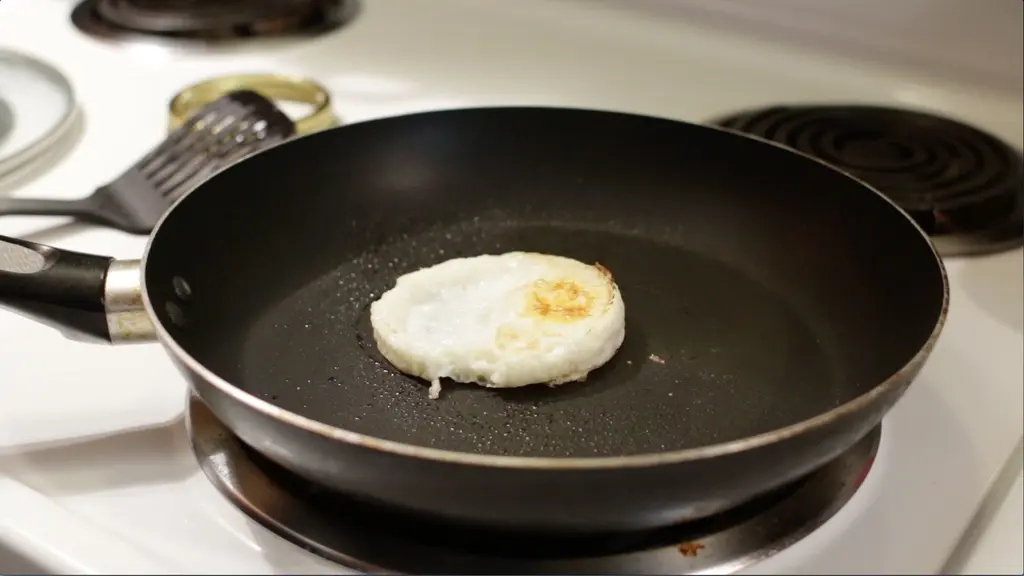 Remove the egg and use it however you want.
Step 3: How to make a McDonald's Egg McMuffin
Now in order to make a copy cat McDonald's Egg McMuffin, take some homemade English Muffins or you can use store-bought. Set your egg that you cooked in the mason jar ring on it, after toasting them, then place some cheese, and bacon or sausage, if you like. Voila! See how perfectly that egg sits on the sandwich. Awesome! Enjoy!
Here are a few more recipes you may like:
Cook Eggs in a Mason Jar Lid Ring
With this easy hack, you can create a perfectly round fried egg every time. Use it for breakfast sandwiches or whatever you like. Just make sure that mason jar lid ring is stainless steel!
Equipment
Mason Jar Lid Ring/Band (Make sure it is stainless steel, not the kind with the plastic coating)

Skillet

kitchen spray

Tongs

Spatula
Ingredients
1

large egg

1

tbsp

oil or butter

15g
Instructions
Set stovetop burner heat to medium. Place the skillet on the burner and spray it with cooking spray or use butter or oil. Then spray the mason jar ring generously. Place the ring in the middle of the pan.

Crack the egg into the ring. Allow it to cook for a few minutes. Use tongs and a spatula and flip it over and cook that side for 20 seconds or so for an over-easy fried egg.

Use the tongs and remove the ring from the egg. It still may stick a bit to the ring, just wiggle it a little and the egg will come out.

Serve the egg however you want. I love to make homemade McDonald's Egg McMuffins. Enjoy!
Video
How to Cook an Egg with a Mason Jar Lid | Mason Jar Egg Food Hack
Notes
Note: These nutritional facts are for 1 fried egg with 1 tbsp. of butter.
Nutrition
Do you like this recipe? Please give it a rating and comment down below, I really appreciate it. If you make it tag me on Instagram @inthekitchenwithmatt. Also, sign up for the newsletter so you won't miss out on any of my new posts and recipes.