Jump to Recipe
To say I love peanut butter is an understatement. Any treats with peanut butter are instantly going to make me happy. And this 4-ingredient homemade peanut butter fudge is amazing! This truly is the perfect treat to satisfy a peanut butter craving.
Chocolate fudge is a very popular dessert, a lesser popular dessert but equally tasty is the super-easy peanut butter fudge. Using just a few ingredients this treat really packs a flavor punch. Impress your friends and family with this yummy homemade dessert, and maybe include it in a Christmas or Holiday plate of goodies. It is super easy to make, if I can do it, you can do it. Let's get started!
Step 1: Gather the ingredients and tools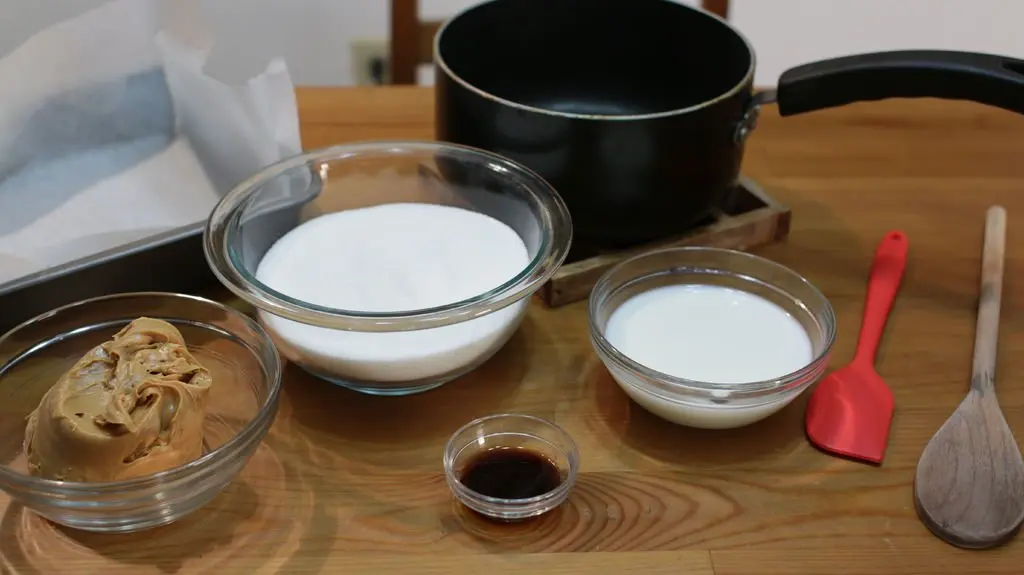 In order to make this easy peanut butter fudge, you will need just 4 ingredients:
Peanut Butter – The star of this dish. You may use normal or organic peanut butter.
Sugar – The main sweet component of this dish.
Milk – The milk helps create the right texture and gives the sugar a liquid to dissolve in.
Vanilla Extract – Vanilla adds flavor and enhances the flavor of the other ingredients.
Tools
8×8 pan or 7×11 for thinner fudge
Parchment paper
Sauce-pot
Wooden spoon
Spatula
Step 2: How to make peanut butter fudge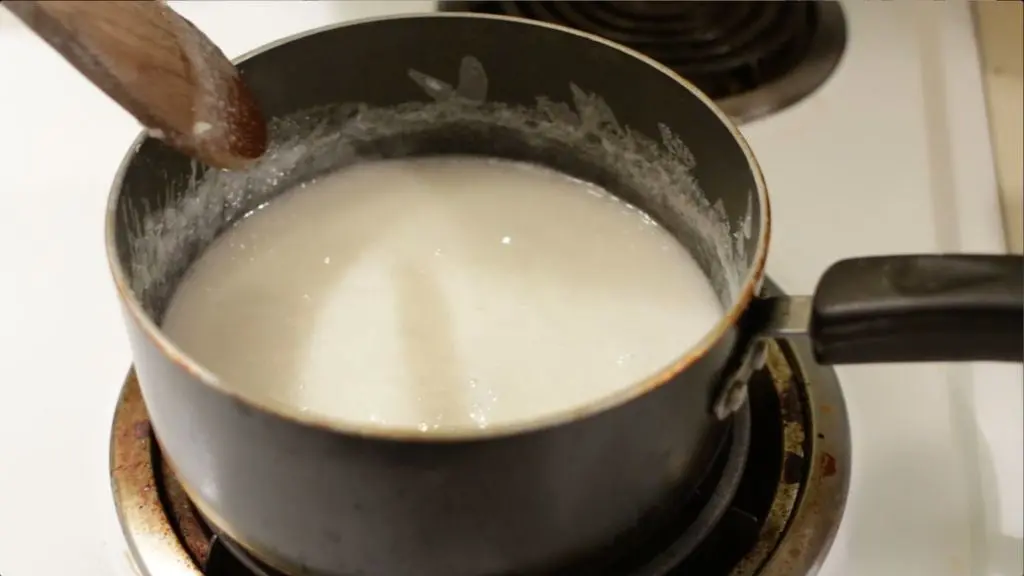 Begin by adding the milk and the sugar to a medium saucepot. Set the burner to medium-low heat and slowly bring the mixture to a boil. Stir occasionally until it starts to boil, then stir constantly for 2 minutes as it boils. Next, remove it from the heat.
Step 3: Peanut butter time!
Add in the vanilla extract and the peanut butter and stir. Once the peanut butter has melted and been incorporated it is ready to go. It should be nice and smooth.
Step 4: Pour out that peanut butter fudge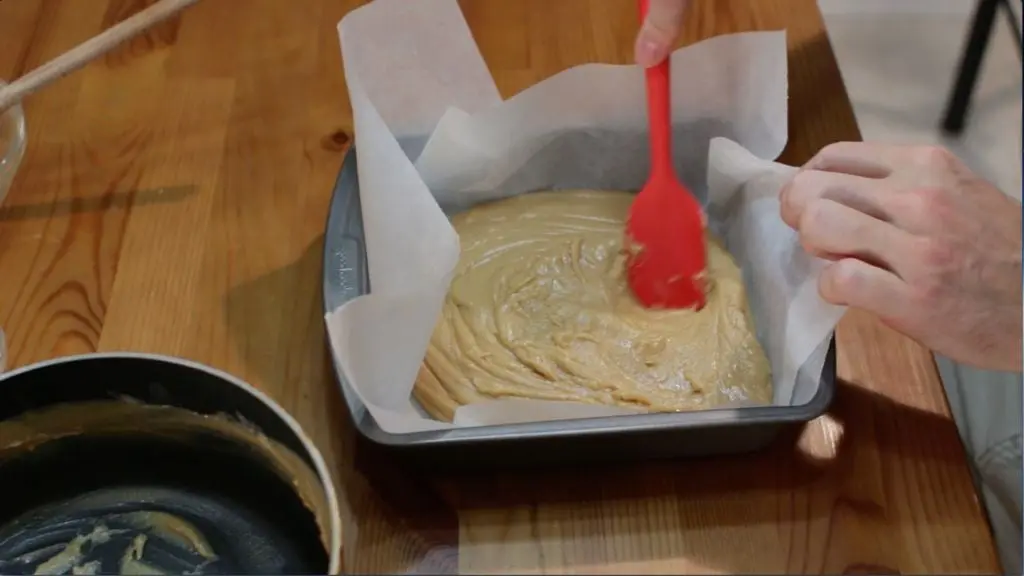 Now, just pour the hot peanut butter mixture into an 8×8 pan or 7×11 pan that has been lined with parchment paper. The parchment paper will make the fudge come out easier after it has set. Let it cool in the pan for 30 minutes and then place it in the fridge to completely set, usually a few hours.
Step 5: Serve it up!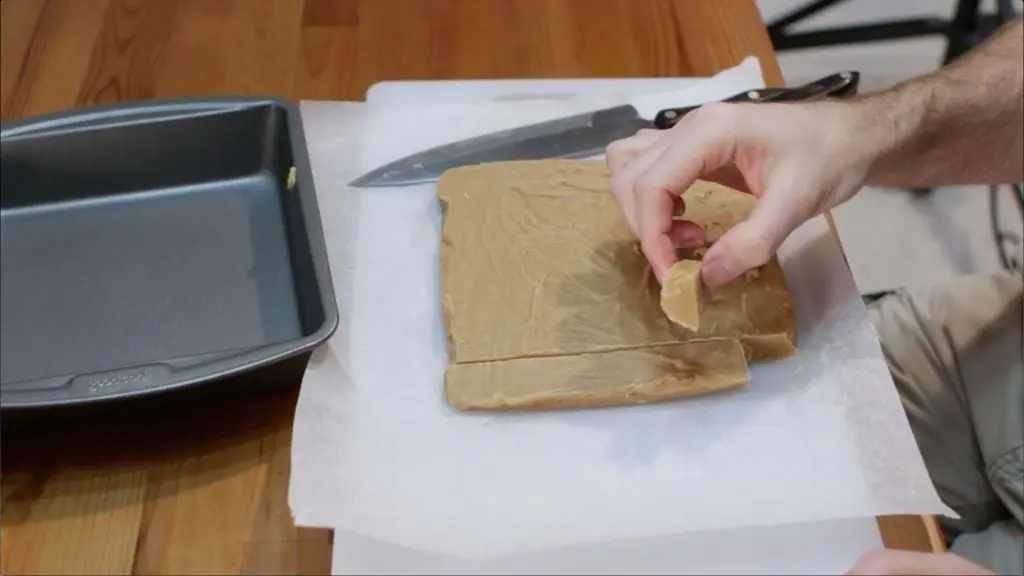 Once the peanut butter fudge has set, take it out of the fridge and remove it from the parchment paper and pan. Cut it into whatever size squares that you want. You can get between 45 to 50 pieces depending on the size you make them. It tastes so amazing! If you like peanut butter, you will love this!
Peanut Butter Fudge (4 Ingredients)
If you love peanut butter you will love this homemade peanut butter fudge. And the cool thing is it only requires 4 ingredients! It is super easy to make, if I can do it, you can do it.
Equipment
8×8 pan

parchment paper

sauce-pot

Wooden spoon

Spatula
Ingredients
1/2

cup

of milk

whole, 2%, 1%, etc. (125mL)

2

cups

white granulated sugar

400g

1

tsp.

vanilla extract

5mL

3/4

cup

of peanut butter

195g
Instructions
Combine the milk and the sugar in a medium pot. Heat up the pot on the stovetop on medium-low heat stirring occasionally. Bring the mixture to a boil and stir constantly for 2 minutes so the mixture doesn't burn.

Remove the pot from the stove and add the vanilla extract and peanut butter. Stir until the mixture becomes smooth.

Pour the hot peanut butter fudge into an 8×8 or 7×11 pan lined with parchment paper or spray the pan with kitchen spray. Spread out the top with a spatula.

Allow the peanut butter fudge to cool for 30 minutes at room temperature, then place it in the fridge too set completely. It will usually take 2 to 4 hours for it to set properly.

Remove it from the pan and cut it up into squares. I can usually get 45 to 50 pieces out of it. Enjoy!
Video
How to Make Peanut Butter Fudge | Only 4 Ingredients
Notes
These nutritional facts are based on one small piece of peanut butter fudge. Assuming you get 48 pieces.
Nutrition
Do you like the recipe? Please give it a rating and comment down below, I really appreciate it. If you make it tag me on Instagram @inthekitchenwithmatt. Also, sign up for the newsletter so you won't miss out on any of my new posts and recipes.
Here are a few more recipes you may like:
Homemade Chocolate Fudge (3 Ingredients)
Better Than Reese's Peanut Butter Cups