Jump to Recipe
Have you seen the Netflix series, Squid Game? It has become the most popular series on Netflix to date. And it is one of my new favorite shows. In episode three, they have to play a game using a honeycomb candy called Dalgona. Time to learn how to make the Squid Game Dalgona candy.
The Squid Game Dalgona candy also known as Ppopgi, was created during the Korean war when ingredients were scarce. It was a popular street snack in Korea in the '70s and '80s. There was also a game associated with it that the kids played. The challenge was to remove the inner shape, without breaking it, the first to do it, would win a free Dalgona. In the show, the stakes are, well let's just say, much higher.
This candy has been made super popular by the show Squid Game. It is fairly easy to make but can be finicky, so don't be alarmed if it takes you a few tries to make it. But, if I can do it, you can do it. Let's get started!
Step 1: Gather the ingredients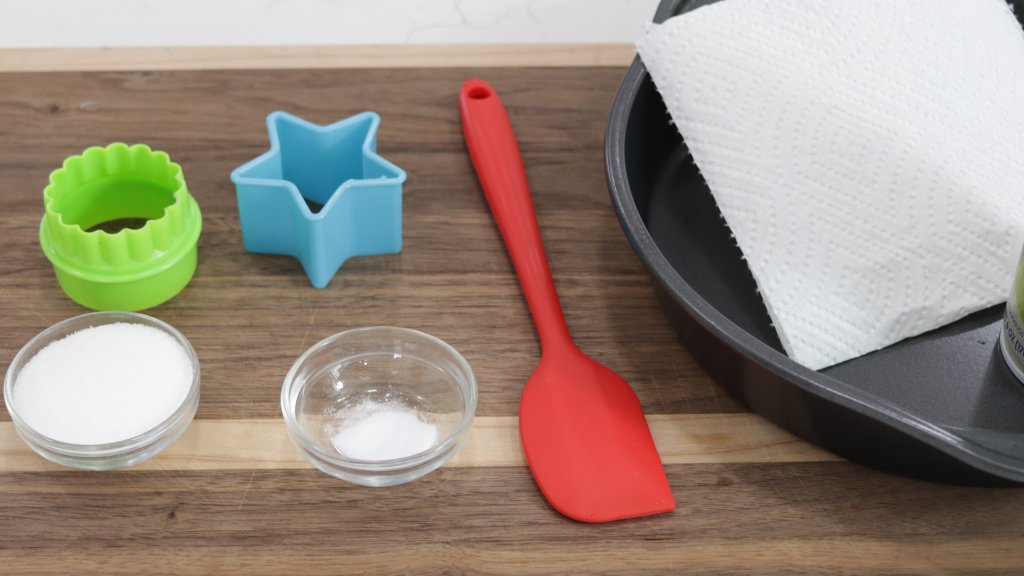 In order to make the Squid Game Dalgona Candy, you need just two ingredients:
White granulated sugar
Baking soda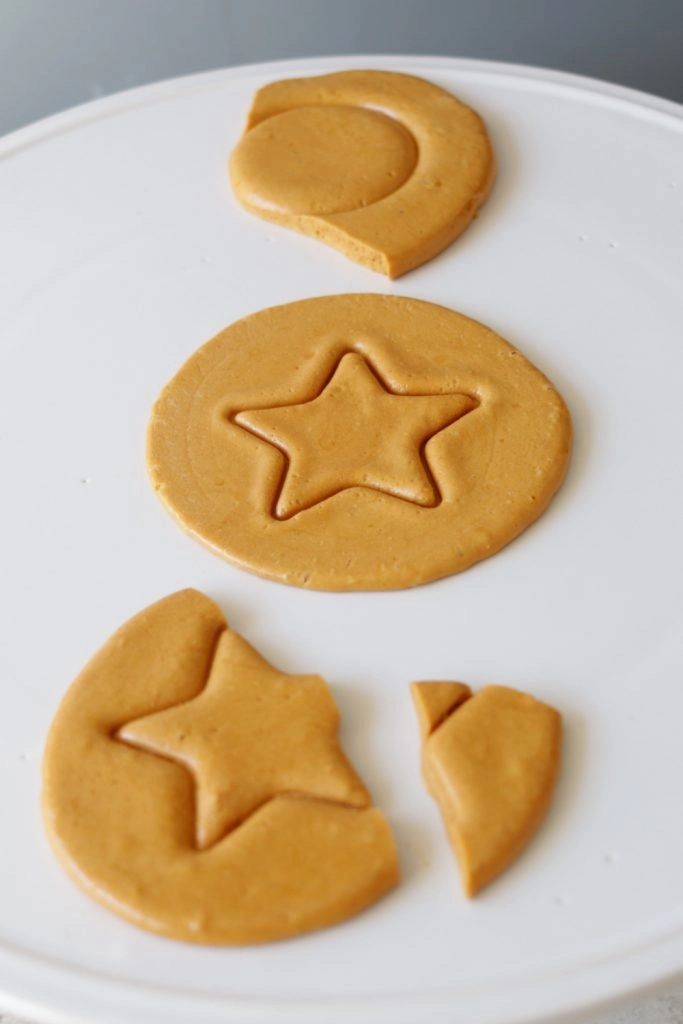 Tools
Cookie cutters
Spatula or wooden chopsticks
Small skillet or metal ladle
Small cake pan
Cooking spray
Paper towel
There is a Dalgona Candy making Kit that you can buy too if you like. But this is purely optional.
Step 2: How to Make Dalgona Candy from Squid Game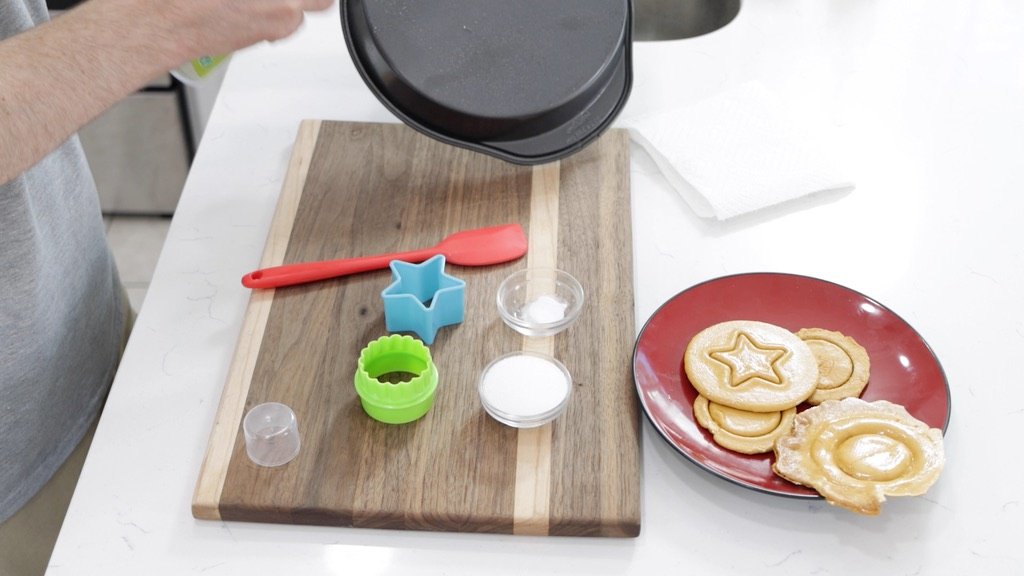 To make this candy, you need some sort of object to press it down. The Dalgona candy kit comes with a press. But you can certainly use something like the back of a cake pan, which is what I do.
Spray the bottom of the pan with cooking spray. Then wipe most of it off with a paper towel. The cooking spray will help keep the candy from sticking when it is pressed down. Although, most likely you will have that happen to you once or twice when trying to make these.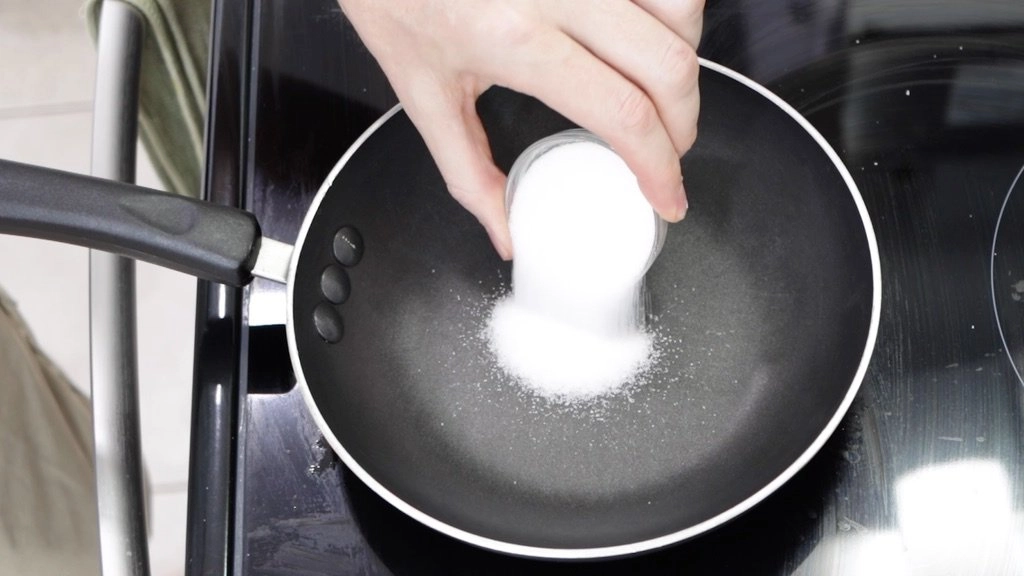 Take a small skillet and add it to your burner. Set the heat to between medium-low and medium. On my oven, the 3 or 4 setting works perfectly. Allow the pan to heat up a bit.
Then add all the sugar to the middle of the pan. Traditionally some sort of a metal ladle would be used over a burner, but a small pan works fine too.
Now you need to stir the sugar, and keep stirring so it doesn't burn.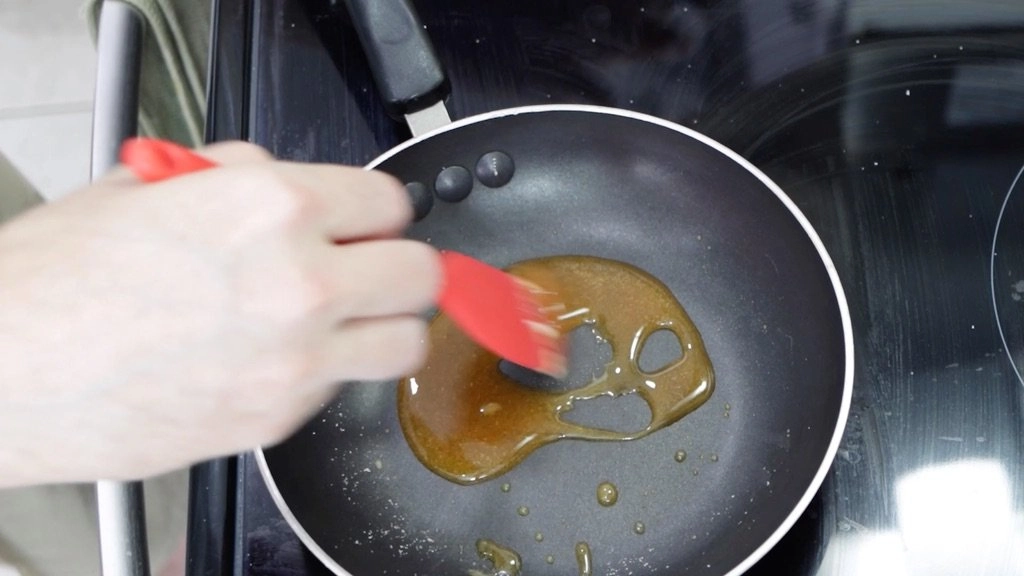 Eventually, the sugar will melt and become a nice amber color. It doesn't take very long, from start to finish you can make this candy in about 5 minutes.
Once completely melted, remove the pan from the heat.
Step 3: Finish the Squid Game Dalgona Candy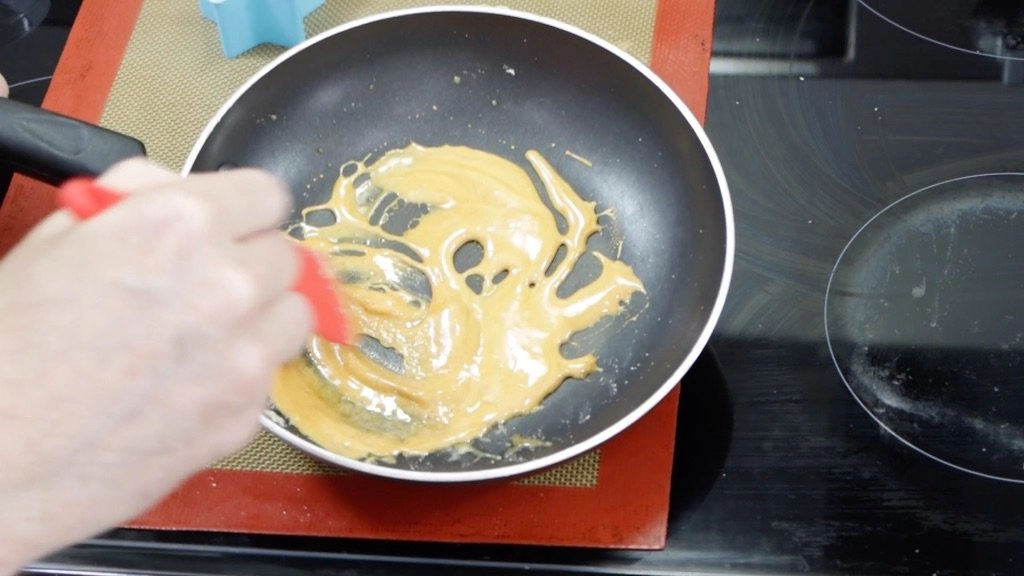 After you take the pan with melted sugar off of the heat, immediately add all of the baking soda to it and stir. Stir, stir, stir, for about 10 seconds. It will get all puffy, and about double in volume.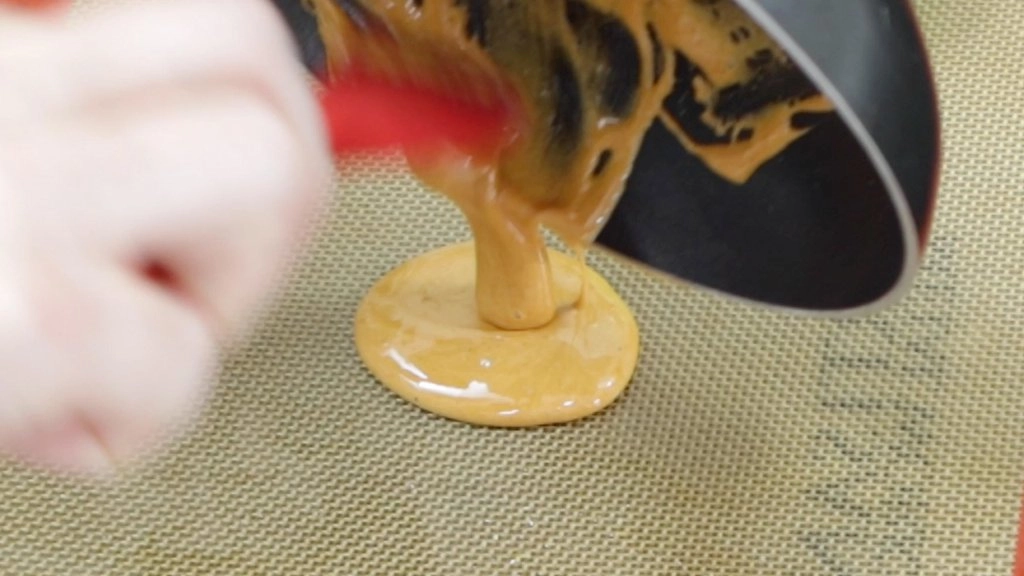 Pour all the candy out onto a silicone baking mat or parchment paper. I prefer using the silicone baking mat.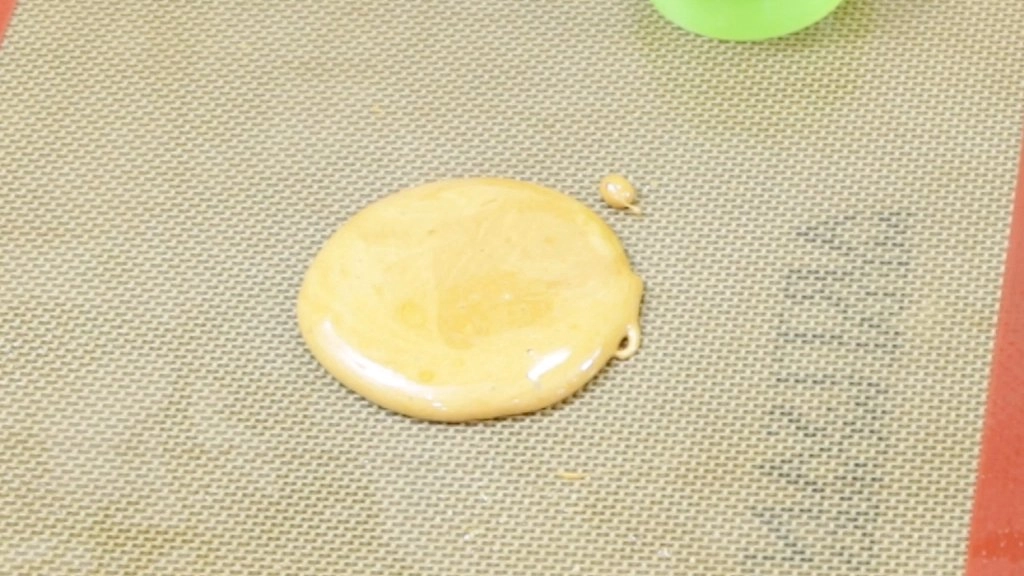 Next, allow the melted candy to cool for 10 to 12 seconds before trying to press it. If you try and press the Dalgona candy too soon it will stick to the press.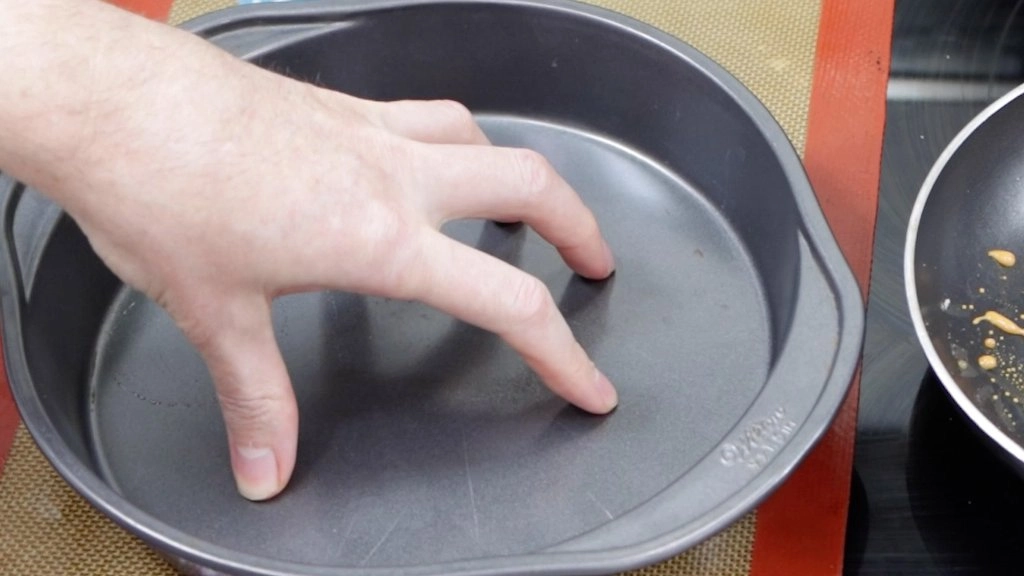 Now, use the bottom of the pan to press down on the pile of melted candy. It should be between 1/8th of an inch thick and 1/4th of an inch thick. Then remove the pan/press.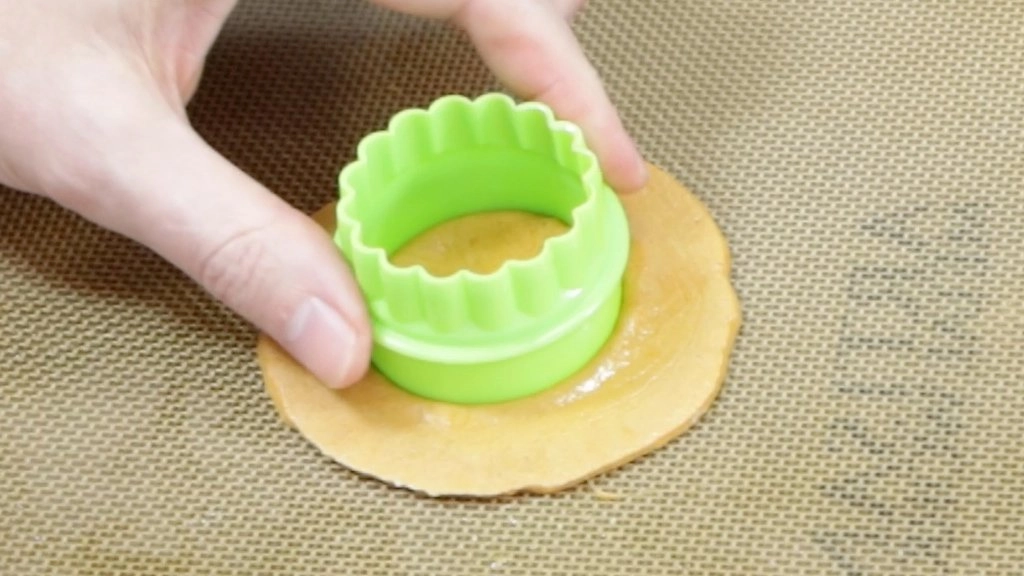 Use a cookie cutter and press it in the middle of the Squid Game Dalgona Candy. Don't press it down all the way, because that will make it too thin, and it will break too easily.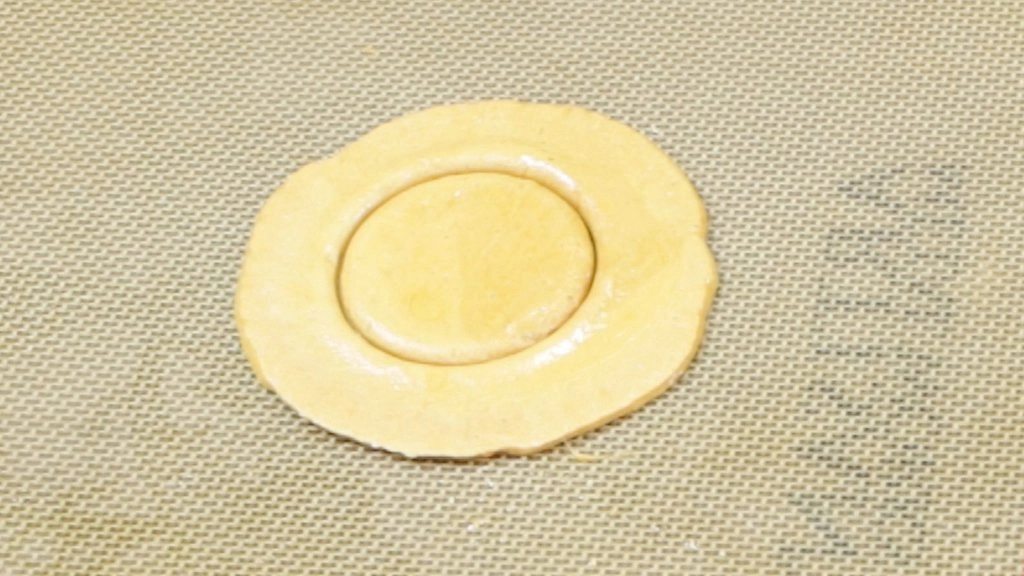 Now allow the finished Dalgona candy to cool completely. Then gently remove it.
There you go, your iconic Dalgona candy from Squid Game is ready to be used. Have fun!
How do I clean the pan after making the Dalgona candy?
To clean your skillet, run really hot water over it. The hot water will melt the candy and make it really easy to clean up.
How long does the Squid Game Dalgona candy last?
If stored in an airtight container at room temperature it will last 3 to 4 days. If it is humid where you live, it may get a little sticky.
Here are some other recipes you may like:
Big Hero 6 Baymax Peanut Butter Cups
Dalgona Candy from Squid Game
Learn how to make the iconic Dalgona Candy made famous by the super popular series on Netflix, Squid Game. It only takes 2 ingredients!
Equipment
Cookie Cutters

Spatula or wooden chopsticks

Small skillet or metal ladle

Small cake pan

cooking spray

Paper Towel
Ingredients
2

tbsp

sugar

30g

1/16

th of a tbsp of baking soda

less than 1 gram
Instructions
Spray the bottom of the cake pan with cooking spray and then wipe it with a paper towel. Or use a bit of oil.

Using medium-low heat, heat up a small skillet.

Add the sugar all at once in the middle of the pan, and then stir with a spatula or wooden chopsticks. Try and keep the sugar in the middle.

Keep stirring and eventually, the sugar will melt completely and be an amber color.

Once melted, remove the pan from the heat and add the baking soda all at once. Stir for about 10 seconds until all incorporated. It will puff up and double in volume.

Pour the melted candy onto a piece of parchment paper or a silicone baking mat. Then let it sit for 10 to 12 seconds.

Press the candy down with the pan until it is a little more than 1/8th of an inch thick. Then remove it.

Press the cookie cutter about halfway down in the middle of the candy, then remove it.

Allow the Squid Game Dalgona Candy to cool, then gently remove it. You are done!
Video
How to Make Squid Game Cookies | Squid Game Dalgona Candy recipe
Notes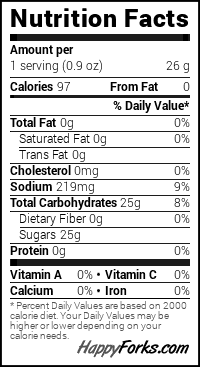 Nutrition
Do you like the recipe? Please give it a rating and comment down below, I really appreciate it. If you make it tag me on Instagram @inthekitchenwithmatt. Also, sign up for the newsletter so you won't miss out on any of my new posts and recipes.
Check out my other website 101 Creative Dates for fun date ideas. Food and dating go hand in hand!