Simply put, I love peanut butter. My tastes have come a long way since eating peanut butter and jelly sandwiches as a kid, although I still enjoy those once in a while as an adult. In honor of National Peanut Butter Day, which is, January 24, I thought I would put together a recipe roundup for the top 8 peanut butter recipes that you can make at home.
This top 8 peanut butter recipes list has a variety of treats and desserts, with something for everyone. Keep in mind these are all sweet treats. There are plenty of savory peanut butter dishes, but I wanted to gear this list toward the sweet tooth, haha, since they are my favorite.
Each one of these simple peanut butter recipes requires just a few ingredients and doesn't take very long to make. If I can do it, you can do it. Let's get started!
1: Homemade Peanut Butter – Top 8 Peanut Butter Recipes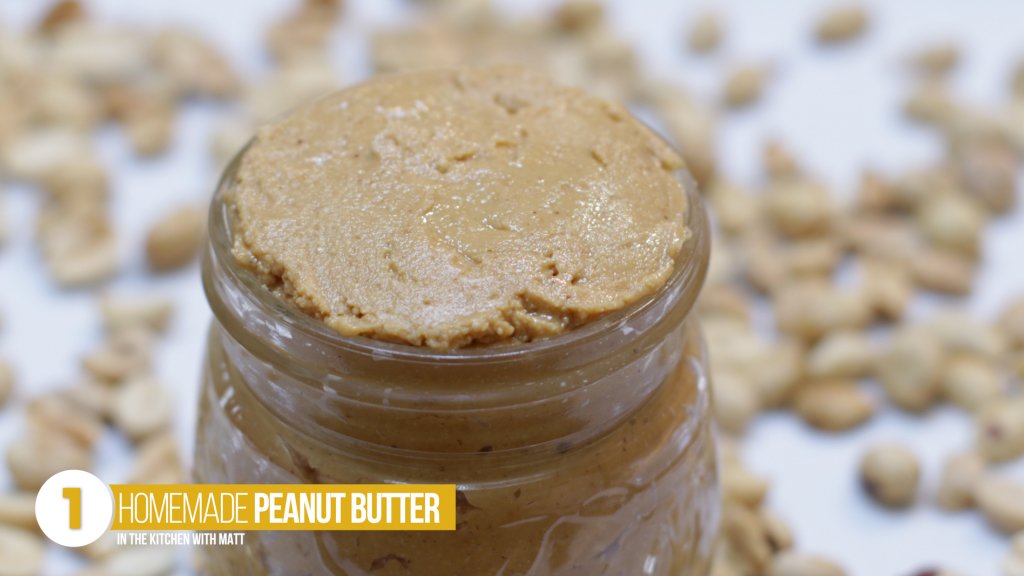 It is only fitting that the first recipe on the top 8 peanut butter recipes list is homemade peanut butter! This homemade peanut butter can be used in all recipes. I absolutely love making and eating homemade peanut butter.
You can make it super smooth, chunky, saltier, less salty, sweeter, less sweet, no sugar at all, etc. If you love peanut butter, you need to learn how to make it. Seriously, it is super duper easy and can be made in less than 10 minutes.
Here is the homemade peanut butter recipe.
2: Soft Chewy Peanut Butter Cookies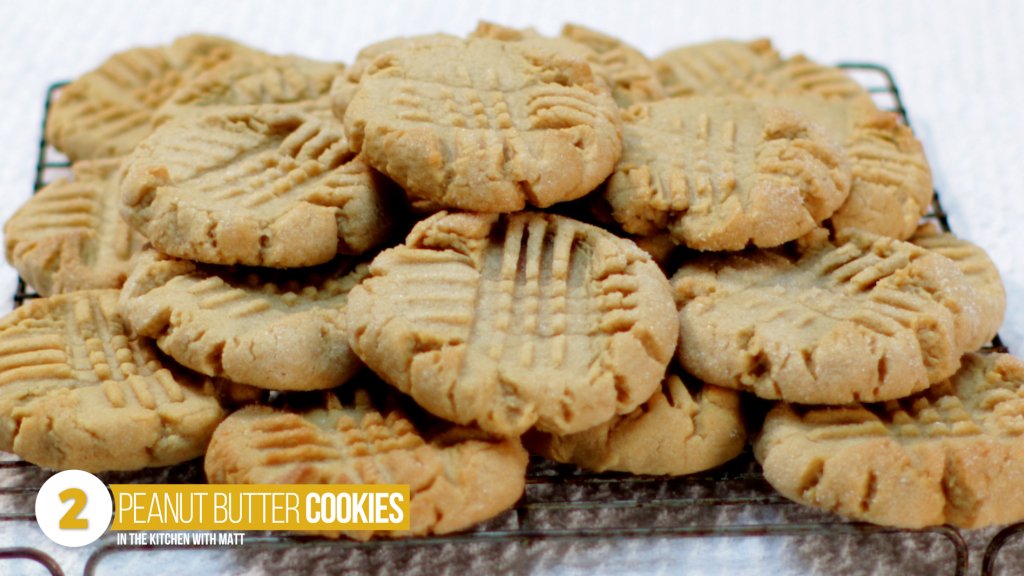 Next up are peanut butter cookies. The peanut butter cookie originated in the United States in the early 1900s. It is generally made with creamy peanut butter, but chunky peanut butter can certainly be used.
The classic look is the "forked" look, but they are often and originally made without the classic fork pressed look. The fork method actually came later in the 1930s.
Soft and delicious these are some of my favorite cookies. Here is my peanut butter cookie recipe.
3: No-Bake Peanut Butter Cookies – Top 8 Peanut Butter Recipes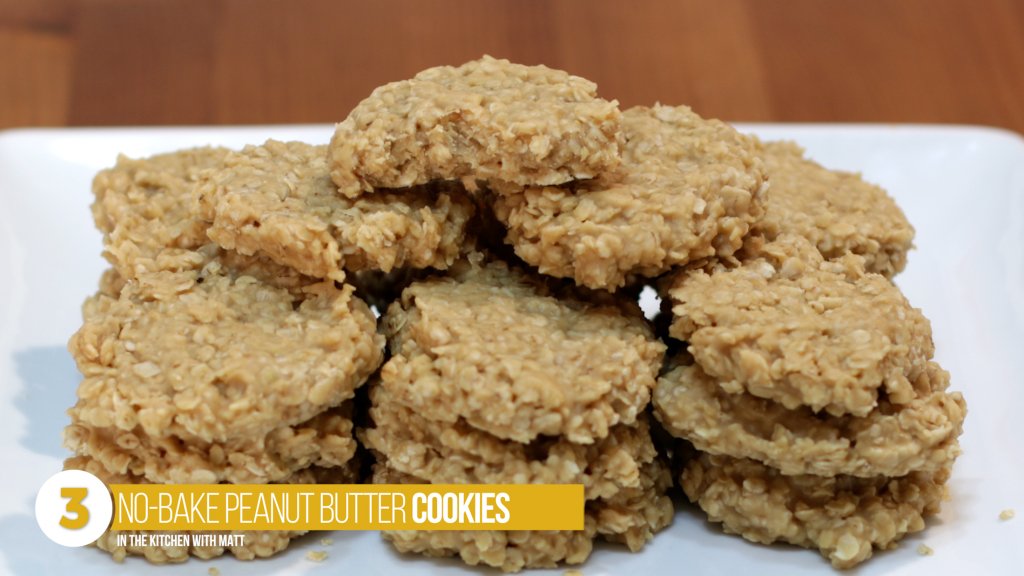 Number 3 on the top 8 peanut butter recipes list is no-bake peanut butter cookies. These are extremely healthy because they have oats in them. Okay, I am joking, they are not really that healthy, but hey, peanut butter and oats are an amazing combination.
These are some of the most popular no-bake cookies. They are the perfect cookie recipe to make if you don't want to turn on that oven. If you like peanut butter and oats, give these a try.
Here is my no-bake peanut butter cookies recipe.
4: Peanut Butter Balls or Truffles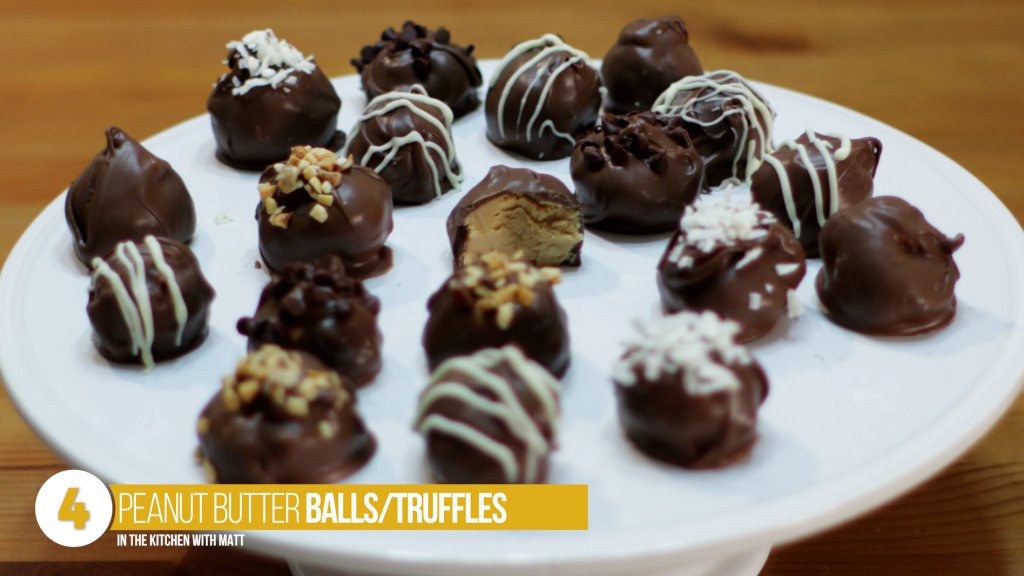 Next up, we have peanut butter balls or truffles. These are peanut butter and chocolate lover's dream. There are so many variations that you can make with these.
They are similar to Buckeyes, although they look different. They taste pretty much the same as those, however. I like to add chopped nuts, coconut, drizzles of chocolate on top as well, to make them fancy.
Peanut butter balls are always a crowd-pleaser when I bring them to get-togethers. Here is the peanut butter balls recipe.
5: Peanut Butter Fudge – Top 8 Peanut Butter Recipes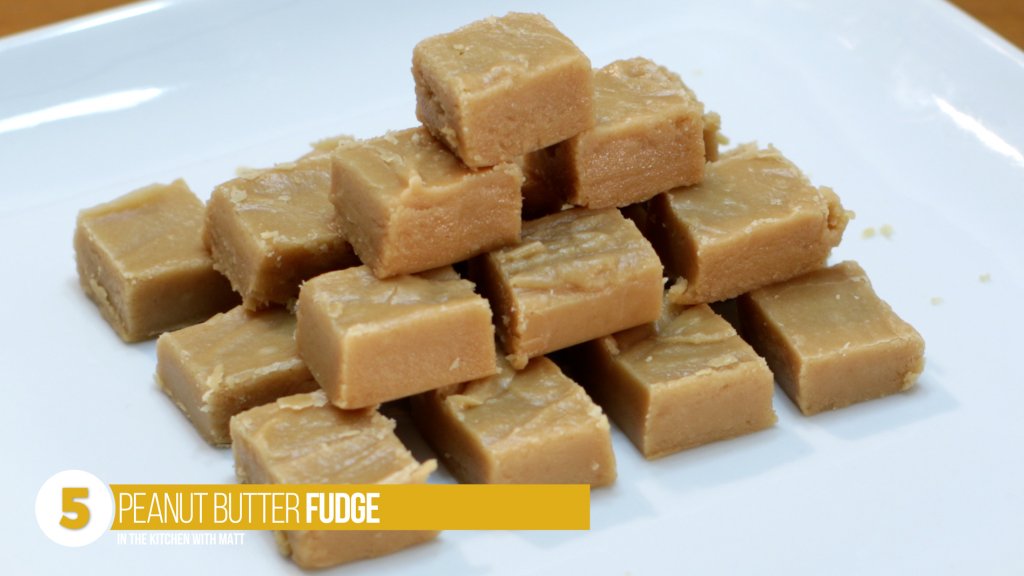 Calling all peanut butter and fudge lovers! Next on the list is peanut butter fudge. Oh my, this fudge is so yummy and not as finicky as traditional chocolate fudge. These are little cubes of peanut butter fudge heaven.
Seriously, if you love peanut butter you have got to give this fudge a try. Can you eat just one piece? I know I can't, haha. With only 4 ingredients, this recipe packs a serious flavor punch.
Here is the peanut butter fudge recipe.
6: Peanut Butter Cup Fudge
Next, we have something very similar to number 5, peanut butter cup fudge. For this recipe, we combine peanut butter fudge and peanut butter cups to come up with a super tasty peanut butter cup fudge.
It is pretty much, the peanut butter fudge recipe with your favorite chocolate on top. And oh wow, it is super delicious.
Here is the peanut butter cup fudge recipe.
7: Peanut Butter Blossoms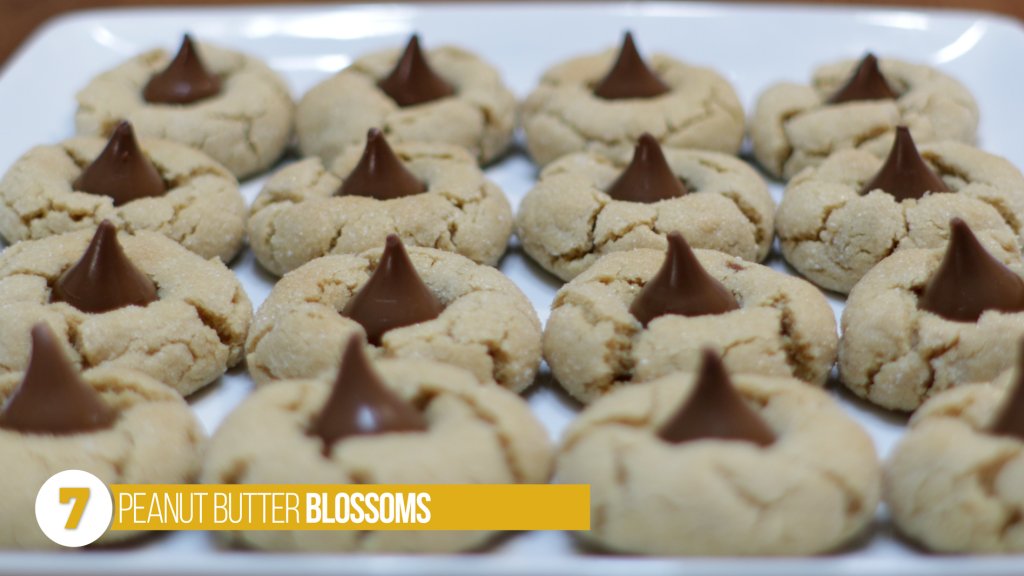 If you love peanut butter and you love chocolate, you will love the next dessert on the top 8 peanut butter recipes list. Peanut butter blossoms are such an amazing cookie. Soft chewy peanut butter cookie with a Hershey kiss pressed in the middle. They are also referred to as Peanut Butter Kiss Cookies.
These cookies are very popular around the holidays here in the United States. They were invented by Freda Strasel Smith in 1957 in Ohio. Later Hershey included her recipe on every bag of Hershey kisses.
Here is my recipe for peanut butter blossoms.
8: Peanut Butter Cups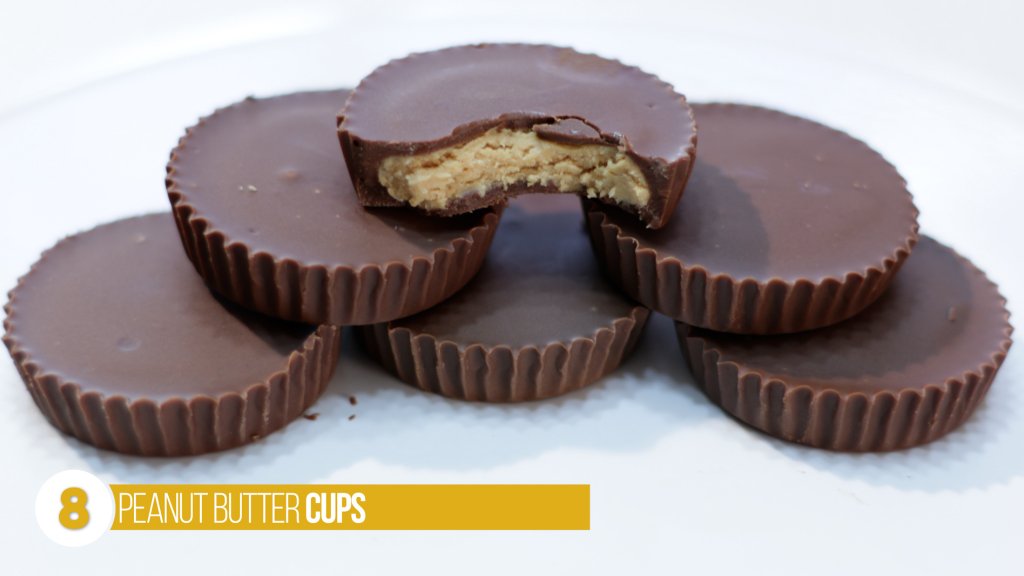 And finally the king of the peanut butter recipes and probably my all-time favorite peanut butter recipe and the most requested treat, homemade peanut butter cups. I like to call them "better than Reese's peanut butter cups" because I truly do like them better.
You can choose whatever chocolate that you want, choose different kinds of peanut butter, to create some amazing combinations. You can also make them big or small, and make them into different shapes like these Halloween peanut butter cups, peanut butter cup hearts (perfect for Valentine's Day), and Big Hero 6 Baymax peanut butter cups. And if you are looking for a healthier option you can always make these keto peanut butter cups.
Here is my peanut butter cup recipe. Once you go homemade, you may never want to go back to storebought Reese's, beware! haha
I hope you enjoyed this recipe roundup for the top 8 peanut butter recipes. Make sure to let me know in the comments which are your favorites and which you have tried.
Happy National Peanut Butter Day! Enjoy!
Check out my other website 101 Creative Dates for fun date ideas. Food and dating go hand in hand!