I love learning about and tasting new and favorite fruits. Next on my list is the Sapodilla also known as Manilkara zapota, sapota, chikoo, naseberry, nispero, mispel, zapote, dilly, sapoti, chico, chico sapote, depending on where you live.
In this article you will learn all about the Sapodilla, where it originated from, where it grows, what the health benefits are, how to eat it, and what it tastes like to me. Time to dive into the wonderful world that is the Sapodilla.
Where does the Sapodilla come from and where does it grow?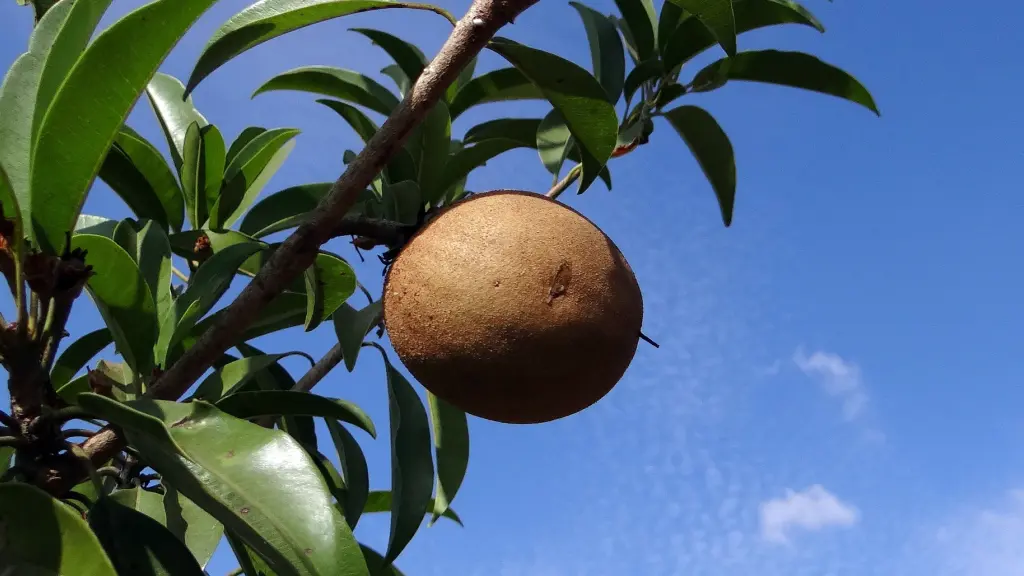 The Sapodilla is native to Mexico, Central America, parts of North Southern America and the Caribbean. It grows all over the world in places like the Philippines, India, Pakistan, Thailand, Malaysia, Cambodia, Vietnam, Bangladesh, and Indonesia.
It is also grown in Florida, Hawaii, and California here in the United States. This is one tropical fruit that also grows very well here in Arizona, although it isn't widely cultivated here. But hobbyist gardeners love growing this fruit where I live.
The Sapodilla tree can grow up nearly 100 feet tall but is usually between 25 to 50 feet tall. It doesn't like below freezing temperatures. It is well suited for warm climates.
You can sprout them from seeds fairly easily but it will take 4 to 7 years for it to bear fruit. It grows fairly slowly throughout the year except during the summer months where it has most of the growth.
Also if you are limited on space the Sapodilla tree will grow well in a container, as long as you have an adequate sized pot for it.
What are the health benefits?
The Sapodilla contains many health benefits:
High in calories
Rich in antioxidants
High in Vitamin C and Vitamin A
Helps to boost the immune system
Good source of minerals (Potassium, copper, iron, folate, niacin, and pantothenic acid.)
For more health information check out this article from nutrition and you.
How to eat Sapodilla?
This fruit is incredibly easy to eat. First, when you buy them from the store or pick them, they may be a little hard. Similar to an avocado. Allow them to ripen on the counter for a few days, until they are softer.
Then cut them in half, and dig out the pit.
The dark pit will usually be about 1 inch long. If you love planting seeds, try planting this one. You can cut each half in half again, and then just bit into it.
Or it is commonly eaten with a spoon. The flesh is very soft and east to scoop out.
What does sapodilla taste like?
The taste of the sapodilla is quite unique. It is soft and very sweet. The texture is kind of like a pear, with a small bit a grittiness to it. But the grit is not unpleasant by any means. One way to describe it is like a pear soaked in brown sugar.
To me it has a hint of honey and cinnamon to it. And also reminds me of like a pumpkin pie, although more juicy.
Eat it fresh, or put it in a smoothie, ice cream, or other baked goods like pies. Enjoy!
Now watch the video I made on this amazing fruit!
Here are other articles and recipes you make like:
Star Apple How to Eat It And What Does it Taste Like?